1967 Mercedes-Benz W111/112
300 SE Coupé W112 seltener Originalzustand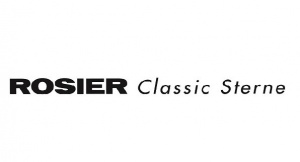 ROSIER Classic Sterne GmbH
Location

Performance

125 kW / 170 PS / 168 BHP
Description
Ein ganz besonderes S-Klasse Coupé können wir Ihnen mit diesem 300 SE der Baureihe W112 anbieten. Die damals größtenteils in Handarbeit gefertigten 112er wurden in den Jahren 1962 bis 1967 nur insgesamt 2.418 Mal gebaut. Wesentlich rarer also, als die begehrten 280 SE Coupés mit dem 3,5 l Achtzylinder, die in 3.270 Einheiten vom Band liefen. Auch die Luftfederung war ein Merkmal, dass ausschließlich die Baureihe W112 auszeichnete und seine Käuferschaft zu überzeugen wusste.
Das hier angebotene Exemplar aus dem letzten Produktionsjahr 1967 in Silbergrau Metallic überzeugt mit toller Originalität und seiner charmanten Patina. Großteile der Lackierung sowie der Innenausstattung sind original, die Karosserie ist ungeschweißt und von absolut solider Substanz. Im Jahre 2017 fand das Fahrzeug, aus dem sonnigen Texas, seinen Weg zurück nach Deutschland. Allem Anschein nach, kehrte das Fahrzeug sogar aus erster Hand zurück in sein Geburtsland. Der seltene schöne Originalzustand bewegte seinen damaligen Käufer dazu, zu bewahren, was so lange gepflegt wurde ? anstatt zu restaurieren. Aufgrund fehlender Zeit, dass Fahrzeug zu bewegen, dürfen wir das Luxus-Coupé nun in seinem Auftrag verkaufen.
We can offer you a very special S-Class Coupé with this 300 SE of the W112 series. The 112s, which were mostly hand-built at the time, were only built a total of 2,418 times between 1962 and 1967. Much rarer, then, than the coveted 280 SE coupes with the 3.5 l eight-cylinder engine, which rolled off the production line in 3,270 units. The air suspension was also a feature that was exclusive to the W112 series and was able to convince its buyers.
The specimen offered here from the last production year 1967 in silver gray metallic convinces with great originality and its charming patina. Large parts of the paintwork as well as the interior are original, the body is unwelded and of absolutely solid substance. In 2017, the vehicle, from sunny Texas, found its way back to Germany. To all appearances, the vehicle even returned from first hand to his birth country. The rare beautiful original condition moved its then buyer to preserve what had been maintained for so long - instead of restoring it. Due to lack of time to move the vehicle, we may now sell the luxury coupe on his behalf.
Für weitere Detailinformationen zu diesem Fahrzeug oder Interesse an einem Besichtigungstermin kontaktieren Sie unser Verkaufsteam Dietrich Gross 0441-209780-12.
Unseren aktuellen Fahrzeugbestand finden Sie unter www.classic-sterne.de
Zubehörangaben ohne Gewähr, Änderungen, Zwischenverkauf und Irrtümer vorbehalten!
----powered by two Sales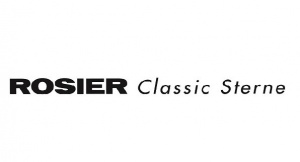 ---
ROSIER Classic Sterne GmbH
Bremer Heerstraße 267
Classic Center Oldenburg
Germany

Contact Person
Kontaktperson
---