1988 Mercedes-Benz SL
560 SL R107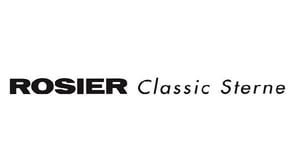 ROSIER Classic Sterne GmbH
Location

Performance

170 kW / 232 PS / 228 BHP
Description
Wir freuen uns, Ihnen diesen 560 SL der Baureihe 107 anbieten zu können. In der stilvollen Farbkombination aus einer Lackierung in ?nautikblau metallic? im Zusammenspiel mit Leder im warmen Farbton ?Dattel? strahlt dieser Wagen eine zeitlose Anziehungskraft aus. Während man mit einer Leistung von 230 PS in jeder Lebenslage mühelos dahingleitet, erfährt der Fahrer eine tadellose und gepflegte Technik. Bremsen, Beschleunigen, Schalten: alles arbeitet wie es soll. Das Fahrzeug wird mit frischer Hauptuntersuchung, einem aktuellen Service sowie mit Hardtop an seinen neuen Besitzer übergeben. Eine absolute Wonne, sich diesem Roadster hinzugeben. ?Erfahren? Sie es selbst. Willkommen bei ROSIER Classic Sterne. 
**Ausstattung:**
274 LEDER DATTEL
929 NAUTIKBLAU METALLIC
240 AUSSENTEMPERATURANZEIGE
262 WEGFALL HECKSPOILER
442 FAHRER-AIRBAG
506 AUSSENSPIEGEL LINKS + RECHTS BEHEIZBAR (RECHTS ELEKTRISCH EINSTELLBAR)
519 RADIO BECKER GRAND PRIX ELEKTRONIK KASSETTE - USA
524 LACKKONSERVIERUNG
531 ANTENNE AUTOMATISCH
543 SONNENBLENDEN MIT MAKE-UP-SPIEGEL LINKS UND RECHTS BELEUCHTET
551 EINBRUCH- UND DIEBSTAHLWARNANLAGE
570 ARMLEHNE KLAPPBAR VORN
581 KLIMATISIERUNGSAUTOMATIK
592 WÄRMEDÄMMENDES GRÜNES GLAS RUNDUM, HEIZBARE HECKSCHEIBE, BANDFILTER
634 WEGFALL VERBANDKASTEN
636 WEGFALL WARNDREIECK
744 VERDECKSTOFF DUNKELBLAU (5010)
809 MODELLJAHR 1989
We are pleased to offer you this 560 SL of the 107 series. In the stylish color combination of a paint job in "nautical blue metallic" in combination with leather in the warm color "date", this car radiates a timeless appeal. While gliding effortlessly along with 230 hp in every situation, the driver experiences impeccable and well-maintained technology. Braking, accelerating, shifting: everything works as it should. The vehicle is handed over to its new owner with a fresh main inspection, an up-to-date service and a hardtop. An absolute delight to indulge in this roadster. "Experience" it for yourself. Welcome to ROSIER Classic Stars.
**Equipment:**
274 LEATHER DATE
929 NAUTICAL BLUE METALLIC
240 EXTERIOR TEMPERATURE DISPLAY
262 OMISSION REAR SPOILER
442 DRIVER AIRBAG
506 EXTERIOR MIRROR LEFT + RIGHT HEATABLE (RIGHT SIDE ELECTRICALLY ADJUSTABLE)
519 RADIO BECKER GRAND PRIX ELECTRONIC CASSETTE - USA
524 PAINT PRESERVATION
531 ANTENNA AUTOMATIC
543 SUN VISORS WITH MAKE-UP MIRROR LEFT AND RIGHT ILLUMINATED
551 BURGLAR AND ANTI-THEFT ALARM SYSTEM
570 FOLDING FRONT ARMREST
581 AUTOMATIC CLIMATE CONTROL
592 HEAT-INSULATING GREEN GLASS ALL-ROUND, HEATED REAR WINDOW, BAND FILTER
634 OMISSION OF FIRST-AID KIT
636 OMISSION OF WARNING TRIANGLE
744 SOFT TOP DARK BLUE (5010)
809 MODEL YEAR 1989
Für weitere Detailinformationen zu diesem Fahrzeug oder Interesse an einem Besichtigungstermin kontaktieren Sie unser Verkaufsteam Dietrich Gross 0441-209780-12.
Unseren aktuellen Fahrzeugbestand finden Sie unter www.classic-sterne.de
Zubehörangaben ohne Gewähr, Änderungen, Zwischenverkauf und Irrtümer vorbehalten!
----.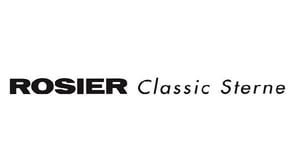 ---
ROSIER Classic Sterne GmbH
Bremer Heerstraße 267
Classic Center Oldenburg
Germany

Contact Person
Kontaktperson
---