This listing is no longer available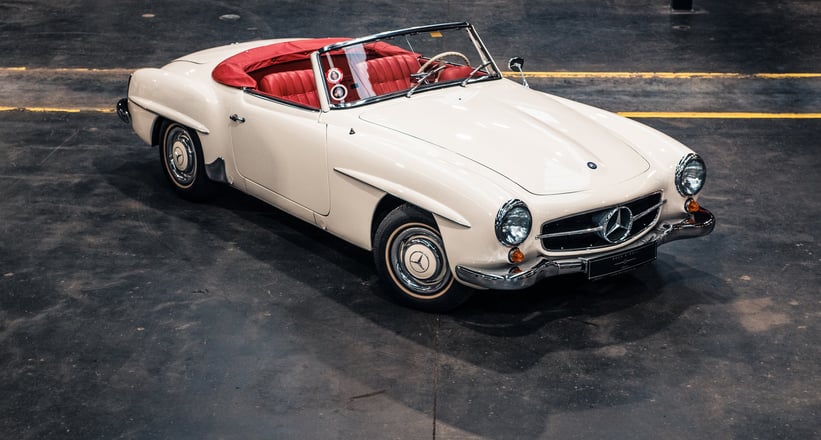 1962 Mercedes-Benz SL 190
Location
Description
If there's one car that we can, in terms of looks, place next to the biggest icon of Mercedes -300SL-, it must be the 190SL! Early in 1955 the 190SL started life as a open grand tourer. The Mercedes 190SL might share a lot simularity tot he 300SL, nontheless it was built for completely different purposes, namely; roofless elegance, luxe and driving pleasure. The 190SL is built on a shortened platform of its even more luxurios brother, the W121 'Ponton'.
This offered Mercedes-Benz 190SL was first delivered in 1962 and comes with the optional and original big-window hardtop, which emphasizes the elegance of this 190SL. This example has been completely "nuts & bolts" restored a few years ago and finds itselves in an excellent condition today. This 190SL still has its original and completely overhauled solex carburettors. Ultimately, the engine-and chassis number are matching, so it goes without saying that the data card of this 190SL can't be missed. A true gem so!
This elegant Mercedes-Benz 190SL is now available at Rock N' Roll Classics!