1962 Mercedes-Benz SL 190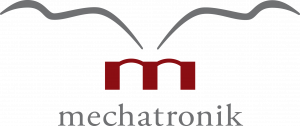 Location
Description
Im September 1953 trug der US-Importeur von Daimler-Benz, Max Hoffman, dem Unternehmensvorstand seine Ideen zur Steigerung des US-Geschäfts vor. Er wünschte sich zwei unterschiedlich konzipierte Sportwagenmodelle als Ergänzung für die bis dahin eher konservative Mercedes-Modellpalette. Für die Konzeption eines echten Sportwagens bot sich als Basis das Rennsport-Coupé 300 SL von 1952 an, das in den USA durch den Sieg bei der Carrera Panamericana Aufmerksamkeit erzielt hatte. Neben diesem sollte auch ein sportlicher Reisewagen mit hoher Alltagstauglichkeit angeboten werden. Hoffman erhielt die Zusage, dass vom 6. bis 14. Februar 1954 jeweils eine Studie dieser Fahrzeuge in New York auf der "International Motor Sports Show" ausgestellt werden könne. Trotz der äußerst kurzen Entwicklungszeit von nur fünf Monaten konnten Prototypen des 300 SL und des 190 SL angefertigt werden, die von den Besuchern auf der New Yorker Autoschau und der Fachpresse begeistert aufgenommen wurden. Die Entwicklung des 300 SL war schon sehr weit vorangeschritten, sodass die Produktion im August 1954 beginnen konnte. An der New Yorker Ausführung des 190 SL nahm das Karosserie-Konstruktionsteam von Walther Häcker im Laufe des Jahres 1954 noch mehrere optische Retuschen vor, um dieses Fahrzeug näher der von Friedrich Geiger entworfenen Form des 300 SL anzugleichen z. B. die Entfernung der Lufthutze auf der Motorhaube sowie Retuschen an Blinkleuchten, Kühlergrill, Stoßstangen, hinterem Kotflügel und Armaturenbrett. Der erste überarbeitete 190 SL wurde im März 1955 beim Genfer Automobilsalon gezeigt. Die Serienfertigung begann zwei Monate später im Werk Sindelfingen, wo auch der 300 SL produziert wurde. Die ursprünglich anvisierte Höchstgeschwindigkeit von 190 km/h ließ sich nicht realisieren. In der Praxis war oft bereits bei ca. 170 km/h das Maximum erreicht. Zur IAA 1955 in Frankfurt am Main lag der Grundpreis der teuersten Variante "Coupé mit Hardtopaufsatz und Stoffverdeck" bei 17.650 DM, was nach heutiger Kaufkraft und inflationsbereinigt 45.200 Euro entspricht. Ein Porsche 356 kostete damals 13.000 DM. Mit einigen Zusatzausstattungen konnte der Preis eines 190 SL auf über 20.000 DM steigen. Für die Hälfte dessen war eine Mercedes-180-Ponton-Limousine erhältlich. Der Verkaufspreis in den USA war im Vergleich zu dem in Deutschland niedriger angesetzt. Mit 25.881 gebauten Fahrzeugen erwies sich das Konzept eines Reisesportwagens mit Anlehnung an die Großserientechnik als erfolgreich. Der 190 SL verkörperte in der noch jungen Bundesrepublik Deutschland der Wirtschaftswunderzeit das "Wir-sind-wieder-wer-Gefühl" und war ein beliebtes Requisit in vielen deutschen Spielfilmen dieser Ära. Der Erfolg des Fahrzeugs lässt sich in folgenden drei Punkten zusammenfassen: ein bequemer Reisewagen mit dem sportlichen Design des 300 SL und ansprechenden Fahrleistungen, im Vergleich zu anderen Tourensportfahrzeugen relativ anspruchslose Serientechnik und leichtes Handling, sowie eine beeindruckende Vielseitigkeit.
Das hier angebotene Fahrzeug wurde im März 1962 fertiggestellt und in die Niederlande ausgeliefert. Ca. 25 Jahre verbleibt das Fahrzeug im holländischen Erstbesitz bevor im Jahre 1987 der Export nach Hawaii erfolgt, wo der 190 SL auf seinen neuen Besitzer, Herrn Wilfried Munar zugelassen wird. Herr Munar bleibt für die folgenden zwei Jahrzehnte Eigentümer des Wagens, bevor er sich schließlich im Jahr 2008 dazu entscheidet seinen 190 SL zu verkaufen. Im Dezember 2008 wird das Fahrzeug in Warschau von seinem neuen Besitzer verzollt und nach Polen eingeführt. Nur kurze Zeit später erfolgt die umfangreiche und sehr hochwertige Restaurierung, welche über 24 Monate in Anspruch nehmen sollte. Nach Abschluss der Arbeiten erfolgt die Zulassung des Fahrzeugs im Juli 2011 auf seinen neuen Besitzer, wohnhaft in Aalen, Deutschland. 4 Jahre später, im Oktober 2015 findet dann der letzte eingetragene Besitzerwechsel statt. Im September 2017 wird der 190 SL von unserer Sammlungsverwaltung erworben und verbleibt die folgenden Jahre in unserem Besitz, bevor nun schlussendlich die Entscheidung zum Verkauf des Wagens getroffen wird. Für Detailfragen wenden Sie sich jederzeit gerne an unser Verkaufspersonal.
_________________________________________________________________________________________________
In September 1953, the US importer of Daimler-Benz, Max Hoffman, presented to the company board his ideas for increasing the US business. He wished for two differently designed sports car models as a supplement to the conservative Mercedes model range. For the concept of a real sports car, the racing coupe 300 SL of 1952, which had achieved attention in the USA by winning the Carrera Panamericana, was the base. In addition to this, a sporty touring car with high practicality should be offered. Hoffman was promised that from 6 to 14 February 1954, a study of these vehicles in New York at the "International Motor Sports Show" could be issued. Despite the extremely short development time of just five months prototypes of the 300 SL and 190 SL were made, which were enthusiastically received by visitors to the New York Auto Show and the trade press. The development of the 300 SL was already well advanced, so the production could begin in August 1954. During the year 1954, the bodywork design team of Walther Häcker made several optical retouchings on the New York version of the 190 SL in order to bring this vehicle closer to the shape of the 300 SL designed by Friedrich Geiger. For example, the removal of the air scoop on the hood and retouching on flashing lights, grille, bumpers, rear fender and dashboard. The first revised 190 SL was shown in March 1955 at the Geneva Motor Show. Serial production began two months later at the Sindelfingen plant, where the 300 SL was also produced. The originally targeted maximum speed of 190 km / h could not be realized. In practice, the maximum was already reached at about 170 km / h. At the IAA 1955 in Frankfurt am Main the base price of the most expensive variant "coupe with hardtop essay and fabric top was at 17,650 DM, which corresponds to today's purchasing power and inflation-adjusted 45,200 euros. A Porsche 356 cost then 13,000 DM. With some additional equipment, the price of a 190 SL could rise to over 20,000 DM. For the half of a Mercedes 180 Ponton limousine was available. The selling price in the US was lower than in Germany. With 25,881 built vehicles, the concept of a touring car based on the high-volume technology proved successful. The 190 SL embodied in the still young Federal Republic of Germany of the economic miracle the "we-are-who-who-feeling" and was a popular car in many German feature films of this era. The success of the vehicle can be summarized in the following three points: a comfortable touring car with the sporty design of the 300 SL and responsive performance, compared to other touring sports vehicles relatively unpretentious serial technology and easy handling, and impressive versatility.
The vehicle offered here was completed in March 1962 and shipped to the Netherlands. Approximately the vehicle remains in Dutch first ownership for 25 years before beeing exported to Hawaii in 1987, where the 190 SL was admitted to its new owner, Mr. Wilfried Munar. Mr. Munar will remain the owner of the car for the next two decades, before finally deciding to sell his 190 SL in 2008. In December 2008, the vehicle was cleared in Warsaw by its new owner and imported to Poland. Only a short time later, the extensive and very high-quality restoration started, which should take over 24 months to complete. After that, the vehicle was registered in July 2011 to its new owner, living in Aalen, Germany. 4 years later, in October 2015, the last registered owner change took place. In September 2017, the 190 SL was acquired by our collection administration and was remaining in our possession for the next years, before we finally decided to sell the car. For detailed questions, please feel free to contact our sales staff.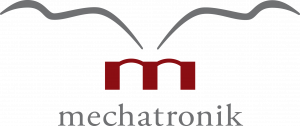 ---
Contact Person
Kontaktperson
---