1985 Mercedes-Benz S-Class
ORIGINAL MB 500 SEL AMG-32V AB WERK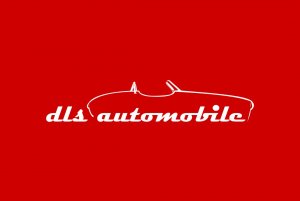 Location

Performance

340 PS / 251 kW / 336 BHP
Description
Am 13.11.1984 begibt sich ein mittelständischer Unternehmer in die MB-Vertretung Claus nach Esslingen, um sich einen Traum zu erfüllen, der in den 80ern wohl von vielen Mittelständlern geträumt wurde – Er bestellt sich einen MB 500 SEL in uni-schwarz 040 und in Verbindung mit Leder mittelrot, Code 277, und weiteren rund 25 Extras, die den Grundpreis um glatte 50% nach oben treiben.
Doch sein Traum ist noch nicht ausgeträumt.
Aus den bisher erreichten knapp 93000 .– DM kann er ohne Weiteres auch DM 150.000.– machen, indem er sich einen lang ersehnten AMG ordert.
Leistungssteigerung auf 340 PS durch Umbau auf 4-Ventilerkopf 35.000,00
Fahrwerksumbau 2.100,00
2 AMG Felgen 8Jx16 mit Bereifung a DM 1.202,oo 2.404,00
2 AMG Felgen 9Jx16 mit Bereifung a DM 1.302,00 2.604,00
4 Felgeninnenteile in Wagenfarbe a DM 50,00 200,00
Frontspoiler 126/2 für Felgen bis 8×16 incl. Lackarbeiten u. Montage 700,00
Zwischensumme 43.008,00
14 % MwSt. 6.021,12
Gesamtbetrag 49.029,12
Und so klettert der Kaufpreis von ursprünglichem Listen-Neupreis DM 64.200.– auf ca. DM 143.000.–. Brutto, versteht sich.
Er hat es geschafft.
Am 02.04.1985 kann er seinen "Neuen" bei AMG abholen. Wir haben ihn leider nie kennengelernt, aber wir haben ihn quasi vor uns….glauben Sie uns bitte – er war ziemlich sicher keineswegs ein enthemmter Fantast, halbseidener Spekulant oder Oligarch, der da bei AMG seinen Zuschlag abholte. Meist waren es hart arbeitende Ingenieure, Kaufleute und Technik-Aficionados, es war die erfolgreiche Mittelstandelite der Bundesrepublik, die in AMG-Produkten eine Steigerung des Besten erkannte.
Seit Jahren führte die aktuelle S-Klasse als "bestes Auto der Welt", gewählt durch die damaligen Leser der "Bibel" des Autofahrers, Auto, Motor & Sport. Mit weitem Abstand und unerreichten nahezu 30% aller Wählerstimmen war der W 126 eine Macht, an der kein anderer Hersteller der Welt vorbeikam. Und ausgerechnet im kleinen Großaspach konstruierten ein Schwabe und ein Rheinländer Dinge, die quasi die Welt aus den Angeln hoben, indem sie taten, was andere nicht mal zu denken wagten: einen Mercedes besser und schneller zu machen als vom Werk vorgesehen.
Sehr geehrte Leser,
wir präsentieren Ihnen einen von vielleicht noch 5? oder 10? existenten Werks- AMG dieser Baureihe, also Fahrzeuge, die ab dem 1. Tag und mit 0 km auf dem Tacho exakt als solche in Betrieb genommen wurden. AMG, im Wesentlichen damals noch aus den genannten beiden Herren Aufrecht, Werner und Melchior, Erhard bestehend, waren damals noch jung und brauchten das Geld! Glücklicherweise verhielten sich damals viele Inhaber solcher Mercedes wie kleine Jungs und kauften, was das Zeugs hielt! Schwellerleisten, Spoiler, Radsätze, Fahrwerke und dicke Auspuffanlagen wurden tonnenweise verkauft und an diese Autos geschraubt. Die Republik fiel regelrecht über dieses kleine Großaspacher AMG-Häusle her und man wußte zeitweise nicht, wie man das Zeug herschaffen sollte, das dringend an den "Mann" gebracht werden musste.
Aber einen 32V-Motor gönnten sich die wenigsten. Man sah es ihm nicht an, und inzwischen füllte sich das Straßenbild mit mehr oder weniger umgerüsteten Mercedes, besetzt von mehr oder weniger schillernden Gestalten…das muß man fairerweise sagen! Aber einen 32V-V8 unter der Haube hatten die Wenigsten.
Wir haben also einen der paar wenigen, ab Werk (nicht nachträglich umgerüstet oder aus nem verunfallten Fzg. umgesetzten usw., usw., alles schon erlebt…).
Er hat inzwischen 36 Jahre auf dem Buckel, und er hat inzwischen eine Strecke von 260000 km zurückgelegt.
Und jetzt Achtung, der wichtigste Satz dieser Fahrzeugbeschreibung! Er fährt sich sensationell und taufrisch. Seine Technik ist für die Ewigkeit konstruiert und diese S-Klasse ist das lebende Parade-Beispiel dafür, wie Mercedes damals Autos baute, und wie AMG zu Recht die mit Abstand 1. Adresse weltweit für all diejenigen wurde, die das beste Auto der Welt noch besser haben wollten. Hier steht er. Man muß sich nur mal reinsetzen, alles mal anfassen und bedienen, den Motor starten und ein paar Meter damit fahren. Dann weiß man, wo der Frosch die Locken trägt. Man hatte es nur vergessen, aber man wird schlagartig daran erinnert, wenn man sich nur kurz mal wieder damit befasst. Er war und ist die Benchmark, das Non plus Ultra und State-of-Art.
Schauen Sie ihn sich auf den Fotos gerne vorab genau an! Und wenn Ihnen gefällt, was Sie bisher sehen, dann vereinbaren Sie sehr gerne einen Termin zur Besichtigung mit uns. Sie werden so oder so kaum ein alternatives Angebot auf dem gesamten Weltmarkt finden, aber wenn Sie unseren angebotenen besichtigt haben, werden Sie auch ziemlich sicher nicht mehr weitersuchen. Alles Weitere dann gerne bei uns und beim Gespräch.
Wie immer für Sie auf der Suche nach außergewöhnlichen, einmaligen Fahrzeugen
Ihr DLS Team
On 13.11.1984, a medium-sized entrepreneur enters the MB-Representation Claus in Esslingen to fulfill a dream that was probably dreamt by many medium-sized companies in the 80s – he orders an MB 500 SEL in plain black 040 and in combination with leather medium red, code 277, and about 25 extras that increase the basic price by a smooth 50%.
But his dream is not over yet.
He can easily make DM 150,000 out of the almost DM 93,000 he has achieved so far by ordering a long-awaited AMG.
Increase in performance to 340 HP by conversion to 4-valve head 35.000.00
Chassis conversion 2.100,00
2 AMG rims 8Jx16 with tyres a DM 1.202,oo 2.404,00
2 AMG rims 9Jx16 with tyres a DM 1.302,00 2.604,00
4 inner rim parts in car colour a DM 50,00 200,00
Front spoiler 126/2 for rims up to 8×16 incl. paint work and assembly 700,00
Subtotal 43,008.00
14 % value added tax 6,021.12
Total amount 49,029.12
And so the purchase price climbs from the original list new price of DM 64,200 to approx. DM 143,000. Gross, of course.
He has done it.
On 02.04.1985 he can pick up his "new one" at AMG. Unfortunately we never met him, but we have him practically in front of us….please believe us – he was certainly not a disinhibited fantasist, half-silk speculator or oligarch who picked up his bid at AMG. Mostly it was hard-working engineers, businessmen and technical aficionados, it was the successful middle-class elite of the Federal Republic of Germany, who recognized an increase of the best in AMG products.
For years, the current S-Class had been leading the way as the "best car in the world", chosen by the then readers of the motorist's "bible", Auto, Motor & Sport. By a wide margin and unequalled by almost 30% of all voters, the W 126 was a power that no other manufacturer in the world could match. And of all people, a Swabian and a Rhinelander constructed things in a small grandiose apach, which virtually unhinged the world by doing what others did not even dare to think: making a Mercedes better and faster than the factory intended.
Dear readers,
we present you one of perhaps still 5? or 10? existing factory AMG of this series, i.e. vehicles which were put into operation exactly as such from the 1st day and with 0 km on the speedometer. AMG, at that time still essentially consisting of the two gentlemen named Aufrecht, Werner and Melchior, Erhard, were still young and needed the money! Fortunately, many owners of such Mercedes behaved like little boys and bought what they needed! Sillboards, spoilers, wheelsets, chassis and thick exhaust systems were sold by the ton and bolted to these cars. The republic was literally overrun by this small AMG-house and for a while they didn't know how to get the stuff that urgently needed to be sold.
But few people would allow themselves a 32V engine. You couldn't tell by looking at it, and in the meantime the streetscape filled up with more or less converted Mercedes, occupied by more or less dazzling figures…to be fair! But only few had a 32V-V8 under the hood.
So we have one of the few, ex factory (not retrofitted or converted from an accident vehicle etc., etc., etc., everything already experienced…).
He has now 35 years on the hump, and he has now covered a distance of 260000 km.
And now attention, the most important sentence of this vehicle description! It drives itself sensationally and dewy fresh. His technology is designed for eternity and this S-Class is the living parade example of how Mercedes built cars back then and how AMG rightly became by far the first address worldwide for all those who wanted the best car in the world to be even better. Here it is. You just have to sit in it, touch and operate everything, start the engine and drive a few meters with it. Then you know where the frog is wearing the curls.
One had only forgotten about it, but one is suddenly reminded of it if one only deals with it again briefly. It was and is the benchmark, the non plus ultra and state-of-the-art.
You are welcome to take a closer look at it in the photos! And if you like what you see so far, please feel free to make an appointment with us to view it. Either way, you will hardly find an alternative offer on the entire world market, but once you have viewed our offer, you will almost certainly not look any further. Everything else then gladly with us and during the conversation.
As always for you on the search for extraordinary, unique vehicles
Your DLS Team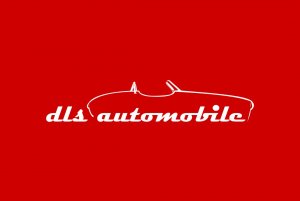 ---
Contact Person
Kontaktperson
---