1970 Mercedes-Benz S-Class
300 SEL 6.3 W109 Qualitätsrestauration Garantie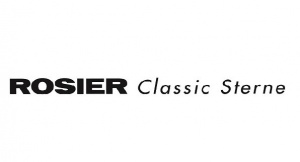 ROSIER Classic Sterne GmbH
Location

Performance

184 kW / 251 PS / 247 BHP
Description
Dieser Mercedes-Benz 300SEL 6.3 wurde in 1970 an seinen Erstbesitzer im sonnigen Kalifornien ausgeliefert. Er war ausgestattet mit edlem Leder, komfortabler Luftfederung, Klimaanlage und einem wertvollen Becker Radio. Colorglas, Stahlschiebedach, metallic-Lackierung, Zentralverriegelung und elektrische Fensterheber komplettierten die luxuriöse Ausstattung dieser Limousine. Sein Zuhause hatte der Wagen in Santa Monica, Kalifornien, der berühmten Küstenstadt westlich der Innenstadt von Los Angeles. Die Besitzerfamilie der Limousine war vermögend und besaß mehrere große Immobilien in der Umgegend. Sie hatten mehrere Fahrzeuge zur Verfügung. Die elegante Mercedes aus Germany wurde nur für besondere Gelegenheiten genutzt und stand die meiste Zeit wohlbehütet in seiner Garage.
In 2015 kam der Wagen dann zum Verkauf. Auf dem Tachometer waren gerade einmal 27.961 Original Meilen. Der Zustand war bestens gepflegt, die Lackierung im Originalton einmal vorsichtig erneuert, um den Ursprungsglanz der Limousine zu erhalten. In 2019 konnten wir den Wagen in den USA erwerben und holten ihn nach Deutschland. In unserer Manufaktur wurde das Fahrzeug, trotz bester Substanz, umfangreich restauriert und bis ins Detail perfektioniert.
Der Motor läuft kraftvoll, das Getriebe schaltet die Gänge angenehm. Das dicke Qualitätsleder ist in einem hervorragenden Zustand und die Türen fallen so satt ins Schloss, dass es eine wahren Wonne ist. Es ist schon ein ganz besonderes Gefühl, mit der größten und am stärksten motorisierten S-Klasse aus den beginnenden 1970er Jahren durch malerische Gegenden zu gleiten und in der entspannten Welt der automobilen Klassiker zu versinken. Steigen Sie ein und erfahren es selbst.
This Mercedes-Benz 300SEL 6.3 was delivered in 1970 to its first owner in sunny California. It was equipped with fine leather, comfortable air suspension, air conditioning and a valuable Becker radio. Color glass, steel sliding roof, metallic paint, central locking and electric windows completed the luxurious equipment of this limousine. The car had its home in Santa Monica, California, the famous coastal city west of downtown Los Angeles. The family that owned the limousine was wealthy and owned several large properties in the area. They had several vehicles at their disposal. The elegant Mercedes from Germany was only used for special occasions and stood most of the time well protected in his garage.
In 2015 the car came up for sale. On the speedometer were just 27,961 original miles. The condition was well cared for, the paintwork in the original tone was carefully renewed to preserve the original shine of the limousine. In 2019 we could buy the car in the USA and brought it to Germany. In our manufactory the car was extensively restored and perfected in every detail, despite the best substance.
The engine runs powerfully, the transmission shifts the gears pleasantly. The thick quality leather is in excellent condition and the doors fall so richly into the lock that it is a real delight. It's a very special feeling to glide through picturesque areas in the largest and most powerful S-Class from the early 1970s and sink into the relaxed world of automotive classics. Get in and experience it for yourself.
Für weitere Detailinformationen zu diesem Fahrzeug oder Interesse an einem Besichtigungstermin kontaktieren Sie unser Verkaufsteam Dietrich Gross 0441-209780-12.
Unseren aktuellen Fahrzeugbestand finden Sie unter www.classic-sterne.de
Zubehörangaben ohne Gewähr, Änderungen, Zwischenverkauf und Irrtümer vorbehalten!
----powered by two Sales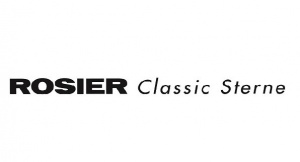 ---
ROSIER Classic Sterne GmbH
Bremer Heerstraße 267
Classic Center Oldenburg
Germany

Contact Person
Kontaktperson
---