2002 Mercedes-Benz G-Class
500 Cabrio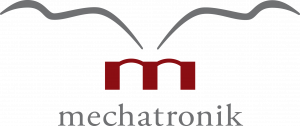 Location

Performance

297 PS / 219 kW / 293 BHP
Description
Das Mercedes-Benz G500 Cabriolet
Die G-Klasse ist eine Modellreihe von Mercedes-Benz, die seit 1979 produziert wird. Sie wurde in Kooperation mit dem österreichischen Steyr-Daimler-Puch-Konzern entwickelt und wird in Graz hergestellt. Bis 2000 wurde die Klasse in Österreich und einigen anderen Ländern unter der Marke Puch G verkauft. In seiner Karosserieform wurde das Fahrzeug zwischen 1979 und 2018 kaum verändert, technisch erfuhr es allerdings immer wieder Verbesserungen und Aktualisierungen. Diese betrafen vor allem Motorvarianten, das Interieur und Sicherheitsmerkmale. Die Produktion des Modells mit kurzem Radstand wurde 2012 eingestellt, die Fertigung des Cabriolets 2013. Von der G-Klasse wurden im Wesentlichen drei Aufbauvarianten für die zivile Nutzung gebaut: ein zweitüriges Cabriolet, ein geschlossener Dreitürer und eine fünftürige Langversion. Die G-Klasse gilt als eines der geländegängigsten alltagstauglichen Autos, trotz der im Konkurrenzvergleich eher geringen Achsverschränkung, vor allem im Vergleich zum Land Rover Defender. Die geringere Achsverschränkung kann aber durch drei Differentialsperren ausgeglichen werden. Beim G liegt der Kippwinkel bei etwa 38 Grad. Sicher fahrbar sind bei gutem Untergrund 35 Grad, statisch kippt das Auto bei 40 Grad, wobei es hier auf Bereifung, den Schwerpunkt, Zuladung und Dachlast ankommt.
Für Detailfragen steht Ihnen unser Verkaufspersonal jederzeit gerne zur Verfügung. Bitte beachten Sie, dass Fahrzeugbesichtigungen grundsätzlich nur nach vorheriger Terminvereinbarung möglich sind. Nachfolgend finden Sie die komplette Ausstattungsliste des hier angebotenen Fahrzeugs:
423 GETRIEBE AUTOMATISCH 5-GANG
BB3 ELEKTRONISCHES STABILITAETSPROGRAMM (ESP)
C77 KUEHLERGRILL M. CHROMEFFEKT
C78 EINSTIEGSLEISTEN EDELSTAHL 2-FACH BELEUCHTET
EP5 CD-WECHSLER
ET4 BEDIEN- UND ANZEIGESYSTEM COMAND
F463 BAUREIHE 463 - GELAENDEWAGEN
FZ5 EINBRUCH- U. DIEBSTAHL-WARNANLAGE (EDW)
GE9 AUTOMATIKGETRIEBE MIT TIPP-SCHALTUNG, 5-GANG
H10 SITZHEIZUNG FUER FAHRER UND BEIFAHRER
H11 HEIZUNG F. FONDSITZBANK
I86 BEREIFUNG 265/60 R18
MR6 MOTOR M113 E50
PD2 ABDECKUNG FUER CABRIO SOFT-TOP, SCHWARZ
PD6 CABRIO-SOFTTOP, SCHWARZ
RB9 RESERVERADABDECKUNG EDELSTAHL
RL8 45,7 CM (18") LEICHTMETALLRADER, 5-SPEICHEN-DESIG.
SM7 UNG* MULTIKONTURSITZ, FAHRER
T84 TRITTBRETT SEITLICH
U46 AUSSTATTUNG LEDER
V18 INNENAUSSTATTUNG SCHWARZ
V56 ZIERELEMENTE WURZELNUSS
VL1 LENKRAD U. WAEHLHEBEL IN LEDER-/WURZELHOLZAUSF.
VL2 FUSSMATTEN VELOURS
VL3 EXKLUSIV PAKET
VS3 INNENAUSSTATTUNG LEDER, SCHWARZ
X02 EG TYPSCHILD
X30 KFZ-BRIEF
XU1 SCHILDER / DRUCKSCHRIFTEN DEUTSCH
YF4 CD-ROM F. AUTO-PILOT-SYSTEM, DEUTSCHLAND
_____________________________________________________________________
The Mercedes-Benz G500 Cabriolet
The G-Class is a model series from Mercedes-Benz, which has been produced since 1979. It was developed in cooperation with the Austrian Steyr-Daimler-Puch Group and is manufactured in Graz. Until 2000, the class was sold in Austria and some other countries under the Puch G brand. In its body form, the vehicle was hardly changed between 1979 and 2018, but technically it underwent repeated improvements and updates. These mainly concerned engine variants, the interior and safety features. Production of the short-wheelbase model was discontinued in 2012, and production of the convertible in 2013. Three main body variants of the G-Class were built for civilian use: a two-door convertible, a closed three-door version and a five-door long-wheelbase version. The G-Class is considered to be one of the most off-road capable cars for everyday use, despite its rather low axle articulation compared to its competitors, especially compared to the Land Rover Defender. However, the lower axle articulation can be compensated for by three differential locks. On the G, the tilt angle is around 38 degrees. Safe to drive on good ground is 35 degrees, statically the car tilts at 40 degrees, whereby it depends here on tires, the center of gravity, payload and roof load.
Our sales staff will be happy to answer any detailed questions you may have. Please note that vehicle inspections are generally only possible by prior appointment. Below you will find the complete equipment list of the vehicle offered here:
423 TRANSMISSION AUTOMATIC 5-SPEED
BB3 ELECTRONIC STABILITY PROGRAM (ESP)
C77 RADIATOR GRILLE WITH CHROME EFFECT
C78 SILL PLATES STAINLESS STEEL 2-FOLD ILLUMINATED *UNG*
EP5 CD CHANGER
ET4 COMAND CONTROL AND DISPLAY SYSTEM
F463 SERIES 463 - CROSS-COUNTRY VEHICLE
FZ5 BURGLAR AND ANTI-THEFT ALARM SYSTEM (EDW)
GE9 AUTOMATIC TRANSMISSION WITH TIP-SHIFT, 5-SPEED
H10 HEATED SEATS FOR DRIVER AND PASSENGER
H11 HEATER FOR REAR BENCH SEAT
I86 TIRES 265/60 R18
MR6 ENGINE M113 E50
PD2 COVER FOR CONVERTIBLE SOFT-TOP, BLACK
PD6 CONVERTIBLE SOFT-TOP, BLACK
RB9 SPARE WHEEL COVER STAINLESS STEEL
RL8 45.7 CM (18") ALLOY WHEELS, 5-SPOKE DESIGN
SM7 UNG* MULTICONTOUR SEAT, DRIVER
T84 SIDE RUNNING BOARD
U46 LEATHER INTERIOR
V18 INTERIOR BLACK
V56 TRIM ELEMENTS ROOT NUT
VL1 U* STEERING WHEEL AND SELECTOR LEVER IN LEATHER/ROOTWOOD FINISH
VL2 FLOOR MATS VELOURS
VL3 EXCLUSIVE PACKAGE
VS3 INTERIOR LEATHER, BLACK
X02 EG NAMEPLATE
X30 VEHICLE LETTER
XU1 NAMEPLATES / PRINTINGS GERMAN
YF4 CD-ROM F. AUTO-PILOT-SYSTEM, GERMANY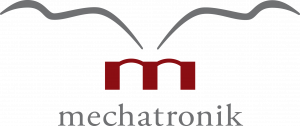 ---
Contact Person
Kontaktperson
---