2012 Mercedes-Benz C-Class
Lot sold
CHF 100 000 - 150 000
(listed)
Estimate
CHF 100 000 - 150 000
(listed)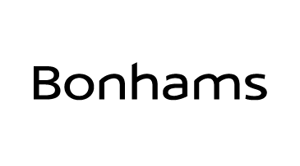 Location
Description
2012 Mercedes-Benz C63 AMG 'Black Series' Coupé
Chassis no. WDD2043771F873891
"It's AMG's best-ever car." – Car magazine on the C63 AMG Black Series.
The performance division of Mercedes-Benz, AMG uses the evocative 'Black Series' designation for its top-of-the range models, which had commenced with the SLK 55 coupé of 2006. Introduced in 2011, the C63 AMG Black Series was based on the Mercedes-Benz C-Class platform. It built on the success of the critically acclaimed CLK 63 AMG Black Series, which had demonstrated Mercedes' determination to compete with contemporary exotica such as the Ferrari 430 Scuderia and effectively changed the public perception of the AMG brand. Having hit upon a successful formula, Mercedes was not going to depart from it with the CLK's successor.
Normally aspirated, the C63 AMG Black Series' 6.2-litre V8 engine was a development of that found in the regular C-Class Coupé, producing 510bhp courtesy of a lightweight crankshaft, con-rods and pistons (as found in the SLS supercar) and a remapped ECU. There was also a larger radiator to cope with the demands of track use, while power was transmitted to the ground via a seven-speed MCT Automatic gearbox and an AMG limited-slip differential. Outwardly distinguishable from its lesser cousin by aggressively flared wheelarches, the C63 AMG Black Series was much wider in the track both front and rear, and featured coil-over suspension all round, controlled by adjustable dampers.
"Stick with the factory settings though and you'll find this a car of genuinely rare focus," declared Autocar's Matt Saunders. "One with the performance to keep up with quarter-million-pound exotics we could mention, but even deeper reserves of grip, stability and braking power, and wonderful entertainment value. AMG's suspension upgrades have given the C 63 BS staggering body control, incisive steering, excellent directional stability and huge lateral grip."
Carbon ceramic, the front brake discs were a massive 390mm in diameter, while for those customers wishing to exploit the Black Series' potential to the full, track-biased Dunlop tyres and active transmission cooling were available as part of the AMG Track Package. And if shod with the sticky Dunlops, the Black Series could reach 100km/h (62mph) from rest in under four seconds; its top speed (electronically limited) was 300km/h (186mph).
Inside, the Black Series added bucket seats and an Alcantara trimmed steering wheel to the regular well-appointed C-Class accommodation, although customers seeking four-seater practicality could specify the C63 Coupé's standard front and rear seats in place of the Black Series' two.
Offered with all books and two keys, a copy of the Danish registration document, this rare and very desirable Mercedes-Benz C63 AMG Black Series has only covered less than 41,500km and was previously owned by the Danish professional football coach and former player, Daniel Agger.
Bought by the vendor some years ago, this limited edition C63 AMG Black Series was recently serviced by Mercedes-Benz in Denmark.
Please note that if this vehicle is to be imported into Switzerland, Swiss Customs charges (Duty, Car Tax and VAT) will apply at roughly 12.5% of the Purchase Price. Included in this is the Swiss Duty which is calculated on the weight of the vehicle and shall be CHF 15 per 100 kg. Also included is Swiss Car Tax at 4% and this is calculated on the total Purchase Price (Hammer + Buyers Premium). Swiss VAT will then be applicable on the aggregated amount of the Hammer Price, Buyer's Premium, Swiss Duty and Swiss Car Tax at a rate of 7.7%. Please note that customs rates to other countries shall vary. This vehicle will not be available for immediate collection after the sale and will only be released on completion of customs clearance. If you have any questions regarding customs clearance, please contact the Bonhams Motorcar Department or our recommended shippers
Please note that this vehicle is not offered with any original registration documents, bidders should satisfy themselves as to registration requirements in their own jurisdiction. Please contact the department for further information.
Mercedes-Benz C63 AMG 'Black Series' Coupé 2012
Châssis n° WDD2043771F873891
• Coupé à haute performance en édition limitée
• Version haut de gamme Black Series
• Provenant de la collection d'un amateur danois
• Entretien récent
« C'est jusqu'ici la meilleure voiture d'AMG » - Magazine Car à propos de la C63 AMG Black Series
Division Performance de Mercedes-Benz, AMG utilise l'appellation suggestive « Black Series » pour ses modèles haut de gamme qui ont débuté avec le coupé SLK 55 de 2006. Introduite en 2011, la C 63 Black Series est assemblée sur la base de la plate-forme Mercedes-Benz Classe C. Elle profite du succès de la CLK 63 AMG Black Series saluée par la critique qui a démontré la volonté de Mercedes de concurrencer les plus performantes voitures contemporaines comme la Ferrari 430 Scuderia et changé dans le public l'image de la marque AMG. Ayant visé juste avec cette formule réussie, Mercedes ne va pas y renoncer avec l'héritière de la CLK.
Doté d'une alimentation atmosphérique, le moteur V8 de 6, 2 litres de la C 63 AMG Black Series est un développement du bloc qui équipe normalement le coupé Classe C normal, en donnant 510 ch grâce à un vilebrequin, des bielles et des pistons allégés (semblables à ceux de la supercar SLS) et à une nouvelle cartographie. Le radiateur est agrandi en vue d'une utilisation sur circuit, tandis que la puissance est transmise au sol via une boîte automatique MCT à 7 rapports et à un différentiel AMG à glissement limité. Identifiable visuellement par rapport à sa cousine moins poussée par ses passages de roue élargis, la C 63 AMG Black Series a des voies avant et arrière plus larges et des ressorts hélicoïdaux sur ses quatre roues contrôlés par des amortisseurs réglables.
« Gardez les réglages d'origine et vous découvrirez une voiture d'une précision rare » écrit Matt Saunders d'Autocar. « Une voiture avec des performances à la hauteur de celles des super voitures à 250 000 livres qu'on pourrait citer, mais avec des réserves de motricité, de stabilité et de freinage qui rendent son pilotage enthousiasmant. Les améliorations de la suspension d'AMG donnent à la C 63 BS un comportement dynamique époustouflant, une direction ultra précise, une excellente stabilité directionnelle et une très forte adhérence en courbe. »
En carbone céramique, les disques de frein avant ont 390 mm de diamètre et pour les clients désireux d'exploiter tout le potentiel de la Black Series, des pneus Dunlop « piste » et un refroidisseur de transmission actif sont disponibles avec le Track Package d'AMG. Et si chaussée de Dunlop tendres, la Black Series peut passer de 0 à 100 km/h en moins de 4 secondes, sa vitesse de pointe (limitée électroniquement) est de 300 km/h.
À l'intérieur la Black Series ajoute des sièges baquets et un volant gainé d'Alcantara au très haut niveau de finition normal de la Classe C, mais les clients voulant conserver l'avantage des quatre places peuvent spécifier les sièges standards avant et arrière du Coupé C 63 à la place des deux baquets de la Black Series.
Présentée avec tous ses manuels et deux clés, une copie du document d'immatriculation Danois, cette rare et recherchée Mercedes-Benz C 63 AMG Black Series qui a parcouru moins de 41 500 km a appartenu antérieurement au coach et ancien joueur professionnel de football danois Daniel Agger. Acquise par le vendeur il y a quelques années, cette C 63 AMG Black Series édition limitée a bénéficié récemment d'un entretien par Mercedes-Benz au Danemark.
Veuillez noter que si ce véhicule doit être importé en Suisse, des frais de douane suisses (droits, taxe automobile et TVA) s'appliqueront, correspondant à environ 12,5% du prix d'achat. Cela comprend les droits de douane suisses qui sont calculés sur le poids du véhicule et s'élèvent à CHF 15 par tranche de 100 kg. La taxe automobile suisse de 4% est également incluse, calculée sur le prix d'achat total (prix d'adjudication + prime acheteur). La TVA suisse s'appliquera ensuite sur le montant total comprenant le prix d'adjudication, la prime acheteur, les droits de douane suisses et la taxe automobile suisse, au taux de 7,7%. Veuillez noter que les tarifs douaniers pour d'autres pays peuvent varier. Ce véhicule ne sera pas disponible immédiatement après la vente et ne sera remis qu'après l'achèvement des formalités douanières. Si vous avez des questions concernant le dédouanement, veuillez contacter le département voitures de collection de Bonhams ou nos transporteurs recommandés.
Merci de bien vouloir noter que ce véhicule est vendu sans papiers d'immatriculation originaux.
L'acheteur devra se renseigner auprès des autorités locales pour immatriculer le véhicule. Merci de contacter le département pour plus d'information.
CHF 100 000-150 000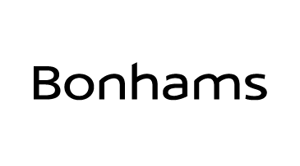 ---
Contact Person
Kontaktperson
First name
Bonhams Collectors' Car department
---