2019 Mercedes-Benz AMG GT
R Pro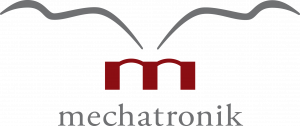 Exterior brand colour

Designo Selenitgrau Magno
Location

Performance

585 PS / 431 kW / 577 BHP
Description
Das neue, limitierte Spitzenmodell AMG GT R PRO zeichnet sich durch die nochmals verbesserte Fahrdynamik aus, vor allem auf der Rennstrecke. In die Entwicklung flossen die Erfahrungen aus den Rennfahrzeugen AMG GT3 und AMG GT4 ein. Die Maßnahmen aus dem Motorsport lassen sich in vier Felder clustern: Fahrwerk, Leichtbau, Aerodynamik und Optik. Das neue AMG-Gewindefahrwerk bietet noch mehr Auswahlmöglichkeiten, um das Set-up optimal auf den jeweiligen Kurs abzustimmen. Wie im professionellen Motorsport kann der Fahrer nicht nur die Federbasis mechanisch einstellen, sondern jetzt auch Zug- und Druckstufe der Dämpfer manuell justieren. Das erfolgt schnell und präzise ohne Werkzeug per Click-System mit fest eingebautem Einstellrad am Dämpfer. Die Einstellung der Druckstufe ist zudem nach Highspeed und Lowspeed getrennt. Das bedeutet: Die Einstellung kann selektiv für langsame und schnelle Einfederbewegungen vorgenommen werden, wie im Rennsport üblich. Damit lassen sich das Nick- und Wankverhalten sowie die Traktion des AMG GT R PRO noch gezielter beeinflussen. An der Vorderachse kommt ein einstellbarer Drehstab-Querstabilisator aus leichtem Carbon zum Einsatz. Das Pendant an der Hinterachse besteht aus Stahl, ist auch einstellbar und spart durch seine hohle Rohrbauweise ebenfalls Gewicht. Bereits der AMG GT R verfügt über Uniball-Gelenklager an den unteren Querlenkern der Hinterachse. Der AMG GT R PRO erhält diese Lager nun auch für die oberen Querlenker. Sie sind deutlich verschleißfester als herkömmliche Querlenkerbuchsen und haben konstruktionsbedingt kein Spiel, wodurch sich Spur und Sturz auch bei hoher Belastung nicht verändern. Der AMG GT R PRO lässt sich dadurch noch präziser fahren. Zur hohen Fahrpräzision trägt auch das Carbon-Schubfeld im Unterboden des Hecks bei. Dieses leichte und hochfeste Element versteift die Heckstruktur und bringt dadurch noch mehr Stabilität in die Karosserie. Die elektronisch geregelten, dynamischen Motor- und Getriebelager erhielten eine neue Abstimmung, um die Agilität weiter zu steigern, mit hochpräzisem Ansprechen und klarem Feedback. Zum serienmäßigen Lieferumfang des AMG GT R PRO gehört auch das Track Package. Es umfasst ein Überrollschutzsystem, beigelegte 4-Punkt-Sicherheitsgurte für Fahrer und Beifahrer und einen 2-kg-Feuerlöscher (beide Umfänge ausschließlich für den Einsatz auf der Rennstrecke). Der geschraubte Stahlrohrkäfig des Überrollschutzsystems besteht aus einem Hauptbügel, einer Gurtbefestigungsstrebe, zwei Heckstreben sowie einem diagonalen Heckkreuz. Das System erhöht die bereits exzellente Fahrzeugsteifigkeit weiter und hat somit einen positiven Einfluss auf die Fahrdynamik des Fahrzeugs. In den USA, Kanada und China verfügt der AMG GT R PRO anstatt des Track Packages serienmäßig über Zierelemente sowie die Strebe im Gepäckraum in Carbon matt. Zur Gewichtsersparnis tragen neben zahlreichen Carbonteilen die serienmäßige Keramik-Hochleistungs-Verbundbremsanlage exklusiv mit schwarz lackierten Bremssätteln sowie die AMG-Schalensitze in Sichtcarbon. Die leichten AMG Performance-Schmiederäder im 5-Doppelspeichen-Design sind exklusiv in titangrau matt lackiert und mit glanzgedrehtem Felgenhorn veredelt.
Auch der aerodynamische Feinschliff erhöht die Gesamtperformance des AMG GT R PRO. Die neu gestaltete Frontschürze erhielt je zwei seitliche Flics aus Sichtcarbon. Die unteren Flics gehen nahezu nahtlos in den Frontsplitter über, der weiter nach vorn gezogen wurde und von kleinen Metallstreben gehalten wird – sie stabilisieren den Frontsplitter bei höheren Geschwindigkeiten. Sie sind außerdem optisch eine weitere Hommage an die Vorbilder aus dem Motorsport. Die Louvers (Luftschlitze) in den vorderen Kotflügen tragen durch eine wirksame Radhausentlüftung dazu bei, den Auftrieb an der Vorderachse zu reduzieren. Am Heck zieht sich seitlich je ein Aeroelement aus Sichtcarbon vertikal am Radausschnitt fast bis auf die Höhe der Rückleuchten. Das Zusammenspiel all dieser Einzelmaßnahmen reduziert den Auftrieb an der Vorderachse deutlich, ohne die aerodynamischen Verhältnisse an der Hinterachse negativ zu beeinflussen. Der AMG GT R PRO fährt nicht nur wie ein Rennwagen, er sieht auch so aus. Das serienmäßige Carbon Paket I mit Frontsplitter, Finnen in den Kotflügeln, Zierleisten in den Seitenschwellern und Diffusor in hochwertig verarbeitetem Sichtcarbon betont ebenso die Nähe zum Motorsport wie das neu gestaltete, in der Mitte abgesenkte Carbondach. Bereits vor der Weltpremiere hat der neue AMG GT R PRO sein Leistungsvermögen auf der Rennstrecke eindrucksvoll unter Beweis gestellt: Anfang November umrundete AMG-Markenbotschafter und AMG-GT3-Rennfahrer Maro Engel mit einem noch getarnten AMG GT R PRO die Nürburgring-Nordschleife in exakt 7.04,621 Minuten. Damit unterbot er die bislang bestehende Zeit des AMG GT R nochmal deutlich – und zeigte bei herbstlichen 12 Grad Außentemperatur das hohe Potenzial des aktuellen AMG-Spitzenmodells.
_____________________________________________________________________
The new limited-edition top-of-the-range model AMG GT R PRO is characterised by yet further improved driving dynamics, in particular on the racetrack. The experience from the AMG GT3 and AMG GT4 racing cars entered into the development. The measures from motorsport can be clustered in four areas: suspension, lightweight construction, aerodynamics and looks. The new AMG coil-over suspension offers even more choices for tailoring the set-up to the particular circuit. As in professional motorsport, the driver is not only able to set the spring preload length mechanically, but can now also adjust the compression and rebound of the dampers. This is done quickly and precisely without tools via a click system with an integral adjustment dial on the damper. The compression rate is adjusted separately for high-speed and low-speed movements. This means that the settings can be dialled-in for slow and fast compression movements as is common practice in motorsport. This allows influencing the body dive and roll as well as the traction of the AMG GT R PRO even more selectively. The front axle is fitted with an adjustable torsion bar made of lightweight carbon fibre. Its counterpart at the rear is made of steel, is likewise adjustable and also saves weight due to its hollow tube design. The AMG GT R is already fitted with Uniball spherical bearings at the lower wishbones of the rear axle. The AMG GT R PRO now gets these bearings also for the upper wishbones. They are significantly more wear-resistant than conventional wishbone bearings and due to their design have no play, which means toe-in and camber do not change even under high loads. As a result, the AMG GT R PRO can be driven with even more precision. The carbon-fibre shear panel in the underbody of the rear end also contributes to the high handling precision. This lightweight and rigid element stiffens the rear-end structure and as a result adds even more stability to the body shell. The electronically controlled dynamic engine and transmission mounts were also retuned to further increase the agility and deliver high-precision response and clear feedback. The standard delivery scope of the AMG GT R PRO also includes the Track Package (not for USA, Canada and China). It comprises a roll-over protection system, enclosed 4-point safety harnesses for driver and front passenger, and a 2-kg fire extinguisher (both scopes exclusively for use on the racetrack). The bolted steel roll cage of the roll-over protection system consists of a main roll bar, a brace for mounting the harnesses, two rear braces as well as a diagonal X-brace in the rear end. The system further increases the already excellent vehicle rigidity and thus also has a positive influence on the vehicle's driving dynamics. In the USA, Canada and China, the AMG GT R PRO is fitted with matte carbon-fibre trim elements and the boot brace in place of the Track Package. In addition to a host of carbon-fibre components, weight is saved by the standard-fit ceramic high-performance compound braking system exclusively with black painted brake callipers as well as by the AMG bucket seats made of clear-coated carbon fibre (not for USA, Canada and China). In the USA, Canada and China, the AMG GT R PRO is equipped with AMG Performance seats as standard. The lightweight AMG Performance 5-double-spoke forged wheels are exclusively painted titanium grey and feature a rim flange with high-sheen finish.
The aerodynamic fine-tuning increases the overall performance of the AMG GT R PRO as well. The redesigned front apron was fitted with two flics at the sides made of clear-coated carbon fibre. The lower flics transition virtually seamlessly into the front splitter, which was extended further forward and is held by small metal braces – they stabilise the front splitter at higher speeds. In addition, they are another visual homage to the role models from motorsport. The louvres (air slots) in the front wings effectively vent the wheel arches and consequently contribute to reducing front-axle lift. At the rear, a clear-coated carbon-fibre aero element at the wheel arch on either side rises up vertically almost to the level of the tail lamps. The interplay of all these measures significantly reduces front-axle lift without negatively impacting the aerodynamic conditions at the rear axle. The AMG GT R PRO does not only drive like a racing car, it also looks the part. The standard-fit Carbon Package I with front splitter, fins in the wings, trim strips in the side sills and a diffuser with high-quality clear-coated carbon-fibre finish emphasises the proximity to motorsport, as does the redesigned carbon-fibre roof with lowered centre. Even before the world premiere, the new AMG GT R PRO has impressively demonstrated its performance potential on the racetrack: In early November, AMG brand ambassador and AMG GT3 racing driver Maro Engel completed a circuit of the Nürburgring North Loop in exactly 7.04.632 minutes driving a still disguised AMG GT R PRO. This considerably bettered the previous time for the AMG GT R – and at an autumnal ambient temperature of 12 degrees, it demonstrated the great potential of the current AMG flagship model.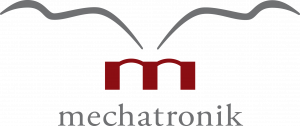 ---
Contact Person
Kontaktperson
---