1955 Mercedes-Benz Adenauer
W 186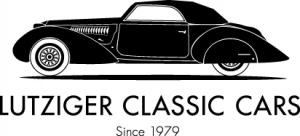 Location
Description
Mercedes-Benz 300 Adenauer W 186
First registration 01.1955
Swiss road registration with veteran entry
When leasing was still a foreign word, it chauffeured the elite of the young Federal Republic, including its namesake Chancellor: the Mercedes-Benz 300.
Introduced at the IAA in 1951, the sedan was the fastest and most powerful production car in Germany at the time. During the six-year construction period, the 300 was revised several times: In addition to more power, improved brakes and an optional automatic transmission, there was an extended version with a cut-off wheel starting in 1956. The six-cylinder, three-liter engine produced between 115 and 125 hp. This allowed speeds of up to 163 km/h - a utopian figure at the time.
The Chancellor of the German Economic Miracle Republic made its most noble sedan immortal: The car-savvy Konrad Adenauer chose the Stuttgart top model as his official car. For this reason alone, the 300 found its way into the automotive history book as the "Adenauer Mercedes". More importantly, Mercedes-Benz and Germany as an automobile nation reached world-class level again after the war with the 300.
Until the introduction of the Mercedes-Benz 600 (W 100) in 1964, the W 186 was "the" German state limousine par excellence, which was also used by some heads of state of other countries. Likewise, many a prominent personality was the owner of a Mercedes-Benz 300.
This Mercedes-Benz 300 Adenauer comes from a large Mercedes-Benz collection that was liquidated and offers top value for money. The car was taken out of service in 2019 and has not been moved since. It is ready to run, but needs minor maintenance and is sold by us as is.
Errors, mistakes and prior sale reserved.
More detailed pictures of this Mercedes-Benz 300 Adenauer can be found on our homepage www.lutziger-classiccars.ch
DEUTSCH:
Mercedes-Benz 300 Adenauer W 186
Erstzulassung 01.1955
Schweizer Strassenzulassung mit Veteraneneintrag
Als Leasing noch ein Fremdwort war, chauffierte er die Elite der jungen Bundesrepublik einschließlich des namensgebenden Bundeskanzlers: Der Mercedes-Benz 300.
Die auf der IAA 1951 vorgestellte Limousine war seinerzeit der schnellste und stärkste Serienwagen Deutschlands. Während der sechsjährigen Bauzeit wurde der 300er mehrfach überarbeitet: Neben mehr Leistung, verbesserten Bremsen und einem optionalen Automatik gab es ab 1956 eine verlängerte Version mit Trennscheibe. Der Sechszylinder mit drei Litern Hubraum leistete zwischen 115 und 125 PS. Damit waren bis zu 163 km/h drin – seinerzeit ein utopischer Wert.
Der Bundeskanzler der Wirtschaftswunder-Republik machte deren nobelste Limousine unsterblich: Der auto-affine Konrad Adenauer wählte das Stuttgarter Spitzenmodell als Dienstwagen. Schon deshalb fand der 300 als "Adenauer-Mercedes" ins automobile Geschichtsbuch. Wichtiger ist, dass Mercedes-Benz und Deutschland als Automobil-Nation nach dem Krieg mit dem 300er wieder Weltspitzenklasse-Niveau erreichte.
Bis zur Einführung des Mercedes-Benz 600 (W 100) im Jahr 1964 war der W 186 "die" deutsche Staatslimousine schlechthin, die auch von einigen Staatsoberhäuptern anderer Länder genutzt wurde. Ebenso war manch prominente Persönlichkeit Besitzer eines Mercedes-Benz 300.
Dieser Mercedes-Benz 300 Adenauer stammt aus einer grossen Mercedes-Benz Sammlung, welche aufgelöst wurde und bietet ein top Preis-Leistungsverhältnis. Das Fahrzeug wurde im 2019 ausser Verkehr gesetzt und seither nicht mehr bewegt. Es ist betriebsbereit, braucht jedoch kleinere Instandstellungsarbeiten und wird von uns so im jetzigen Ist-Zustand verkauft.
Irrtümer, Fehler und Zwischenverkauf vorbehalten.
Weitere, detaillierte Bilder von diesem Mercedes-Benz 300 Adenauer finden Sie auf unserer Homepage www.lutziger-classiccars.ch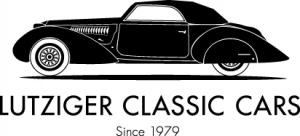 ---

---