1969 Mercedes-Benz 600
600 W100 Pullmann absolute Rarität Traumzustand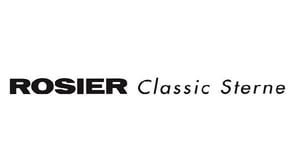 ROSIER Classic Sterne GmbH
Location

Performance

184 kW / 251 PS / 247 BHP
Description
Die automobile Luxusklasse wurde mit Erscheinen der Mercedes-Benz 600 Limousine in den frühen 1960er Jahren neu definiert. Ein leistungsstarker 6.3 Liter V8 Motor mit 250 PS Leistung, Luftfederung, jeder Menge technischer Feinheiten, Fernseher im Fond, Kühlanlage und vieles mehr zeigten auf, dass im Hause Mercedes-Benz ganz speziell für die ?Schönen und Reichen? angemessen gesorgt werden kann. Wenn der normale Mercedes 600 mit eine Länge von 5,54m noch nicht reichte, wurde kurzerhand eine 600 Pullmann Karosse mit der stattlichen Länge von 6,24 m aus dem Hut gezaubert. Ob mit 4 oder 6 Türen, Fernseher, nobler Vis-a-Vis Bestuhlung oder gar als Landaulet mit zu öffnendem Cabriodach im Fondbereich, Trennscheibe zum Chauffeur und separater Kühlung für Fahrer und Herrschaften, alles war möglich. Bei Mercedes-Benz konnten selbst ausgefallene Präsidentenwünsche in hoher Qualität umgesetzt werden.
Der von uns angebotene MB 600 Pullmann in der gerne gewählten 4 Türigen Version wurde in 1969 an seinen Erstbesitzer in den USA ausgeliefert. Für den Chauffeur edles Leder, für die Herrschaften im Fond feiner Veloursamt. Für den Chauffeur ein leistungsstarker 6.3 Liter V8 Motor, Fahrwerkstechnik vom Feinsten, eine versenkbare Trennscheibe zu den Fondpassagieren und eine eigene Kühlanlage. Für die Herrschaften im Fond eine eigene Klimatisierung und sogar ein gekühltes Bar Fach.
In 2006 erwarb ein erfolgreicher deutscher Unternehmer den Wagen aus dem Erstbesitz in den USA. Die Luxuslimousine hatte gerade einmal 10.842 Meilen Laufleistung und befand sich in sensationellem Zustand. Der neue Besitzer legte großen Wert auf Qualität und Zuverlässigkeit und ließ anstehende Servicearbeiten oder Instandsetzungen umgehend erledigen. Hierfür bediente er sich Namhafter Spezialisten die sich auf den Service hochwertiger Klassiker konzentrierten. Für den Käufer wird der Wagen noch einmal einer sorgfältigen Inspektion in unserem Hause unterzogen. Lassen Sie sich einfangen von dem Luxus einer ?Präsident-Limousine?, wie man im von Luxus verwöhnten Amerika die ganz besonderen, die Herrschaften verwöhnenden  Limousinen, gerne nennt.
The automotive luxury class was redefined with the appearance of the Mercedes-Benz 600 Sedan in the early 1960s. A powerful 6.3 liter V8 engine with 250 horsepower, air suspension, a lot of technical refinements, television in the rear, cooling system and much more showed that in the house of Mercedes-Benz can be adequately catered for the "rich and beautiful". If the normal Mercedes 600 with a length of 5.54 m was not enough, a 600 Pullmann body with the stately length of 6.24 m was conjured out of the hat. Whether with 4 or 6 doors, television, noble Vis-a-Vis seating or even as a Landaulet with opening convertible roof in the rear area, separating window to the chauffeur and separate cooling for driver and gentlemen, everything was possible. At Mercedes-Benz, even unusual presidential wishes could be realized in high quality.
The MB 600 Pullmann offered by us in the gladly chosen 4-door version was delivered in 1969 to its first owner in the USA. For the chauffeur noble leather, for the gentlemen in the rear fine velvet. For the chauffeur a powerful 6.3 liter V8 engine, chassis technology of the finest, a retractable partition to the rear passengers and its own cooling system. For the rear passengers a separate air conditioning and even a cooled bar compartment.
In 2006, a successful German entrepreneur purchased the car from its original owner in the United States. The luxury sedan had just 10,842 miles on the clock and was in sensational condition. The new owner attached great importance to quality and reliability and had any service work or repairs carried out immediately. For this he used well-known specialists who concentrated on the service of high-quality classics. For the buyer, the car is once again subjected to a careful inspection in our house. Let yourself be captured by the luxury of a "Presidential Limousine", as one likes to call the very special limousines pampering the gentlemen in luxury spoiled America.
Für weitere Detailinformationen zu diesem Fahrzeug oder Interesse an einem Besichtigungstermin kontaktieren Sie unser Verkaufsteam Dietrich Gross 0441-209780-12.
Unseren aktuellen Fahrzeugbestand finden Sie unter www.classic-sterne.de
Zubehörangaben ohne Gewähr, Änderungen, Zwischenverkauf und Irrtümer vorbehalten!
----powered by two Sales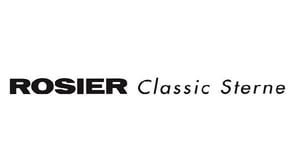 ---
ROSIER Classic Sterne GmbH
Bremer Heerstraße 267
Classic Center Oldenburg
Germany

Contact Person
Kontaktperson
---