1956 Mercedes-Benz 300
Sc Cabriolet A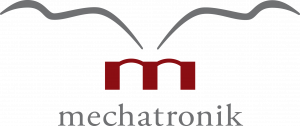 Location

Performance

175 PS / 129 kW / 173 BHP
Description
Mercedes-Benz 300 ist die Verkaufsbezeichnung einer Baureihe, welche in verschiedenen Karosserievarianten verfügbar war. Man konnte zwischen Coupé, Cabriolets und der Roadster Ausführung wählen, welche vom Limousinen-Modell 300 abgeleitet wurde. Die intern W 188 genannten zweitürigen Wagen wurden im Oktober 1951 auf der Mondial de l'Automobile in Paris vorgestellt. Die Mercedes-Benz 300 haben einen gegenüber dem Limousinen-Chassis 15 cm kürzeren Radstand. Mit insgesamt 760 produzierten Einheiten ist ein W 188 seltener als der berühmte "Flügeltürer" 300 SL. Über den gesamten Produktionszeitraum hinweg war der W 188 das teuerste Fahrzeug im Mercedes-Programm. Zusammen mit der 300er Limousine waren diese Modelle die letzten Pkw von Daimler-Benz, die noch auf einem Rahmen (Fahrgestell) aufbauten. Nachfolgende Modelle von Mercedes hatten seither eine selbsttragende Karosserie.
Der W188 300 S hatte einen Sechszylinder Reihenmotor der W 186-Limousine mit 2996 cm³ Hubraum, der mit drei Solex-Vergasern nun 150 PS (110 kW) entwickelte und die Fahrzeuge bis auf 175 km/h beschleunigte. Von Juni 1952 bis Juli 1955 wurden 216 Coupés, 203 Cabriolets A (mit gefüttertem Verdeck) und 141 Roadster (voll versenkbares einfaches Verdeck) hergestellt.
1955 wurde die Modellreihe überarbeitet und in Mercedes-Benz 300 Sc umbenannt. Verchromte Felgen und anderer Chromzierrat, eine Eingelenk-Pendelachse hinten und vor allem eine aufwendige Benzin-Direkteinspritzung, die die Leistung um 25 PS steigerte, werteten die Fahrzeuge auf. Auf der hinteren Stoßstange war in großen Lettern die Bezeichnung "Einspritzmotor" angebracht. Der neue Motor leistet 175 PS (129 kW) und ermöglicht 180 km/h Höchstgeschwindigkeit. Von Januar 1956 bis Juli 1957 wurden 98 Coupés, 49 Cabriolets A und 53 Roadster gebaut. Der Preis wurde gegenüber dem Vormodell um 2000 DM auf 36.500 DM angehoben. Das 300 Sc Cabrio ist hiermit das mitunter seltenste Mercedes-Benz Nachkriegsfahrzeug überhaupt.
Die Fertigstellung dieses in handarbeit gebauten Mercedes-Benz 300 Sc Cabriolet erfolgte am 18. Februar 1956. Der Wagen wurde anschließend an die Mercedes-Benz Distribution in New York, USA verschifft. Über den oder die Besitzer in den USA konnten wir trotz aufwendiger Recherche leider nichts in Erfahrung bringen. Der, oder die Besitzer in den USA sind uns nirgendwo hinterlegt. Ende der 90er Jahre gelangte der Wagen über den Seeweg zurück nach Deutschland, nachdem ein deutscher Sammler den Wagen während eines Urlaubs in den Staaten zufällig entdeckte und den Kauf noch vor Ort abschloss. In den folgenden Jahren wurde der 300 Sc stets im fahrbereiten Zustand gehalten und von seinem erfahrenen Eigentümer auch mehrmals jährlich ausgefahren. Im Jahr 2009 fasste dieser den Entschluss, sich von seinem Fahrzeug trennen und an unser Haus zu verkaufen. Bei uns entschied man sich, den Wagen aufgrund seines Seltenheitswerts in die hauseigene Sammlung aufzunehmen. Dort verblieb der Wagen bis zum Jahre 2017. Der 300 Sc sollte nun zum Verkauf angeboten werden. In folge dessen gab man folgende Arbeiten zur Optimierung der älteren Restaurierung in der hauseigenen Manufaktur in Auftrag: Der Motor wurde teilzerlegt, der Zylinderkopf überholt. Verschiedene Karosserienacharbeiten wurden durchgeführt. So wurde die Fahrertür nachlackiert, der Innenteppich und die Filzunterlage erneuert. Desweiteren wurde der Wagen technisch umfangreich überholt.
Dieser 300 Sc ist nun optisch wie auch technisch in bestem Zustand und eine Bereicherung für jede Sammlung. Für weitere Detailfragen wenden Sie sich gerne an unser Verkaufspersonal.
___________________________________________________________________________
Mercedes-Benz 300 is the sales name of a model type that was available in various body styles. One had the choice between Coupé, Cabriolets and the Roadster version, derived from the Sedan Model 300. The internally W 188 named two-door cars were presented in October 1951 at the Mondial de l'Automobile in Paris. The Mercedes-Benz 300 have a 15 cm shorter wheelbase compared to the saloon. With a total of 760 units produced, a W 188 is rarer than the famous "Gullwing" 300 SL. Over the entire production period, the W 188 was the most expensive vehicle in the Mercedes offering. Together with the 300 sedan, these models were the last passenger cars from Daimler-Benz, which were still built on a frame (chassis). Subsequent Mercedes models have had a self-supporting body since.
The W188 300 S had the six-cylinder inline engine of the W 186 sedan with a displacement of 2996 cc, providing 150 hp (110 kW) with three Solex carburetors and accelerating the vehicles to 175 km / h. From June 1952 to July 1955, 216 Coupés, 203 Cabriolets A (with lined softtop) and 141 Roadsters (fully retractable simple softtop) were produced.
In 1955, the model series was reworked and renamed Mercedes-Benz 300 Sc. The vehicles were upgraded with chromed rims and other chrome trim, a single-axis rear swing axle and, most significantly, a complex gasoline direct injection, which increased the power by 25 hp. On the rear bumper the sign "EINSPRITZMOTOR" was attached in capital letters. The new engine provided 175 hp (129 kW) and allowed 180 km / h top speed. From January 1956 to July 1957, 98 Coupés, 49 Cabriolets A and 53 Roadsters were built. The price was raised by 2000 DM compared to the previous model to 36,500 DM. The 300 Sc Convertible thus is the rarest Mercedes-Benz postwar vehicle ever.
The completion of this hand-made Mercedes-Benz 300 Sc Cabriolet took place on 18. February 1956. The car was then shipped to Mercedes-Benz Distribution in New York, USA. Despite extensive research, unfortunately no information could be retrieved about the owner or the owners in the USA since information about the owners in the US are nowhere stored. At the end of the 90s, the car got back to Germany by sea, following a German collector accidentally spotting the car while vacationing in the United States and doing the purchase on the spot. In the following years, the 300 Sc was always kept in running order and driven several times a year by its experienced owner. In 2009, he took the decision to separate from his vehicle and sell it to Mechatronik. Due to its rarity, we decided to make the car a part of our in-house collection, where it remained until 2017. The 300 Sc was then made available for sale. In this course, the following works were commissioned in-house factory to optimize the previous restoration: The engine was partially dismantled, the cylinder head overhauled. Various bodyworks were done. The driver door was repainted, the carpet and the felt pad renewed. Furthermore, the car was extensively overhauled technically.
This 300 Sc is now optically and technically in excellent condition and a clear asset to any collection. For further details please contact our sales staff.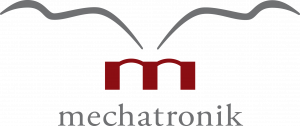 ---
Contact Person
Kontaktperson
---