This listing is no longer available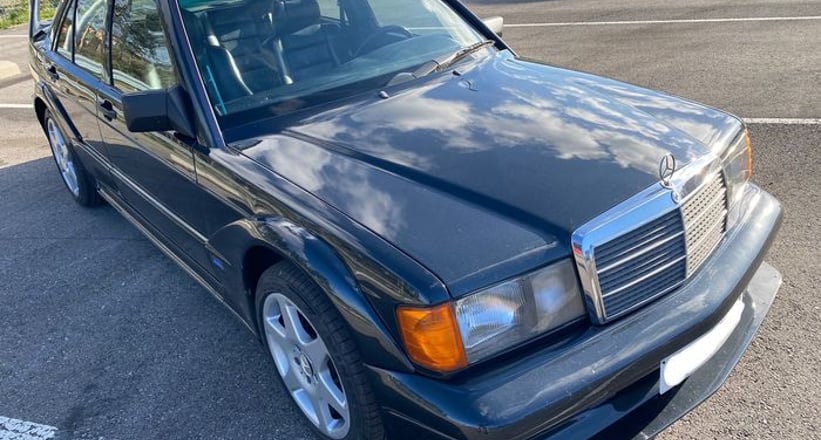 Location
Description
Mercedes-Benz 190 Evolution 2 Replica of 1990.
A great replica with careful details to the absolute limit, based on a 136 hp 190 2.3 with automatic gearbox. It is assembled with the smallest installation detail, as it even has a fully operational adjustable mobile rear spoiler. The quality of the paint as well as its tone is high gloss bilayer like the original.
Entire kit freshly painted and assembled, finished with integral painting and complete restructuring, completely free of rust.
The vehicle has just had the Vehicle Technical Inspection done as well as its just gone through maintenance, it has new oils and filters, new tyres, new rims and new brakes. The whole vehicle is freshly painted and stored with its cover.
It is a unit with Evolution 2 interiors in complete seats, as well as the door panels and the steering wheel that are in excellent condition, as seen in the photos. The roof upholstery is perfect, and so is the trunk.
All the mechanics work correctly and the technical inspection has been passed until the end of 2022 without any fault in the whole vehicle. The brakes are perfect and compensated. It has a radiator integrated in the front bumper to take care of even the smallest detail of the vehicle. Service carried out recently. All original Mercedes-Benz, no second brand parts have been used.
The vehicle has been used for the first time by a single elderly person who has stopped driving and was purchased at the Mercedes Benz dealer in Oviedo (Asturias). It does not have service books, but it has the kilometres certified by the Technical Inspection reviews, as can be seen in the photo. You just need to check the air conditioning system.
The vehicle must be collected in Aviles (Asturias). Spain.This Classic Car is for sale on Catawiki. To have more information or to place a bid click on the "BID NOW" button.