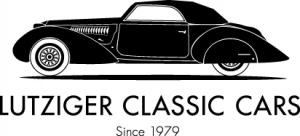 Location

Performance

320 PS / 236 kW / 316 BHP
Description
Maserati Indy 4900
First registration 02.1973, Swiss delivery
Matching numbers
Maserati certificates
Swiss road registration with veteran entry
It had everything to impress the sports car-loving youth of the time, who flattened their noses against its side windows: an elegant shape with fastback rear, a noble, leather-covered, light-flooded interior, a speedometer with "300 km/h" on the right stop and a rumbling V8 exhaust sound when it was started. It was hardly less convincing than the Ghibli built in parallel - the Maserati Indy. A four-seater sports car produced by Italian automaker Maserati from 1969 to 1975. It was the last Maserati to be developed and introduced before Citroën took over the plant.
The Indy, so named in honor of Maserati's two victories in the Indianapolis 500-mile race dating back to 1939 and 1940, was first shown by Maserati at the 1968 Turin Motor Show as a prototype with a body by Alfredo Vignale. The production version debuted at the 1969 Geneva Motor Show.
The Maserati Indy 4900 offered here is a Swiss car, matching numbers with the original color Celeste Chiaro (Sky Blue) and is in beautiful top collector condition. Just under 5'000 km ago the engine was overhauled and the interior is completely restored. In the last years more than CHF 90'000.- have been invested in the car, in the last two years alone more than CHF 30'000.-.
The Maserati Indy 4900 is very well documented. Many documents such as the original owner's manual, delivery papers from the time, Maserati certificates; Certificato Di Origine, Informazioni Storiche, Caratteristiche Tecniche Ed Estetiche (Origin, Historical, Technical and Aesthetic Characteristics), invoices since 2010 and much more are available.
Errors, mistakes and prior sale reserved.
More detailed pictures of this Maserati Indy 4900 can be found on our homepage www.lutziger-classiccars.com
DEUTSCH:
Maserati Indy 4900
Erstzulassung 02.1973, Schweizer Auslieferung
Matching numbers
Maserati Zertifikate
Schweizer Strassenzulassung mit Veteraneneintrag
Er hatte alles, um damals die sportwagenbegeisterte Jugend, die ihre Nase an seinen Seitenscheiben plattdrückte, zu beeindrucken: Eine elegante Form mit Fastback-Heck, ein edles, lederbeschlagenes, lichtdurchflutetes Interieur, einen Tachometer mit "300 km/h" am rechten Anschlag und ein grollendes V8-Auspuffgeräusch, wenn er gestartet wurde. Er überzeugte kaum weniger als der parallel gebaute Ghibli – der Maserati Indy. Ein vom italienischen Automobilhersteller Maserati von 1969 bis 1975 produzierter viersitziger Sportwagen. Es war der letzte Maserati, der vor der Übernahme des Werks durch Citroën entwickelt und vorgestellt wurde.
Den Indy, so benannt zu Ehren der beiden Maserati-Siege beim 500-Meilen-Rennen von Indianapolis, die auf die Jahre 1939 und 1940 zurückdatierten, zeigte Maserati erstmals auf dem Turiner Autosalon 1968 als Prototyp mit einer Karosserie von Alfredo Vignale. Die Serienversion debütierte auf dem Genfer Salon 1969.
Der hier angebotene Maserati Indy 4900 ist ein Schweizer Auto, matching numbers mit der Originalfarbe Celeste Chiaro (Himmelblau) und befindet sich in wunderschönem top Sammlerzustand. Vor knapp 5'000 km wurde der Motor revidiert und das Interieur ist komplett restauriert. In das Fahrzeug wurden in den letzten Jahren über CHF 90'000.-, alleine in den letzten zwei Jahren über CHF 30'000.- investiert.
Der Maserati Indy 4900 ist sehr gut dokumentiert. Viele Unterlagen wie die originale Betriebsanleitung, Auslieferungspapiere aus der Zeit, Maserati Zertifikate; Certificato Di Origine, Informazioni Storiche, Caratteristiche Tecniche Ed Estetiche (Ursprung, Historische, technische und ästhetische Eigenschaften), Rechnungen seit 2010 und vieles mehr sind vorhanden.
Irrtümer, Fehler und Zwischenverkauf vorbehalten.
Weitere, detaillierte Bilder von diesem Maserati Indy 4900 finden Sie auf unserer Homepage www.lutziger-classiccars.com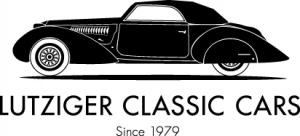 ---

---