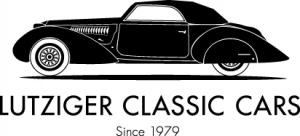 Location

Performance

290 PS / 214 kW / 287 BHP
Description
Maserati Indy 4200
1970, Maserati Indy 4200, 2 pre-owners
ZF 5-speed gearbox
Original 60'000km
Matching numbers and complete car history
The Maserati Indy with 4.2-liter engine is the better option to the larger engine variants in terms of smoothness and durability. The power delivery and characterful sound of the alloy V8 with four twin-carburetors will make any car enthusiast's heart beat faster.
This Maserati Indy is from the early production period (1969 to 1974). It was delivered in Italy to a famous writer and journalist. He owned the Maserati from 1970 until 1987. After that, this car passed to the second and last owner.
After his demise, we purchased the vehicle from his estate and added it to our collection.
Please, check our website www.lutziger-classiccars.ch for more detailed pictures.
GERMAN LANGUAGE:
Maserati Indy 4200
Jahrgang 1970, Maserati Indy 4200 aus 2. Hand
ZF 5-Ganggetriebe
Original 60'000km
Matching Numbers und lückenlose Historie
Der Maserati Indy mit 4.2-Litermaschine ist den grösseren Motorvarianten in Sachen Geschmeidigkeit und Standfestigkeit überlegen. Die Leistungsentfaltung und der charaktervolle Klang des Leichtmetall-V8 mit vier Doppel-Fallstromvergasern lässt jedem Autoenthusiasten das Herz höher schlagen.
Dieser Maserati Indy aus der anfänglichen Produktionszeit (1969 bis 1974) wurde in Italien an einen bekannten Schriftsteller und Journalisten ausgeliefert. Er besass das Fahrzeug vom 25.08.1970 bis zum 30.04.1987. Anschliessend ging das Fahrzeug an den zweiten und damit letzten Besitzer über.
Nach dessen Ableben haben wir das Fahrzeug aus der Erbmasse käuflich erworben und in unsere Sammlung aufgenommen.
Irrtümer, Fehler und Zwischenverkauf vorbehalten.
Weitere, detaillierte Bilder von diesem Maserati Indy 4200, finden Sie auf unserer Homepage www.lutziger-classiccars.ch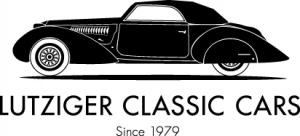 ---

---