1970 Maserati Ghibli
4,7 ltr. Serie I Coupé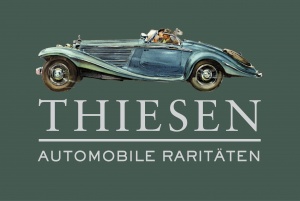 Location
Description
- "Matching-Numbers"
- Traumhafte Farbkombination
- Interessante Geschichte
Beschreibung:
Das Maserati Ghibli ("heißer Wüstenwind") wurde auf dem Turiner Autosalon 1966 der Öffentlichkeit vorgestellt. Im Jahr 1968 präsentierte Maserati  die Cabriolet-Version als Ghibli Spyder. Ein besonderer Reiz des Ghibli ist seine atemberaubende Karosserie. Dies war der erste Entwurf, den Giorgetto Giugiaro für die Carrozzeria Ghia realisierte. Er hält den Ghibli noch heute für seine schönste Kreation. Giugiaro gestaltete einen flachen Aufbau mit langer Motorhaube, kurzer Fahrgastzelle und einem markanten Fließheck. Die außergewöhnliche Länge der Motorhaube war ein bewusst eingesetztes Stilmittel, mit dem die Präsenz der leistungsstarken Maschine unterstrichen wurde.
Prominente Fahrer wie Gunther Sachs, Jean-Paul Belmondo und Peter Sellers zeigten sich gerne in diesem Meilenstein der Automobilgeschichte.
Gemäß vorliegendem Maserati Classiche Zertifikat wurde dieser Ghibli am 02. Oktober 1970 an seinen ersten Besitzer Silvio Poletto in Padua / Italien ausgeliefert und gelangte 1976 nach Schweden. Seit 2015 befindet sich das Fahrzeug in Deutschland und wurde in den letzten Jahren technisch durch den Hamburger Spezialisten "Steinke Sportwagen" betreut.
Dieser GT mit interessanter Historie überzeugt durch seine elegante, sportliche Farbgebung und seinen sehr originalen Zustand. Motornummer und Farbgebung entsprechen der Auslieferung ("Matching-Numbers!").
Eine seltene Gelegenheit für alle Liebhaber des italienischen Designs, den seinerzeit teuersten und sicherlich schönsten Sportwagen der 60er Jahre zu erwerben. Luxus und Fahrspaß pur!
Ausstattung:
ZF-5-Gang Getriebe, Colorverglasung, elektrische Fensterheber, Radio Becker Europa, Holzlenkrad, Campagnolo-Leichtmetallfelgen uvm.
---
- "Matching-Numbers"
- Beautiful colour combination
- Interesting history
Description:
The Maserati Ghibli ("hot desert wind") was presented to the public at the 1966 Turin Motor Show. In 1968, Maserati launched the convertible version as the Ghibli Spyder. A special attraction of the Ghibli is the breathtaking coachwork. This was the first design that Giorgetto Giugiaro realised for Carrozzeria Ghia. He still considers the Ghibli to be his most beautiful creation. Giugiaro designed a flat body with a long engine hood, short passenger compartment and a striking hatchback. The unusual length of the bonnet was a stylistic pinch to mark the presence of the high-performance machine.
Prominent drivers as Gunther Sachs, Jean-Paul Belmondo and Peter Sellers loved to appear in this milestone of automotive history.
According to the Maserati Classiche certificate this Ghibli was delivered to its first owner, Silvio Poletto, in Padua / Italy on 2 October 1970. The car moved to Sweden in 1976. Since 2015 the Maserati is in Germany and has been technically serviced by the marque specialist "Steinke Sportwagen" in Hamburg.
This GT with an interesting history convinces with its elegant, sporty colour scheme and its very original condition. Engine number and colouring correspond to the delivery ("Matching-numbers!").
A rare opportunity for all lovers of Italian design to acquire the most expensive and certainly most beautiful sports car of the 60s.
Pure luxury and driving pleasure!
Equipment:
ZF 5-speed gearbox, tinted glass, electric windows, radio Becker Europa, wooden steering wheel, Campagnolo wheels etc.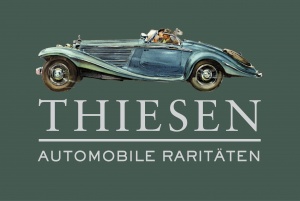 ---
---