1969 Maserati Ghibli
1969 Maserati Ghibli Spyder 2dr Man 5sp 4.7L V8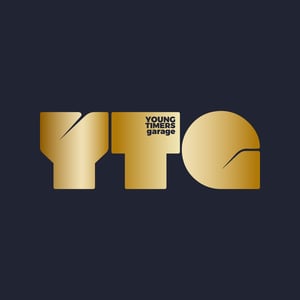 YTG- Young Timers Garage Pty Ltd
Location
Description
1969 Maserati Ghibli Spyder (conversion) - Pebble Beach Invited - Matching Numbers - $700k restoration - Concourse Winning
We are so proud and honoured to present to you here a very rare sight on the global market for classic/collectable cars. If you are fortunate enough to acquire this concourse "multiple" award winning 1969 Maserati Ghibli Spyder (conversion)which is one of the most accurate restorations conducted in the world. Methodically completed by one of the best restorers in the world over a 7 year period with absolute NO EXPENSE spared. The aim was to create one of the best if not "the best" Ghibli Spyder in the world and the result was achieved. So much so this actual 1969 Maserati Ghibli Spyder was invited to attend this years Pebble Beach Concourse D\'Elegance\' Auction as RM\'s/Goodings & Co have deemed this example one of the best in the world and was to be a feature in its auction catalogue which as you know has massive global appeal and only the best, most desirable, most awarded classic/collectable cars are invited to go to Pebble Beach.
The most recent sale for a like example Ghibli Spyder was in 2019 at RM\'s Amelia Island Auction during covid a similar example in grey with black was restored but not to this level of perfection and she sold for US $950k plus buyers fee\'s/premiums etc and then importing her back to Australia with our taxes/duties here she would owe you anywhere north of $2m+ and that\'s if you can find one restored to this level of attention to detail and that wont happen. With invoices alone totalling AUD $700k plus the billable hours of nearly 7000 hrs, yes 7000hrs this will never be able to be repeated again. The current market place and time frame this would not be able to be done again ever at the price on offer and will cost at least double to try and replicate what has been achieved here she is truly art in motion. With $50k just spent alone of new chrome/bright work for the entire vehicle imported from the US and such attention to perfection this was and is one of the most iconic 60\'s Supercars which will suit any global serious car collection to proudly say "you own the best Maserati Ghibli Spyder" in the world.
Designed by Giorgietto Giugiaro formerly from Bertone now designing for couch builder "Ghia" this stunning 2 seater GT with her classic propositions of long bonnet with steep raked windscreen the original coupe design was destined to be turned into a Spyder version. A total of 125 Ghibli Spyder\'s were commissioned (outsourced) over 5 yrs and Maserati lost money on each one so now aimed at the US market Maserati they used Johnston/Paul CoachBuilders & Conversions in Wilmington DE to convert the Ghibli Coupes into Spyder\'s with a total of 20 Spyder\'s being converted this example being 1 of the Spyder\'s for the North American market. This absolute perfectly restored iconic 60\'s super car with her matching numbers/engine/gearbox and period correct award winning "Verde Gemma" coachwork with her matching Senape Beige Leather cabin and factory "Borrani" Wire Wheels. This Ghibli Spyder has won every award possible in her short time being exhibited at various car concourse including the most prestigious of them all "Motorclassica" for the Southern Hemisphere where she one multiple awards/trophies including "Best Restoration" which was a massive achievement considering the competition that year, and after her restoration and winning everything she stored away till now.
The masterpiece created here from the craftmanship and thorough detail gone into restoring and rebuilding her to beyond perfection with parts flown in from around the world at no expense spared. The final result is proof as in order to be invited to Pebble Beach Auction you have to have the absolute "best in the world" example on offer and this 1969 Ghibli Spyder is just that. Complete with her original fully rebuilt Maserati 4.7L V8 DOHC with 4 Downdraft Webers producing 310BHP/228KW/393Nm mated to her matching number 5 Speed ZF gearbox the sound she makes is so epic every time is truly a sense of occasion now demanded globally. Named "Ghibli" after a hot dry desert wind this breath taking Ghibli Spyder was owned only by the very rich or movie stars and now to have the rare opportunity to acquire this masterpiece and add to your collection. Please note she is advertised currently overseas and with current exchange rates makes her extremely attractive please note the last example sold for US$950k few years ago and not to this level of restoration.
There is too much to mention here with all her restoration invoices/folders/photos/files/invoices/awards/trophies/heritage etc included with the sale to maintain and keep her value ever increasing on a global scale if retained in Australia. If you are truly wanting something very unique and very rare in the world of classic collectable 60\'s/70\'s sports car this beautiful and magnificent 1969 Maserati Ghilbi Spyder on the current global market is it, invited to Pebble Beach says it all. Hopefully we can keep her here in Australia forever.
We accept ALL \'\' CRYPTO-CURRENCY\'\' payments and have some of the best finance & insurance partners on board who are highly experienced to offer you or your company finance tailored packages from over 15 major lenders & insurance providers , Very comprehensive Extended Warranty Plans for up to 3 years including roadside assistance and Nationwide Delivery can be arranged.
We thank you for taking the time in viewing our very special Maserati Ghibli Spyder and if you would like to make a genuine inquiry please contact us at your earliest convenience to speak to one of our friendly staff. We are a family-owned and operated business and a VACC member specializing in classic/collectible/interesting cars with over 130 years of collective motor industry experience at the highest levels.
We would be honoured to assist and help you further or if there is something special you are looking for please just ask us we may have it coming!.
We Are..........Passion Driven.
We would be honoured to assist and help you further or if there is something special you are looking for please just ask us we may have it coming!.
We Are..........Passion Driven.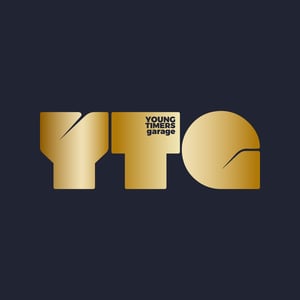 ---
YTG- Young Timers Garage Pty Ltd
Greenlink Business Estate Unit 14-16 Adriatic Way
86 Indian Drive
Keysborough
3173
Victoria
Australia

Contact Person
Kontaktperson
---