Lot sold
GBP 170 000 - 190 000
(listed)
Estimate
GBP 170 000 - 190 000
(listed)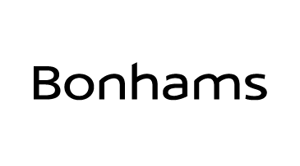 Location
Description
1936 Lagonda LG45 Sports Tourer
Coachwork by Lagonda
Registration no. CXT 392
Chassis no. 12087
Constructed in Staines under Lagonda's new owner Alan Good and his Technical Director W O Bentley, this LG45 tourer has the same 'DNA' as Fox & Nichols' Le Mans-winning team car of 1935. Indeed, '12087' incorporates many improvements from that winning car that had resulted directly from input by 'W O' and his Chief Engineer, Mr Willy Watson, who had joined Lagonda in August 1935. It is fitted with Meadows' robust 4½-litre six-cylinder overhead-valve engine (number 'LG45/215/S1'). Benefiting from much improvement by Messrs Bentley and Watson, this 'Sanction 1' unit has twin-plug ignition fired by two magnetos (Scintilla as primary and Vertex as supplementary) and twin SU HSV4 carburettors. The gearbox is a Meadows G9 with synchromesh on 3rd and 4th gears, fitted with a right-hand gear selector. Finished in dark grey with maroon interior, the open tourer coachwork was designed and produced in-house by Lagonda's Frank Feeley, considered by many to be the finest British designer of his day.
'12087' was delivered on 8th May 1936, and a copy of original build sheet comes with the car. Lagonda's customer was the dealership Kevill-Davies & March of Berkeley Street, London W1 for a Mr Malfatti. The factory service card records a road test dated 13th December 1937 showing a mileage of 28,440. It is assumed that this is when the Lagonda was acquired by Lord Cottenham, who then donated it to the newly established Police Driving School in Hutton, Lancashire.
Lord Cottenham's donation had resulted from a move to improve driving standards, initiated by the then Prime Minister Sir Stanley Baldwin, who had turned to racing driver and friend of Lord Cottenham, Sir Malcolm Campbell, for assistance with the project. Lord Cottenham purchased three Lagondas for allocation to the newly formed Police Driving Schools. This car is the only known survivor of those three. It was quickly recognised as being far too prestigious a vehicle to be used at 'PC' level, and it is rumoured that the Lagonda was commandeered by subsequent Chief Constables for their 'official duties'. One of the highlights of the Lagonda's 66 years with Lancashire Constabulary occurred in the late 1980s when it used at the Glasgow Police Tattoo to carry HRH Princess Anne (The Princess Royal) to and from the opening ceremony. Video footage of this event still exists.
For many decades, '12087' led a cosseted life in the care of the Lancashire Constabulary vehicle maintenance team. By the early 1980s, the cellulose paint had been all but polished to the primer undercoat, and it was decided that the engine would benefit from an overhaul. It is believed that the car had covered only some 90,000 miles by that time. The accompanying history file contains photographs and correspondence with the current owner from the Police mechanics who looked after the Lagonda from the 1960s until 2003. These same mechanics carried out the no-expense-spared two-year restoration, and the aforementioned correspondence shows that this car was much loved by the men whose responsibility it was to take care of it.
In 2003, Lancashire Constabulary sent the Lagonda to auction where it was purchased by its next owner, Mr Alan Lloyd, a knowledgeable collector of prestige motor cars and a long-time member of the Lagonda Club. He used the LG45 sparingly, favouring his Bentleys and Rolls-Royces, and laid it up around 2006/2007 in his warm, carpeted garage. Via a Lagonda Club introduction, the current owner acquired '12087' from Alan Lloyd in 2019 as a non-runner in need of re-commissioning.
During the current ownership, the Lagonda has been completely overhauled and returned to the magnificent condition in which it is today. A new high-quality hood, hood bag, and tonneau cover have been fitted also. We are advised by the vendor that the car starts 'on the button' and runs smoothly and quietly with excellent oil pressure; indeed, the owner is confident he could 'drive her to Moscow and back' without issue. He has used the Lagonda frequently and taken it on several long-distance outings including motorway driving (cruising comfortably at 60-70mph) and busy 'A' roads in traffic. It is said to behave impeccably on twisty 'B' roads, with perfect gear ratios for all driving conditions.
It is estimated that fewer than 40 examples of this car/body-type were produced, and as far as can be established (by one of the Lagonda Club's historians), only 21 remain today. This is an original, matching numbers car, and is presented as per the original build sheet. The only known modification is the adoption of Lucas P80 headlamps in place of the original Lucas P100s, it being considered that these slightly smaller headlamps are much better suited to this refined, four-seat sports tourer. A period Klaxon horn is fitted, supplementing the original twin Windtone horns, while the original trafficators are in full working order and operate in conjunction with new and tasteful Minicators, better suited to today's driving conditions.
An exceptional example with a fascinating history, this rare and desirable Lagonda LG45 Tourer is an important and much admired motor car, worthy of inclusion in any prestigious private collection.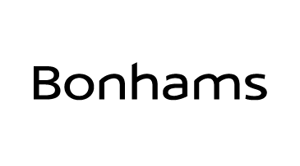 ---
Contact Person
Kontaktperson
First name
Bonhams Collectors' Car department
---