1957 Jaguar XK 140
The Netherlands, 29 November
Lot sold
EUR 79 000 - 89 000
(listed)
Estimate
EUR 79 000 - 89 000
(listed)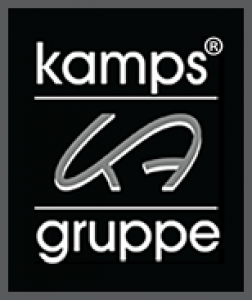 Location
Description
Please note: this car will be part of an auction at a location in Brummen, The Netherlands.
Jaguar XK 140 Special Equipment LHD in an exceptional overall original condition. This is a Jaguar XK 140 Special equipment which is built on April 18, 1956. Delivered on May 11, 1956 at the famous Jaguar dealership Charles Hornburg in Los Angeles USA. The special thing about this XK is that it only has had two owners from new. One of them claims to be the famous Mr. Roy Rogers, a famous actor and singer Whiteh his own TV-Show in America. The second and last owner named Mr. Robeson from Arden North Carolina bought the car directly from Mr. Rogers in 1958. This XK 140 has an extensive history. The 2nd owner had the car for more than 56 years in his possession and documented everything over the years. So there is for more than four decades of history available! Even the original toolkit and instruction booklets are available. As you would expect from a car Whiteh such an incredible history and original colour scheme: 'Cotswald blue' Whiteh a beautiful original red leather interior. Really unique! The body is very good, never restored but perfectly preserved through the years. No rust and perfect panel fittings. Technically completely up-to-date and in a very good running and working condition. Certified by Jaguar Heritage and equipped Whiteh its original and ''matching numbers'' engine Whiteh the rare C-type cylinder head ex-factory. Wire wheels, dual exhaust and twin fog lamps. A very special Xk 140 SE from 2nd owner Whiteh an incredibly rich history! Documentation is available. For a good impression of the car we recommend you to come to one of our viewing days.
This car will be auctioned on behalf of Gallery Aaldering by Classic Car Auctions. The price mentioned is the low estimate. Bidding starts at € 1.000,-. There will be 6 viewing days. The online auction will start on 16 November 2017 and will close on Wednesday 29 November 2017 from 20.30 hours. For more information and the other cars look on our website www.classiccar-auctions.com.
Location Brummen:
Mercuriusweg 41
6971 GV Brummen
The Netherlands
Viewing days / Kijkdagen:
Woensdag 15 november 2017 van 10:00 tot 16:00 uur
Donderdag 16 november 2017 van 10:00 tot 16:00 uur
Zaterdag 18 november 2017 van 10:00 tot 16:00 uur
Vrijdag 24 november 2017 van 10:00 tot 20:00 uur
Zaterdag 25 november 2017 van 10:00 tot 16:00 uur
Dinsdag 28 november 2017 van 10:00 tot 16:00 uur
—
Let op: het betreft een veilingauto op locatie in Brummen, Nederland.
In een exceptioneel originele conditie verkerende Jaguar XK 140 Special Equipment. Zo origineel als dit exemplaar komen wij ze maar zelden tegen en mag men een ware bijzonderheid noemen. Dit betreft een Jaguar XK 140 Special equipment welke op 18 april 1956 is gebouwd. Uitgeleverd op 11 mei 1956 aan het bekende Jaguar dealerschap Charles Hornburg in Los Angeles. Het bijzondere aan dit exemplaar is dat zij slechts twee eigenaren heeft gehad waarvan één naar eigenzeggen de bekende Mr. Roy Rogers was. Mr. Rogers was een bekende Acteur en zanger met een eigen TV-Show in Amerika. In 1958 kocht de tweede en tevens laatste eigenaar genaamd Mr. Robeson van Arden uit North Carolina de auto direct van Mr. Rogers. Deze bijzondere XK 140 kent een rijke en aantoonbare historie. De 2e eigenaar heeft de auto ruim 56 jaar in zijn bezit gehad en consequent alles heeft bijgehouden en met liefde onderhouden. Er is dan ook voor vier decennia aan historie beschikbaar! Zelfs de originele toolkit en instructie boekjes zijn aanwezig. Zoals u mag verwachten van een auto met dergelijke historie uitgevoerd in haar originele kleur 'cotswald blue' met een prachtig origineel Red lederen interieur. De auto beschikt over haar eerste en dus nog originele lederen interieur, werkelijk uniek!! De carrosserie is zeer goed, nooit gerestaureerd maar perfect geconserveerd door de jaren heen. Recentelijk technisch helemaal in orde gemaakt. De auto verkeert dat ook in een zeer goed rijdende en werkende conditie. Uiteraard gecertificeerd door Jaguar Heritage, voorzien van haar originele en dus ''matching numbers'' motor met de zeer bijzondere C-type cilinderkop af-fabriek. Uiteraard voorzien van spaakwielen, dubbel uitlaatsysteem en dubbele mistlampen. Een zéér bijzondere Xk 140 SE afkomstig van 2e eigenaar met een ongelofelijk rijke historie! Er is documentatie aanwezig. Om een goed beeld van de auto te krijgen adviseren wij u naar één van de kijkdagen te komen.
Deze auto wordt online geveild door Classic Car Auctions i.o.v. Gallery Aaldering. Het vermelde bedrag is de onderkant van de estimate. Bieden begint vanaf € 1.000,-. Er zijn 6 kijkdagen voor de Classic & Sports Cars veiling te Brummen. Op donderdag 16 november 2017 zal om 17.00 de online veiling van start gaan. Kijk voor meer informatie en alle overige auto's op onze website: www.classiccar-auctions.com. De veiling sluit op woensdag 29 november 2017 vanaf 20.30 uur.
Location Brummen:
Mercuriusweg 41
6971 GV Brummen
The Netherlands
—
Bitte beachten Sie: dass dies ein Auktionsauto in Brummen, Niederlande ist.
Dieser Jaguar XK 140 Special Equipment befindet sich in einem extrem originalen Zustand. Es ist wirklich sehr selten, dass wir ein Fahrzeug in so einem originalen Zustand haben. Ein Unikat! Das Fahrzeug wurde am 18. April 1956 hergestellt und am 11. Mai 1956 ausgeliefert an den bekannten Jaguar Vertragshändler Charles Homburg in Los Angeles. Der Jaguar hatte nur 2 Vorbesitzer und laut sagen war Mr. Roy Rogers den 1. Besitzer. Herr Rogers war ein berühmter Schauspieler und Sänger und hatte eine eigene Fernsehshow. Das Auto wurde in 1958 von Herrn Rogers verkauft an den 2. Besitzer Herr Robeson van Arden aus North Carolina. Dieses besonderes Fahrzeug hat eine sehr interessante und nachweisbare Historie mit mehr als 4 Jahrzehnten Dokumentation! Auch das originale Bordwerkzeug und Bedienungsanleitungen sind selbstverständlich vorhanden. Der Jaguar hat seine originale Farbe "Cotswald Blue" und das erste und also originales und wunderschönes Interieur aus rotem Leder. Einzigartig! Die sehr gute Karosserie wurde immer gehegt und gepflegt und deswegen nie restauriert. Die Technik wurde vor kurzem komplett überholt und das Fahrzeug fährt und funktioniert dementsprechend einwandfrei. Selbstverständlich wurde der Jaguar von Jaguar Heritage zertifiziert! Das Auto hat den originalen Motor "Matching Numbers" und den C-Type Zylinderkopf ab Werk (SE-Variante), die schöne Speichenfelgen, die doppelte Auspuffanlage und doppelte Nebelscheinwerfer. Ein sehr besonderer XK 140 SE aus 2. Hand mit einer fantastischen Historie! Dokumentation ist verfügbar. Für einen guten eindruck von das Auto empfehlen wir Ihnen zu einen unserer Besichtigungstage zu kommen.
Dieses Auto wird online versteigert im auftrag von Gallery Aaldering durch Classic Car Auctions. Gebote beginnen bei € 1.000, -. Es gibt 6 Beobachtungstage für die Classic & Sports Cars Auktion in Brummen. Am Donnerstag 16 November 2017 startet die Online-Auktion um 17.00 Uhr. Weitere Informationen und alle anderen Fahrzeuge finden Sie auf unserer Website: www.classiccar-auctions.com. Die Auktion endet am Mittwoch 29 November 2017 ab 20.30 Uhr.
Standort Brummen:
Mercuriusweg 41
6971 GV Brummen
The Netherlands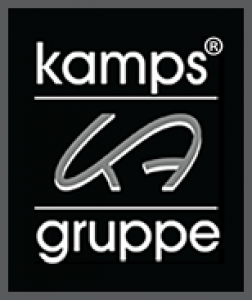 ---
---