1988 Jaguar XJS
XJ-SC V12 High Efficiency 295 Hp - 1 of 3860Units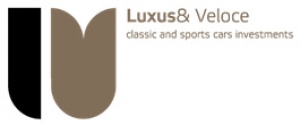 Location

Performance

295 PS / 217 kW / 291 BHP
Description
"The eighties were dark years when it came to convertibles. American legislation became so strict that it was hardly possible to homologate open cars. At the beginning of the 1980s, the Mercedes SL, the Triumph TR7 and the Fiat Europa Spider were the last open cars on the market. So Jaguar went the way VW was already taking with the Golf and brought the \\\\\\\"Targa\\\\\\\" XJ-S onto the market. A highly practical and attractive car, but one that was overshadowed for many years by its successor, the convertible. Today the Targa , is much appreciated because of its superior driving behaviour compared to the rather unstable convertible. Furthermore, this is one of the rarer Jaguars that have been produced in modern times.
From 1985 to 1988 estimated production of 3860Units!!
The Jaguar XJ-SC V12 must be largest two-seater car ever conceived and it certainly was the fastest 'automatic' car of the 1980s with a top speed of 250 km/h! The Jaguar XJ-SC offers a lot of luggage space behind the seats and in the boot for longer week (end) trips"
Our car:
1988 Jaguar XJ-SC V12 High Efficiency 295 Hp
European Version – Deliverd new in Portugal!
2 Owners from New
53.200Kms
All the Books /Tools/Jacket/Targa Top Bag
Km´s History (Service History and Road inspections -TuV/MoT )
Accident Free
Exterior:
Perfect Paint with very deep gloss.
Perfect Panel Gaps
Perfect Chrome
Original factory glass.
Accident and Rust free.
Still preserves factory welding points and assembly marks
Weather rubbers in perfect condition
Targa Top like new!
Interior:
100% Original – all working properly.
Period Correct TWR Steering wheel
Leather seats virtually without use signs.
Board Computer- works properly.
Mechanics:
The Car drives perfectly
Very well-tuned engine and extremely smooth - pulls incredible strong
Smooth and perfect Gearbox
Brakes are perfect with very good feeling as is the suspension.
This car perform a highly pleasant driving experience.
Detailed Photos:
http://www.luxuseveloce.com/index2.php?pagina=lista_carros&categoria=12&produto=92&lang=uk
Video:
https://www.youtube.com/watch?v=nP7KHzW90jw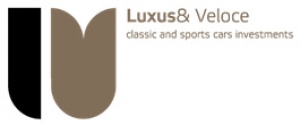 ---
Rua dos Bombeiros Voluntarios Nº210
3720
3720-216 Oliveira de Azemeis
Portugal

Contact Person
Kontaktperson
---