Lot sold
GBP 100 000 - 150 000
(listed)
Estimate
GBP 100 000 - 150 000
(listed)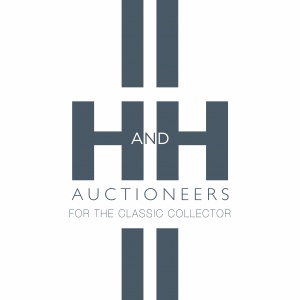 Location
Description
- One registered keeper from new and 1,733 recorded miles!
- Last taxed for road use forty years ago
- Treated to much recommissioning / restoration work by marque specialist Alan Collins of Maldon (2000-2009)
- Never fitted with a stereo (blanking plate, speaker grilles and aerial bung remain in situ)
- Retains its original 'matching numbers' engine and manual gearbox
- The lowest mileage E-Type in the world?
From its launch at the March 1963 Geneva Salon right through to the end of production in June 1974, Jaguar's E-Type remained among the world's most desirable cars. Able to inspire passion and devotion like few other machines, it is highly unusual - but not unprecedented - to come across examples which have had a sole registered keeper from new. However, what makes this one truly exceptional is its odometer reading of just 1,733 miles! A figure which George Adamek, who disposed of the car on behalf of the late Peter Ashcroft's family, has repeatedly stated is correct. Mr Adamek went as far as adding his details to the new keeper supplement of its V5C Registration Document but was persuaded not to send it off at the eleventh hour!
According to its accompanying Jaguar Heritage Trust Production Record Trace Certificate, chassis 1R35256 was manufactured as a right-hand drive Series 2 4.2 litre 2+2 Coupe on 15th April 1969 and dispatched from the factory fifteen days later. Finished in Regency Red with Beige leather upholstery, the E-Type was supplied new via G. Blizzard Motors of Chorley Wood to the late Mr Ashcroft's company Wellfair Contractors. Road registered as 'KAR 66G' by Hertfordshire County Council on 9th May 1969, the Jaguar accompanied its owner as he moved to first Rainham and then Clacton-on-Sea in Essex.
Despite last taxing the E-Type for road use in 1977, Mr Ashcroft commissioned marque specialist Alan Collins of Maldon to recommission / refurbish it some twenty-four years later. Understood to have been a deeply eccentric individual, Mr Ashcroft made such erratic stage payments that work on 'KAR 66G' was not completed until 2009. Passing its last MOT test on April 30th that year, the Jaguar has covered a mere five miles since then. Apparently, Mr Collins recalls his former customer switching from a full-blown rant to a request to service his everyday car almost within the same sentence and thus being as likely to threaten mischief as offer praise.
A handwritten summary on file suggests Mr Ashcroft spent £26,345.61 with Mr Collins (which included brand new wire wheels and tyres) before laying the car up once more. Jaguar made a scant 1,041 Series 2 4.2 litre 2+2 Coupes to right-hand drive specification out of which 'KAR 66G' must surely be the lowest mileage example? We have not encountered another E-Type of any Series that can lay claim to such a low odometer reading. Sadly, Mr Ashcroft's motives for buying 'KAR 66G' remain a mystery. Nor do we know why he specified manual transmission or never seemingly installed a stereo (the associated blanking plate and aerial rubber bung are still in situ).
This is almost certainly the only single registered keeper, 1,733 recorded mile E-Type that we will ever have the opportunity of offering for sale. An unrepeatable opportunity.
PLEASE NOTE: All estimates are subject to a buyer's premium of 15% incl. VAT (@ 20%)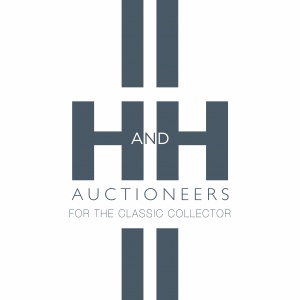 ---
The Motor House
Lyncastle Road
Warrington
Cheshire
WA4 4SN
United Kingdom
---