1963 Jaguar E-Type SI
Serie I 3.8 Ltr. Roadster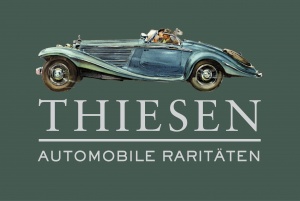 Location
Description
- "Matching Numbers"
- Umfangreich restauriert
- Heritage Certificate
Ausstattung:
Vollsynchronisiertes 4-Gang Schaltgetriebe (orig. "Moss-Box" zusätzlich vorhanden), Petronix Zündanlage, Edelstahl-Auspuffanlage, Chromspeichenräder, Schalensitze, originales Handbuch und Werkzeug
Beschreibung:
Zwischen 1961 und 1964 produzierte Jaguar insgesamt 6.886 linksgelenkte E-Typ Roadster der Serie 1 mit dem 3,8- Liter Motor.
Der hier vorgestellte Jaguar E-Type wurde am 11. Oktober 1963 über Jaguar Cars New York an seinen Erstbesitzer in Kalifornien ausgeliefert.
Das Fahrzeug wurde vor einigen Jahren sehr umfangreich gemäß den originalen Auslieferungsspezifikationen restauriert: sowohl die Farbkombination als auch der Motor mitsamt Zylinderkopf entsprechen denen bei Werksauslieferung, wie das vorliegende Jaguar Heritage Zertifikat bestätigt.
Dieser seltene 3,8-Liter Roadster befindet sich in sehr attraktivem Zustand und fährt sich entsprechend!
---
- "Matching numbers"
- Extensively restored
- Heritage certificate
Description:
Between 1961 and 1964 Jaguar produced 6,886 LHD E-Type Roadster of the 1st Series with 3.8 l engine.
This E-Type was delivered new by Jaguar Cars of New York on 11th of October 1963 to its first owner in California, where it spent most of its life.
The car was fully restored some years ago according to its original delivery specification. That applies for example to the color combination that is the same as when the car left the factory in 1963 - or the original engine incl. cylinder head that are still in the car. A Jaguar Heritage Certificate is available.
This rare 3.8 l Roadster is a very attractive example and tremendous fun to drive.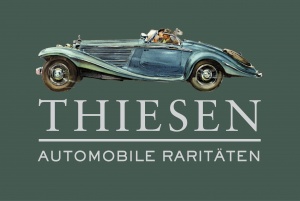 ---
---