Lot sold
GBP 30 000 - 40 000
(listed)
Estimate
GBP 30 000 - 40 000
(listed)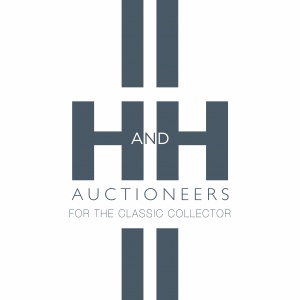 Location
Description
- An early matching numbers example acquired by the current owner in around 1978 as a running car but in need of restoration
- The engineer vendor stripped the car in the mid 1980's and carried out significant restorative works to the body and mechanicals
- The construction of racing and aerobatic aircraft restricted the E-Types rejuvenation and it has remained in a barn loft since 1990
The green registration book that accompanies this early right-hand-drive E-Type 3.8 Coupe shows that it was acquired by Venture Garage of Holbrook, Derbyshire, in March 1969. The current proprietor of the garage informed us that his father, Tom Bacon, was quite well known in the local area for driving around in this E-Type. Clearly an enthusiast, Mr Bacon owned five V12 versions when he passed away in around 2005.
Original paint on the door and bonnet hinges lead us to believe that the car was originally finished in Opalescent Silver Blue, and after sporting a red hue for a while the car was navy blue when Mr Bacon sold it at an unknown date to a Mr J A Dyson. Our vendor purchased the car in around 1978 from Mr Dyson (the accompanying sales invoice is undated), and at that time the car was able to be driven but in need of restoration.
In around 1983 our engineer vendor commenced restorative works and got as far as stripping, rejuvenating, and reassembling the original matching-numbers engine, as well as the gearbox and rear axle. After stripping the paint from the body he braced it with tubes and installed new floor sections (including the boot floor) that had been purchased from Martin Robey. A hobby of constructing racing and aerobatic aircraft eventually turned into a business and opportunities to work on the E-Type became scarce. Since a house move in 1990 the car has remained in the loft of his barn and only returned to ground level in early 2017 (using a borrowed crane) in preparation for its sale.
We are delighted to offer this early example at our IWM Duxford venue as appropriately, two airplanes that the vendor constructed are stored at this famous Museum. This car represents an exciting opportunity for someone to restore an early E-Type FHC to their own exacting standards, something our vendor would loved to have done but never seemed to have the time.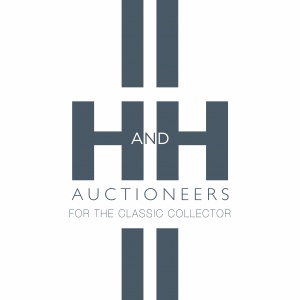 ---
The Motor House
Lyncastle Road
Warrington
Cheshire
WA4 4SN
United Kingdom
---