1947 Ford Super Deluxe
- Karate Kid - Ford Museum piece -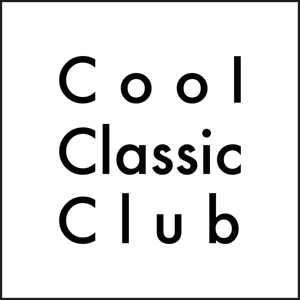 Location
Description
German below
---
The legendary powerhouse, the 1947 Ford Super DeLuxe Convertible!
The Ford V8 Super Deluxe, known for its mighty Flathead 8 cylinder engine that Bigfoot would probably envy. This also meant that it was in high demand by the local sheriff. Owning a Super Deluxe was like having a personal magnet for traffic tickets. As if the police could not resist the temptation to pull over anyone driving this beast to take a closer look at her.
Get in and be enchanted by the craftsmanship and details that characterize this car. The beautifully designed body features subtle changes that refine the previous year's model. The distinctive grille is sharper than the mind of a Texas cowboy. With red accents and the two small lights above the grill have been replaced by large headlights, where the parking lights are placed below. The whole thing exudes American class from the brutal 1950s!
Our specimen features a unique Motor-Lift Top system. With a simple push of a button, the convertible roof opens or closes effortlessly, allowing onlookers to enjoy the driver with yellow/blond dyed hair and a wide smile. The powerful V8 engine lets out its sound and draws attention where it belongs.
This stunning classic was produced in limited numbers at the time of which 12,033 were ever made. Each one is a true American work of art on wheels. This example is very special indeed, The car comes from the Ford Museum in Hillegom. A fantastic feature are the two hand-operated spotlights. These can nicely disorient the Texas cowboy.
The car is finished by Ford called Maize Yellow, with contrasting brown cloth and vinyl upholstery and a fawn convertible roof.
Seize this rare opportunity to own a piece of movie history, as the 1947 Ford Super DeLuxe Convertible played an iconic role in the movie "The Karate Kid." Ralph Macchio, the star of the film, owns this beautiful car to this day, a great opportunity to also be part of this rich Hollywood tapestry.
Want a unique addition to the collection, or want to realize the American Dream? We are at your service!
---
German
Das legendäre Kraftpaket, der Ford Super DeLuxe Convertible von 1947!
Der Ford V8 Super Deluxe, bekannt für seinen mächtigen Flathead-8-Zylinder-Motor, um den ihn Bigfoot wahrscheinlich beneiden würde. Das bedeutete auch, dass er bei den örtlichen Sheriffs sehr gefragt war. Einen Super Deluxe zu besitzen, war wie ein persönlicher Magnet für Strafzettel. Als ob die Polizei der Versuchung nicht widerstehen könnte, jeden anzuhalten, der dieses Biest fuhr, um es sich genauer anzuschauen.
Steigen Sie ein und lassen Sie sich von der Handwerkskunst und den Details, die dieses Auto auszeichnen, verzaubern.
Die wunderschön gestaltete Karosserie weist subtile Änderungen auf, die das Vorjahresmodell verfeinern. Der markante Kühlergrill ist schärfer als der Verstand eines texanischen Cowboys. Mit roten Akzenten und die beiden kleinen Lichter oberhalb des Kühlergrills wurden durch große Scheinwerfer ersetzt, unter denen sich das Standlicht befindet. Das Ganze verströmt amerikanische Klasse aus den brutalen 1950er Jahren!
Unser Exemplar verfügt über ein einzigartiges Motor-Lift-Top-System. Mit einem einfachen Knopfdruck öffnet oder schließt sich das Cabrio-Dach mühelos, so dass die Zuschauer den Fahrer mit gelb/blond gefärbtem Haar und einem breiten Lächeln genießen können. Der kraftvolle V8-Motor lässt seinen Sound erklingen und zieht die Aufmerksamkeit auf sich.
Dieser atemberaubende Klassiker wurde seinerzeit in einer begrenzten Stückzahl von 12.033 Exemplaren hergestellt. Jedes Exemplar ist ein wahres amerikanisches Kunstwerk auf Rädern. Dieses Exemplar ist in der Tat etwas ganz Besonderes. Der Wagen stammt aus dem Ford Museum in Hillegom. Eine fantastische Besonderheit sind die beiden handbetriebenen Scheinwerfer. Diese können den texanischen Cowboy ganz schön verwirren.
Der Wagen ist von Ford in Maisgelb lackiert, mit kontrastierenden braunen Stoff- und Vinylpolstern und einem rehbraunen Cabriodach.
Nutzen Sie diese seltene Gelegenheit, ein Stück Filmgeschichte zu besitzen, denn der Ford Super DeLuxe Convertible von 1947 spielte eine ikonische Rolle in dem Film "The Karate Kid". Ralph Macchio, der Star des Films, besitzt dieses schöne Auto noch heute - eine großartige Gelegenheit, ebenfalls Teil dieses reichen Hollywood-Gemäldes zu werden.
Möchten Sie eine einzigartige Ergänzung zu Ihrer Sammlung, oder wollen Sie den amerikanischen Traum verwirklichen? Wir sind für Sie da!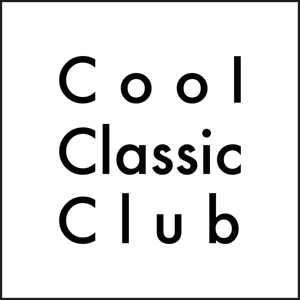 ---

Contact Person
Kontaktperson
---