Lot sold
GBP 40 000 - 45 000
(listed)
Estimate
GBP 40 000 - 45 000
(listed)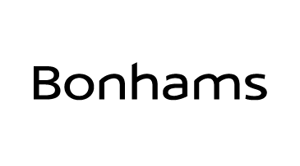 Location
Description
The 1989 Uniroyal Tyres Production Saloon Car Championship and Willhire 25-Hour winning
1988 Ford Sapphire RS Cosworth Competition Saloon
Registration no. E488 CHK
Chassis no. WFOFXXGBBFHM36563
Ford Motorsport commissioned Roger Dowson to prepare this Sapphire RS Cosworth to contest the 1989 Uniroyal Tyres Production Saloon Championship for Mark Hales. One of the championship's key rounds was the annual Willhire 24-hour race, which for 1989 was extended to 25 hours in celebration of the anniversary of Roger Williams' company. For the event Mark was partnered by former Formula 1 driver for ATS and Tyrell, and subsequent FIA World Truck Racing Champion, Slim Borgudd. After battling head to head for 23 of the 25 hours with Keith Odor and Barrie Williams in a Castrol Syntron X Sierra, the Sapphire secured the win of what, at the time, was the longest closed circuit race in the world. The overall championship honours for the 1989 season were also claimed by Mark and this Sapphire.
The car was retained for a short period by Firestone for promotional work before being sold to Alex Sidwell in 1992 (receipt on file), who then raced mostly on the continent up until 2004. During this period the car had to be upgraded from the original bolt-in alloy roll-cage to international FIA specification. The YB 200 engine was rebuilt by specialists Julian Godfrey Engineering using an ex-WRC cylinder head with RS500 manifold and green injectors. Running a Pectel T6 ECU, the engine produces 460bhp. The gearbox benefits from a recent rebuild by Competition Transmission Services and the car is described by the private vendor as in good condition throughout, having never suffered any accident damage. Other noteworthy features include AP six-pot brake callipers; Quantum adjustable coil-over front dampers; Leda rear dampers; GpA adjustable front anti-roll bar: and Rose-jointed track control arms and compression struts. Receipts and the engine build sheet are on file.
The car passed to the current owner in 2010, joining a varied private collection, and has been used only sparingly, including at Cholmondeley in 2012. Prior to Bonhams' forthcoming sale the Cosworth was fully inspected by Revival Motorsport of Cambridge, confirming that this historic machine is ready to compete. A potentially front-running competitor at a variety of historic motor sports events, the car is offered with a spare set of wheels; an original fuelling churn complete with stand; and a very comprehensive history file of period pictures and memorabilia.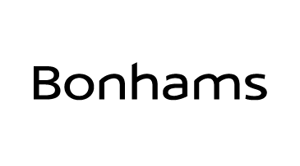 ---
Contact Person
Kontaktperson
First name
Bonhams Collectors' Car department
---