1970 Ford Mustang
Shelby GT 350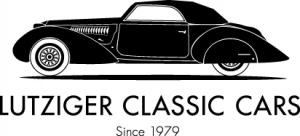 Location

Performance

290 PS / 214 kW / 287 BHP
Description
Ford Mustang Shelby GT 350
First Registration 1970, Ford Mustang Shelby GT 350 Fastback
Factory Special Paint "Competition-Red" Ford #1730-A (appears like Orange)
V8 351cui (5616ccm) with 290 PS
"Hurst" 4-Speed Close Ratio Manual Transmission
Factory order list according to "Marti-Report":
- Traction-Lok Differential
- "Power Disc" Front Brakes
- Power Steering
- Tinted Glasses
- Warning Lights
- Ford AM-Radio
- Tachometer and Trip Odometer
- Hi-Back Bucket Sport Seats
- Deluxe Belts
Swiss Road Registration with "Veteran" entry
This Shelby GT 350 in its special "Competition-Red" paint, which is visually a striking orange, was ordered only 48 times as a 1970 model year and produced at the "Dearborn" plant. Of these 48 examples, only 31 vehicles were equipped with this interior. In total only 375 Mustang Shelby cars were delivered in 1970, because the production was stopped afterwards. (Data according to "Marti-Report")
The Ford Mustang Shelby is very different from the regular Ford Mustang. With its wings, bonnet and boot lid made of fibreglass, it exceeds the normal Mustang by eight centimetres. The bonnet features five vents in the "NACA" design as a clear recognition feature and the front is framed with a wide chrome strip. Further scoops are located in the rear wing below the C-pillar with the Cobra emblem. At the rear, the tail lights were taken from the Ford Thunderbird and the tailpipes of the exhaust end centrally in rectangular exhaust baffles. Various trim strips and Shelby Cobra emblems mark this Mustang as a breathtaking Shelby GT 350.
This Shelby GT 350 is in stunning collector condition and is a very rare sight. The vehicle was completely restored about 18 years ago and again extensively mechanically refurbished in 2018. The original carburettor system is of course included. A fascinating muscle car that won't leave you dry eyes and will make your heart beat faster!
Please, check our website www.lutziger-classiccars.ch for more detailed pictures.
GERMAN LANGUAGE:
Ford Mustang Shelby GT 350
Jahrgang 1970, Ford Mustang Shelby GT 350 Fastback
Speziallack "Competition-Red" Ford #1730-A (optisch wie Orange)
V8 351cui (5616ccm) mit 290 PS
"Hurst" 4-Gang Handschaltung "Close Ratio"
Ausstattung gemäss "Marti-Report":
- Traction-Lok Differenzial
- "Power Disc" Scheibenbremsen vorne
- Servolenkung
- Getönte Scheiben
- Zusatzscheinwerfer
- Ford AM-Radio
- Tacho mit Tripmeter
- Sportsitze "Hi-Back Bucket Seats"
- Sicherheitsgurte
Schweizer Strassenzulassung mit Veteraneneintrag
Dieser Shelby GT 350 in der Speziallackierung "Competition-Red", was optisch ein auffälliges Orange ist, wurde als Modelljahr 1970 lediglich 48 mal bestellt und im Werk "Dearborn" produziert. Von diesen 48 Exemplaren wurden zudem nur 31 Fahrzeuge mit dieser Innenausstattung kombiniert. Gesamthaft wurden 1970 nur noch 375 Fahrzeuge des Mustang Shelby ausgeliefert, weil die Produktion anschliessend eingestellt wurde. (Angaben gemäss "Marti-Report")
Der Ford Mustang Shelby unterscheidet sich wesentlich vom regulären Ford Mustang. Mit seinen Kotflügeln, Motorhaube und Heckdeckel aus Fiberglas überragt er den normalen Mustang um acht Zentimeter. Die Motorhaube trägt als deutliches Erkennungsmerkmal fünf Öffnungen im "NACA-Design" und die Front wird mit einer breiten Chromleiste umrahmt. Weitere Hutzen befinden sich im hinteren Kotflügel unterhalb der C-Säule mit dem Cobra-Emblem. Am Heck wurden die Heckleuchten vom Ford Thunderbird übernommen und die Endrohre der Auspuffanlage enden mittig in rechteckigen Auspuffblenden. Diverse Zierstreifen und Shelby-Cobra Embleme kennzeichnen diesen Mustang als atemberaubenden Shelby GT 350.
Dieser Shelby GT 350 ist einem bestaunenswerten Sammlerzustand und ist eine sehr rare Erscheinung. Vor etwa 18 Jahren wurde das Fahrzeug komplett restauriert und 2018 nochmals mechanisch umfangreich aufbereitet. Die originale Vergaseranlage wird selbstverständlich mitgeliefert. Ein betörendes Muscle-Car, bei dem kein Auge trocken bleibt und jedem die Herzfrequenz höher schlagen lässt!
Irrtümer, Fehler und Zwischenverkauf vorbehalten.
Weitere, detaillierte Bilder von diesem Ford Mustang Shelby GT 350, finden Sie auf unserer Homepage www.lutziger-classiccars.ch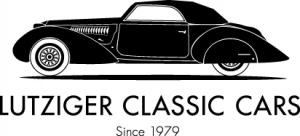 ---

---