1968 Fiat Dino
2000 Coupé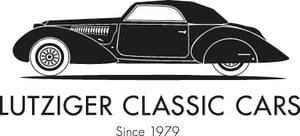 Location

Performance

160 PS / 118 kW / 158 BHP
Description
Fiat Dino 2000 Coupé
First registration 02.1968
Swiss delivery
Swiss road registration with veteran entry
This beautiful Fiat Dino 2000 Coupé was delivered in Switzerland and is veteran-approved. It has always been well maintained and serviced regularly. Recently the carburetor and the water pump were revised. Many documents like original manuals, spare parts catalogs and invoices are present. The car is in very nice and top maintained condition.
The Fiat Dino is a sports car that was introduced in the spring of 1966 by Fiat on the occasion of the one hundredth birthday of the company founder Giovanni Agnelli. First appeared the convertible called Spider, which was followed in the spring of 1967 by the coupe, designed by Bertone.
Dino is short for Alfredino and was the nickname of Enzo Ferrari's son. Legend has it that Alfredo Ferrari, on his deathbed in 1956, whispered the data for the V6 engine into the ear of Vittorio Jano, a proven and experienced racing engine designer employed by Ferrari. Jano is then said to have designed this engine according to Alfredino's specifications. The Dino engine was used in Formula 2 and also in other competitions.
For homologation, production of at least 500 units was required. Since Ferrari was not in a position to produce such a number, Fiat took over this task.
Incidentally, Fiat then also supplied the engines to Ferrari for the Dino 206 and Dino 246 GT.
Errors, mistakes and prior sale reserved.
More, detailed pictures of this Fiat Dino 2000 Coupé can be found on our homepage www.lutziger-classiccars.com.
GERMAN:
Fiat Dino 2000 Coupé
Erstzulassung 02.1968
Schweizer Auslieferung
Schweizer Strassenzulassung mit Veteraneneintrag
Dieses wunderschöne Fiat Dino 2000 Coupé wurde in der Schweiz ausgeliefert und ist Veteranengeprüft. Es wurde immer gehegt und gepflegt und regelmässig gewartet. Jüngst wurden der Vergaser und die Wasserpumpe revidiert. Viele Unterlagen wie originale Bedienungsanleitungen, Ersatzteilkataloge und Rechnungen vorhanden. Das Auto befindet sich in sehr schönem und top gepflegten Zustand.
Der Fiat Dino ist ein Sportwagen, der im Frühjahr 1966 von Fiat anlässlich des einhundertsten Geburtstages des Firmengründers Giovanni Agnelli vorgestellt wurde. Zunächst erschien das Spider genannte Cabriolet, dem im Frühjahr 1967 das von Bertone entworfene Coupé folgte.
Dino ist die Kurzform von Alfredino und war der Rufname von Enzo Ferraris Sohn. Die Legende will es, dass Alfredo Ferrari auf dem Totenbett 1956 dem bei Ferrari beschäftigten Vittorio Jano, einem bewährten und erfahrenen Rennmotorenkonstrukteur, die Daten für den V6-Motor ins Ohr geflüstert haben soll. Jano soll dann nach den Vorgaben Alfredinos dieses Triebwerk konstruiert haben. Der Dino-Motor wurde in der Formel 2 und auch in anderen Wettbewerben eingesetzt.
Zur Homologation war eine Produktion von mindestens 500 Einheiten erforderlich. Da Ferrari nicht in der Lage war, eine solche Stückzahl herzustellen, übernahm Fiat diese Aufgabe.
Fiat lieferte die Motoren dann übrigens auch an Ferrari für den Dino 206 und Dino 246 GT.
Irrtümer, Fehler und Zwischenverkauf vorbehalten.
Weitere, detaillierte Bilder von diesem Fiat Dino 2000 Coupé finden Sie auf unserer Homepage www.lutziger-classiccars.com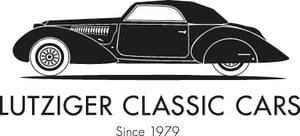 ---

---