This listing is no longer available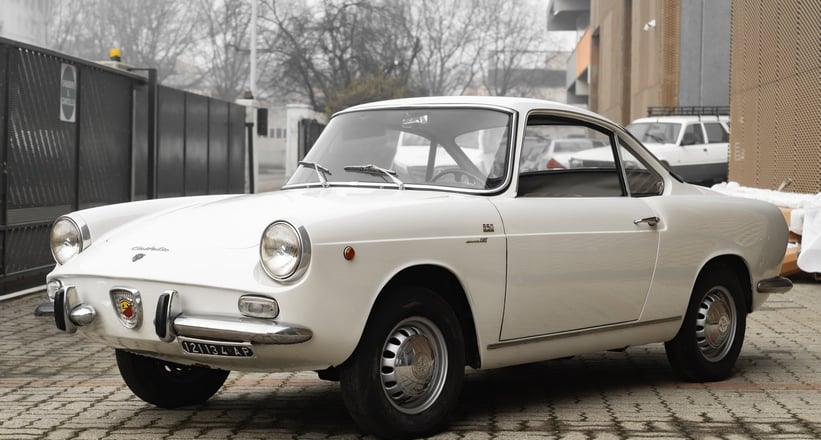 Location
Description
This coupé was born in 1965 from the desire of Carlo Abarth to combine the sporty 750 and 850 GT, with Zagato bodywork, with a less exasperated and more road-oriented model.
Despite its tiny size, the Fiat Abarth 850 Cisitalia has grown-up charm. It is a decidedly attractive car, dressed in Michelotti's elegant style, but also capable of developing
remarkable performance, in relation to the segment to which it belongs.
The beating heart of the Abarth 850 Cisitalia is an 847 in-line 4-cylinder engine developing a maximum power of 55 horsepower, a value more than enough to give the model a good performance verve, thanks to its low weight.
The quality of the set-up is remarkable, with quality materials, the presence of which justified a higher than average list price.
Our Fiat Abarth 850 Cisitalia
- Italian car with regular papers
- Original AP black plate
- Frame 1125988
- Car in good body condition
- Interior in good general condition
- Restored seats and door panels
- Original working instrumentation
- Exhausts in good condition
- Engine subjected to periodic maintenance and in good efficiency
- Spare wheel supplied
Today it is possible to view the car online, by booking a call with one of our sale operators, via Skype, Zoom, WhatsApp and Google Meet platforms.
!