Lot sold
EUR 35 000 - 45 000
(listed)
Estimate
EUR 35 000 - 45 000
(listed)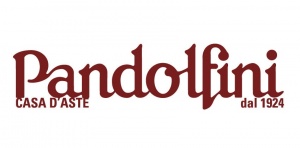 Pandolfini Casa D'Aste Srl
Location
Description
FIAT 1500 SPIDER (1960)
CHASSIS N. 006414
ENGINE: IN LINE 4 CYLINDER
DISPLACEMENT: 1491 CM3
POWER: 80 CV
BODY STYLE: SPIDER
The 1500 Spider is part of a wonderful story in which our top national car manufacturer played a starring role on the small but growing market of affordable sports vehicles.
Starting with the 1100 TV Spider version in 1955, moving on to the 1200 Trasformabile produced in 1958 and 1959, the first Fiat Spiders were not a great success. Possibly because they were too ornate, with American-style details and mechanics that were not very generous, or perhaps because the 'economic boom' had not yet started and the clientele had to deal with the problem of paying for their 500s and 600s and could not, therefore, think about getting a frivolous model like the Spider. Plus Fiat had some very fierce competitors in these market segments.
In order to try and partly get around this situation, in 1959 the Turin-based company purchased the production licence for a brilliant twin-cam engine by OSCA, the company founded by the Maserati brothers after they had sold their factory of the same name. This engine was broadly revised by Fiat engineers in order to adapt it for road use, for example by replacing the dry sump lubrication with a more traditional wet sump, and eliminating the magneto ignition. Notwithstanding this it remained a very generous engine, with 80 horsepower, equal to 53 horsepower/litre, compared to the 35 of the 500, the 38 of the 600 and the 41 of the 1100 D.
The result of this work was installed inside a very elegant Spider designed by Pinin Farina which removed the excessive frills from the bodywork of the 1200 and proposed a cleaner, more elegant vehicle, in its own inimitable tradition.
The 1500 Spider version with a single carburettor – like the splendid vehicle offered for auction today - was produced in 1959 and 1960 and was replaced by a more powerful version, the 1500 S with two carburettors and 90 horsepower, produced between 1969 and 1962. The final version of this line was the 1600 S produced from 1963-1966... later Fiat would occupy this niche with the 124 Spider, a vehicle which enjoyed planetary success.
The 1500 Spider presented here has just been fully restored by a specialist workshop that reconditioned every part, bringing the car to almost new condition. It represents a valid alternative to the most prevalent Milanese Spiders and features high lineage excellent performing mechanics. We are certain that it represents a fantastic occasion for anyone wishing to own a practical Italian Spider, with an important history, without having to make a large investment.
The vehicle is in excellent mechanical condition but, for safety reasons, we advise the purchaser to have it checked over and to replace the fluids, filters and perishable elements.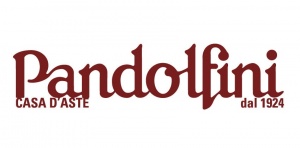 ---
Pandolfini Casa D'Aste Srl
Ramirez-Montalvo Palace
Borgo degli Albizi, 26
Italy

Contact Person
Kontaktperson
---