This listing is no longer available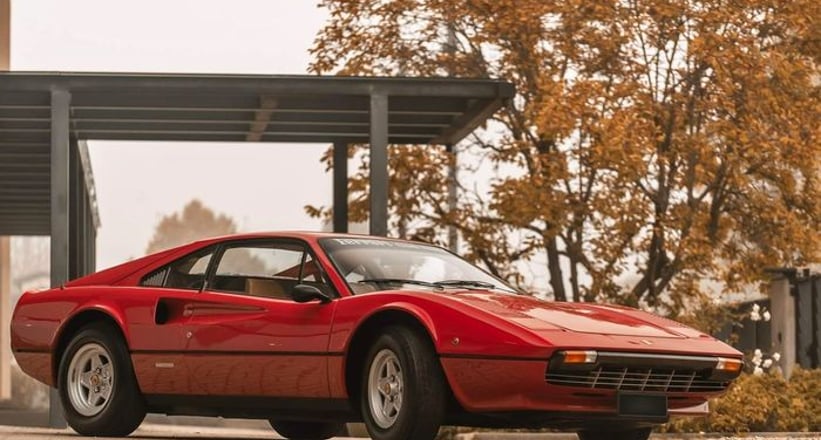 Location
Description
Launched at the 1975 Paris Motor Show at the height of the oil crisis, the stunning 308 GTB - Ferrari's second V8-powered road car - marked a much-appreciated return to Pininfarina styling after the Dino 308 GT4 designed by Bertone. Branded as a real Ferrari, no longer as a Dino, the new model changed little mechanically from its predecessor.
The dry-sump lubricated 3.0-litre engine, derived from the Scuderia's Formula 1 experience; it was fed by four carburettors and developed 255 horsepower, enough to propel the 308 GTB's 1090 kg to over 250 km/h, which was a supersonic speed at the time!
It was initially produced with dry sump lubrication and fibreglass bodywork until April 1977, when the 308 GTB built by Scaglietti switched to steel bodywork.
The 308 GTB was a worldwide sales success and remained in production for 15 years.
This Ferrari 308 GTB has original registration certificate and original black registration plate (MI, Milan).
Interior colour: beige leather/red carpet.
8 cylinders.
There is also a technical report, a historical report and a supplementary title certificate.
Valid inspection.
No accidents.
National and international shipping, home delivery option available within Italy and abroad.
For non-Italian buyers: there are some additional costs (€250) for the mandatory inspection, as required by law since 01/01/2020, and for the deregistration of the Italian number plates.
Any extra costs shall be borne by the buyer.
The car is located in Reggio Emilia and can be viewed by appointment via Catawiki.This Classic Car is for sale on Catawiki. To have more information or to place a bid click on the "BID NOW" button.