1965 BMW Prototype
Hurrican Prototype - One of One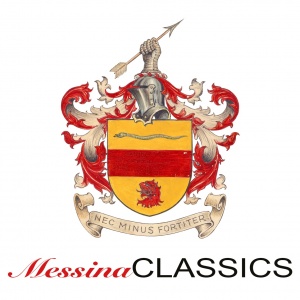 Location
Description
1965 – BMW Hurrican Prototype - One of One
ENGLISH / ENGLISCH
Description:
The 22-year-old Swiss Max Seelaus developed this prototype with his fellow students at the Palatinate Master School of Craftsmen in Kaiserslautern in 1965.
BMW showed great interest in Seelaus´s project. BMW Technical director Helmut Werner Bönsch provided the chassis and drive unit of a BMW 1800. Other parts for this prototype come from the Ferrari 250 LM, Porsche 911, Jaguar E-Type, Jaguar XJ6, Volvo 122, Fiat 850 Spider, Opel Manta.
The car should be presented unpainted to show off the perfection of their skills as a coachbuilder as a thesis. The self-supporting body consists out of a tubular steel skeleton that is covered with sheet steel. Doors, fenders, and bonnet were formed from aluminum sheets.
The prototype was originally equipped with a BMW 1800 engine. In the revision phase, this was replaced by a more powerful version from the BMW 2000 TI including two Weber carburetors.
After a few presentations and a report in the Automobil Revue in 1976, the car disappeared.
A few years later, this prototype had a much-noticed appearance at the Concorso d'Eleganza Villa d'Este...
– FURTHER INFOS ON REQUEST
– VIEWINGS BY APPOINTMENT
PRICE ON REQUEST
www.messinaclassics.de
[email protected]
::::::::::::::::::::::::::::::::::::::::::::::::::::::::::::::::::::::::::::::::::::::::::::::::::::::.
1965 – BMW Hurrican Prototype One of One
GERMAN / DEUTSCH
Beschreibung:
Der 22-jährige Schweizer Max Seelaus etnwickelte mit dessen Kommilitonen an der Pfälzischen Meisterschule der Handwerker Kaiserslautern dieser Prototyp im Jahr 1965.
BMW empfieng Seelaus & dessen Projekt mit großem Interesse. Der technische Direktor Helmut Werner Bönsch stellte Chassis und Antriebseinheit eines BMW 1800 zur Verfügung. Weitere Teile für diesen Protoyp stammen vom Ferrari 250 LM, Porsche 911, Jaguar E-Type, Jaguar XJ6, Volvo 122, Fiat 850 Spider, Opel Manta.
Der Wagen sollte unlackiert präsentiert werden, um die handwerkliche Perfektion in Form dieser Abschlussarbeit zur Geltung zu bringen. Die selbstragende Karosserie war über ein Stahlrohrskelett gezogen worden und bestand aus Stahlblech. Türen, Kotflügel und Motorhaube wurden aus Aluminiumblech geformt.
Ursprüngliche wurde der Prototyp mit einem 1800-er-Motor ausgerüstet. In der Überarbeitungsphase wurde dieser durch eine kräftigere Version aus dem BMW 2000 TI mit zwei Weber-Vergasern später ersetzt.
Nach einigen Präsentationen und einem Bericht in der Automobil Revue im Jahr 1976 verschwand der Wagen.
Einige Jahre später, hatte dieser Prototyp einen viel beachteten Auftritt auf dem Concorso d'Eleganza Villa d'Este.
- Kontaktieren Sie uns für weitere Informationen oder einen Besichtigungstermin.
- Verkauf im Kundenauftrag
MESSINA CLASSICS
Verkauf | Auftragssuche | Beratung |
www.messinaclassics.de
[email protected]
Mobile: +49 172 14 800 81
SHOWROOM:
Motorworld Region STUTTGART
Graf-Zeppelin Platz
D-71034 Böblingen
(Alle Angaben ohne Gewähr, Irrtümer / Änderungen vorbehalten)
(All information given to the best of our knowledge and belief; errors excepted and subject to change.)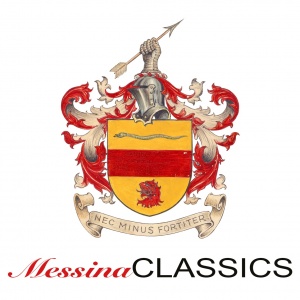 ---
Motorworld Region Stuttgart, Graf-Zeppelin-Platz 1, 71034 Böblingen
Germany

Contact Person
Kontaktperson
---