This listing is no longer available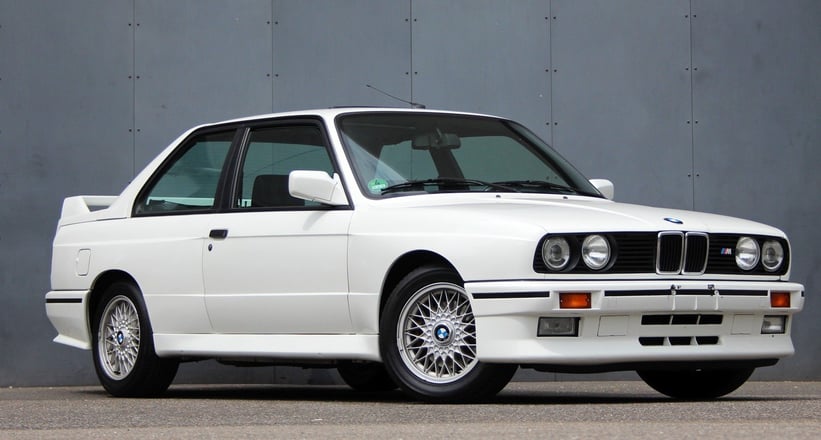 Location

Performance

215 PS / 159 kW / 213 BHP
Description
- Erstzulassung auf BMW in München
- Seit 2011 in einer Hand, seit 30 Jahren in Bonn
- Erst vier eingetragene Besitzer
- H-Zulassung in Deutschland
- Eines von nur 8.661 Exemplaren für den europäischen Markt
- Schiebedach
Fahrzeughistorie:
1990 ließ die BMW-Niederlassung München diesen BMW M3 E30 auf sich zu. Wohl als Vorführfahrzeug ging das schnelle Gefährt schon im März 1991 nach Bonn, bevor der erste wirkliche Beisitzer, Jiri Trnka, den Wagen mit der Zulassung des BMW-Autohauses übernahm. 2011 kaufte ihn sein jetziger Besitzer und fuhr ihn, allerdings auf Sammlerkennzeichen. Somit sind im Brief nur die drei genannten Besitzer verzeichnet. Der Wagen wurde über die Jahre sorgsam gewartet und regelmäßig bewegt. Nun steht dieser M3 wieder zum Verkauf.
Ursprünglich als Homologationsmodell für die DTM gedacht, präsentierte die für diesen Zweck gegründete BMW Motorsport GmbH 1986 den BMW M3 E30. Herzstück des M3 war der M10 Motorblock des 3er BMWs mit einer Einzeldrosselsteuerung, die von den M1 Zylinderköpfen abgeleitet wurde. Obwohl in relativ hoher Stückzahl hergestellt, gilt der M3 E30 als seltener Straßen Sportwagen mit hohem Image.
- First registered to BMW in Munich
- In one hand since 2011, in Bonn for 30 years
- Only four registered owners
- Registered as historic vehicle in Germany
- One of only 8,661 produced copies for the European market
- Sunroof
Vehicle history:
In 1990, the BMW branch in Munich first registered this BMW M3 E30. The fast vehicle went to Bonn in March 1991 as a demonstration vehicle before the first real owner, Jiri Trnka, took over the car. The current car owner bought it in 2011. Thus, only the three mentioned parties are listed as owners in the registration papers.
The car has been carefully maintained and moved regularly over the years. Now this M3 is for sale again.
Originally intended as a homologation model for the DTM, BMW Motorsport GmbH, founded for this purpose, presented the BMW M3 E30 in 1986. The heart of the M3 was the M10 engine block of the 3 series BMW with a single throttle control derived from the M1 cylinder heads. Although manufactured in relatively large numbers, the M3 E30 is a rarer street sports car with a high image.