Lot sold
GBP 60 000 - 80 000
(listed)
Estimate
GBP 60 000 - 80 000
(listed)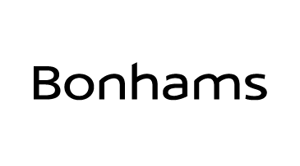 Location
Description
1997 Bentley Continental T Coupé
Registration no. R101 VLT
Chassis no. ZCBZU23C7VCH53467
Bentley's 1980s resurgence had hitherto relied exclusively on models whose basic architecture was shared with other Rolls-Royce products but on display at Geneva in '85 was 'Project 90', a mocked-up coupé intended to gauge public response to the idea of a high-performance car unique to Bentley. When the real thing - the Bentley Continental R - was unveiled six years later, the waiting crowd burst into spontaneous applause. Styled with the assistance of consultants International Automotive Design, the Continental R benefited from computer-aided design and wind tunnel testing in the devising of its sleekly streamlined shape. Despite the need to incorporate non-traditional features such as doors recessed into the roof, the result looked every bit a Bentley, albeit one restated for the 1990s. Also new was the gearbox, a four-speed automatic with 'overdrive' top ratio, but the main focus of interest was the newcomer's performance. Needless to say, this was outstanding, the combination of the Turbo R engine in the new wind-cheating shape cutting the 0-60mph time to 6.2 seconds and boosting top speed to in excess of 150mph.
There was even more to come in the form of the Continental T. Introduced in June 1996, the latter was a short-wheelbase version of the Continental R, some 4" being taken out of the chassis aft of the doors. With 400bhp at its disposal and crouching aggressively on 18" wheels, the low-slung Continental T looked every inch the thoroughbred Bentley sports car, the cockpit with its engine-turned dashboard recalling the heroic exploits of W O's 1920s racers. The engine start button was another neat 'retro' touch. Despite weighing as much as two Ford Mondeo 1.8s the luxuriously appointed Continental T was certainly no slouch, racing to 60mph in a tyre-shredding 5.8 seconds on its way to a (governor limited) top speed of 156mph. Equally eye-watering was the price: £220,312 at time of launch.
This Continental T was purchased from the original owner by the current vendor in 2000, and in the 20 years since has covered approximately 10,000 miles (see expired MoTs on file). Garaged throughout the vendor's ownership, the car has not been involved in any accidents or been damaged, and has no known faults. Maintained by Lillywhite Bros in Emsworth, Hampshire and described by the private vendor as 'believed good' in every respect, this increasingly collectible modern Bentley is offered with MoT to July 2021, a V5C Registration Certificate, and the aforementioned expired MoT certificates verifying the recorded mileage of 27,689.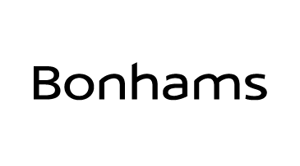 ---
Contact Person
Kontaktperson
First name
Bonhams Collectors' Car department
---