2012 Aston Martin Virage
Coupé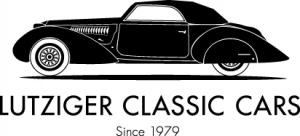 Location

Performance

497 PS / 366 kW / 491 BHP
Description
Aston Martin Virage Coupé
First registration 11.2012
Swiss delivery
Only 617 built coupes
Two previous owners
The beautiful Aston Martin Virage Coupé offered here was delivered by Aston Martin Safenwil. The body color is Quantum Silver, interior all obsidian black, dashboard Piano Black. 20 inch 10 spoke alloy wheels. The car had only two previous owners and has always been perfectly maintained. Service booklet complete and always done by Aston Martin Safenwil. The warranty extension from Aston Martin is still valid until May 2023 and can be extended. Recently the whole car was ceramic sealed, fresh from service. This Aston Martin Virage Coupé looks like new!
Only 617 cars were produced of the Aston Martin Virage Coupe between February 2011 and August 2012.
Hand-built and mounted behind the front axle, the V12 light-alloy gasoline engine draws a maximum output of 365 kW (497 hp) at 6500 rpm from 5.9 liters of displacement. Maximum torque is stated at 570 Nm at 5750 rpm. The 6-speed automatic transmission is located together with the differential on the rear axle (transaxle arrangement) and is connected to the engine with a drive shaft made of carbon fiber-reinforced plastic in an aluminum housing. A limited-slip differential is part of the standard equipment. In addition, the Virage has rack-and-pinion power steering.
The body of the Virage is largely made of aluminum. Magnesium alloys are also used.
The wheels are suspended at the front and rear on double wishbones with coil springs, and there are anti-roll bars and monotube shock absorbers at both axles. The damping system is adaptive, which means it adjusts to the road.
Brakes are all-round ventilated carbon-ceramic brake discs with a diameter of 398 mm and six-piston aluminum brake calipers on the front axle, and 360 mm diameter on the rear axle with four-piston aluminum brake calipers. Standard features include an anti-lock braking system (ABS), dynamic stability control (DSC), electronic brake-force distribution (EBD), emergency brake assist (EBA) and traction control.
The Virage was assembled entirely by hand at the Aston Martin factory in Gaydon, requiring around 200 man-hours per model.
Errors, mistakes and prior sale reserved.
More detailed pictures of this Aston Martin Virage Coupé can be found on our homepage www.lutziger-classiccars.com
GERMAN:
Aston Martin Virage Coupé
Erstzulassung 11.2012
Schweizer Auslieferung
Nur 617 gebaute Coupés
2. Hand
Das hier angebotene, wunderschöne Aston Martin Virage Coupé wurde durch Aston Martin Safenwil ausgeliefert. Die Farbe der Karosserie ist Quantum Silver, Innenraum all obsidian black, Armaturenbrett Piano Black. 20 Zoll 10-Speichen Aluräder. Das Auto kommt aus zweiter Hand und wurde immer perfekt gepflegt. Serviceheft lückenlos und immer durch Aston Martin Safenwil ausgeführt. Die Garantieverlängerung von Aston Martin ist noch bis im Mai 2023 gültig und kann verlängert werden. Jüngst wurde das ganze Fahrzeug keramikversiegelt, frisch ab Service. Dieses Aston Martin Virage Coupé steht da wie neu!
Vom Aston Martin Virage Coupé wurden zwischen Februar 2011 und August 2012 nur 617 Fahrzeuge produziert.
Der handgefertigte und hinter der Vorderachse eingebaute V12-Leichtmetall-Ottomotor schöpft aus 5,9 Litern Hubraum eine maximale Leistung von 365 kW (497 PS) bei 6500/min. Das maximale Drehmoment wird mit 570 Nm bei 5750/min angegeben. Das 6-Gang-Automatikgetriebe liegt mit dem Differential zusammen an der Hinterachse (Transaxle-Anordnung) und ist mit einer Antriebswelle aus kohlenstofffaserverstärktem Kunststoff in einem Aluminiumgehäuse mit dem Motor verbunden. Ein Sperrdifferenzial gehört zum Serienumfang. Zudem besitzt der Virage eine Zahnstangen-Servolenkung.
Die Karosserie des Virage besteht größtenteils aus Aluminium. Weiterhin werden Magnesiumlegierungen eingesetzt.
Die Räder sind vorn und hinten an doppelten Dreiecksquerlenkern mit Schraubenfedern aufgehängt, an beiden Achsen gibt es Querstabilisatoren und Einrohr-Stoßdämpfer. Das Dämpfungssystem ist adaptiv, das heißt, es passt sich der Straße an.
Als Bremsen dienen rundum belüftete Karbon-Keramik-Bremsscheiben mit einem Durchmesser von 398 mm und Sechskolben-Aluminiumbremssätteln an der Vorderachse, und 360 mm Durchmesser an der Hinterachse mit Vierkolben-Aluminiumbremssätteln. Serienmäßig sind ein Antiblockiersystem (ABS), eine dynamische Stabilitätskontrolle (DSC), elektronische Bremskraftverteilung (EBD), ein Notbremsassistent (EBA) sowie eine Traktionskontrolle.
Der Virage wurde in der Aston-Martin-Manufaktur in Gaydon komplett in Handarbeit zusammengebaut, wofür pro Modell rund 200 Arbeitsstunden benötigt wurden.
Irrtümer, Fehler und Zwischenverkauf vorbehalten.
Weitere, detaillierte Bilder von diesem Aston Martin Virage Coupé finden Sie auf unserer Homepage www.lutziger-classiccars.com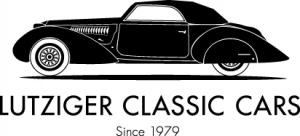 ---

---