Lot sold
GBP 40 000 - 60 000
(listed)
Estimate
GBP 40 000 - 60 000
(listed)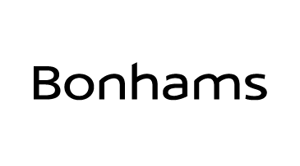 Location
Description
1990 Aston Martin Virage 6.3-Litre 'Wide Body' Coupé
Registration no. G281 DPK
Chassis no. SCFCAM15LBR50009
After almost 20 years in production, Aston's well-liked V8 was updated for the 1990s as the Virage. The existing Lagonda chassis and suspension were used in revised form for the new car, while engine development was entrusted to Callaway Engineering, of Connecticut. Immensely strong, the old V8's bottom half was retained but fitted with new cylinder heads boasting four valves per cylinder and hydraulic tappets. Launched in October 1988, the sensational newcomer restated its forerunner's muscular looks in the modern idiom, contriving to be slightly narrower yet providing increased interior space. The car was still no lightweight, but with 330bhp on tap was good enough for a top speed approaching 160mph and a 0-60mph time of under seven seconds.
Ahead of its forthcoming twin-supercharged Vantage, Aston Martin offered 6.3-litre conversions for the existing 5,340cc V8-engined Virage and Virage Volante that had been developed by R S Williams. When first released, the '6.3' produced 456bhp at 6,000rpm and 460lb/ft of torque. The resulting performance gains - 0-60mph in 5.5 seconds and a top speed of up to 174mph (depending on the axle ratio) - required serious chassis modifications; the '6.3' boasting sports suspension, 18"-diameter alloy wheels shod with Goodyear 285/45ZR18 tyres, and double vented and cross-drilled 14" front disc brakes, the largest seen on a production car at that time. Anti-lock brakes appeared for the first time on an Aston Martin on the '6.3'. Outwardly the '6.3' was distinguishable by flared wheel arches and new front, side and rear valances, giving rise to its popular 'Wide Body' designation. Some cars were supplied to '6.3' specification by the factory while others were converted subsequently by Aston Martin's Service Division.
This Virage 6.3-litre 'Wide Body' was first registered as '4 AP' and then 'BTS 97' before obtaining its current registration 'G281 DPK'. The car has belonged to the current registered keeper since 2015 and is known to have been worked on by marque specialists Nicholas Mee and Oselli Engineering, but at time of cataloguing no supporting documents were available. Finished in red with ivory leather interior, the car displays a total of 65,576 miles on the odometer and is described by the vendor as in generally good condition. Offered with HPI check and a V5C Registration Certificate, it represents a rare opportunity to own one of the most exciting and spectacular members of the Aston Martin V8 family.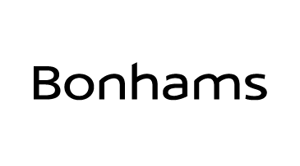 ---
Contact Person
Kontaktperson
First name
Bonhams Collectors' Car department
---