1984 Aston Martin V8
Lot sold
EUR 190 000 - 220 000
(listed)
Estimate
EUR 190 000 - 220 000
(listed)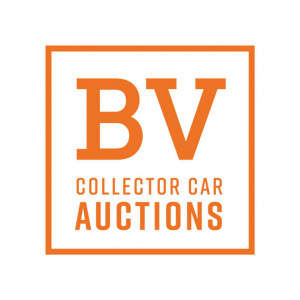 BV Collector Car Auctions GmbH
Location

Performance

305 PS / 225 kW / 301 BHP
Description
Eine deutsche Beschreibung finden Sie weiter unten.
The Aston Martin V8 is the successor to the Aston Martin DBS, which was first presented at the Paris Motor Show in 1967. In the beginning the DBS was offered only with a six-cylinder engine until finally the eight-cylinder came on the market. The Aston Martin DBS was then given the new name Aston Martin DBSV8 and after David Brown sold his company shares in 1972, the model was renamed to Aston Martin V8.
The Aston Martin V8 was offered between 1972 and 1989 in various designs. In February 1978 the Aston Martin V8 Volante appeared – almost a decade after the last open Aston Martin went out of sale. Only 849 examples of the Volante were built in total.
This Aston Martin V8 Volante is the popular first version with carburetor engine. The vehicle was delivered new on the 7th of May 1985 to its first owner in Switzerland. He ordered the convertible in the beautiful color combination Cumberland Gray with an interior made of beige leather.
In 2014 the Aston Martin V8 Volante was imported to Germany and re-painted during October 2014 in the original color Cumberland Gray. Of course this work is documented by invoices. The leather is still the first original one and very well maintained.
The car is well-documented. It comes with the Aston Martin Heritage Trust Certificate, which also confirms the matching number engine. Furthermore the original service booklet, the original owner's manual and the original warranty card belongs to the vehicle, as well as the original jack.
The mileage is documented by the obligatory swiss exhaust service records with 10 entries and the service book with 6 entries.
There is an extensive assessment available which can be reviewed.
The car is available for an inspection by appointment only in 33415 Verl, Germany. We are happy to show you the car and the documents and have a lift available as well.
Please contact us if you wish to obtain further information.
Der Aston Martin V8 ist auf den Aston Martin DBS zurückzuführen, der erstmals auf dem Pariser Automobilsalon im Jahr 1967 vorgestellt wurde. Zunächst wurde der DBS nur mit einem Sechszylinder-Motor angeboten, bis schließlich der Achtzylinder auf den Markt kam. Der Aston Martin DBS erhielt nun die neue Bezeichnung Aston Martin DBSV8 und nachdem David Brown seine Unternehmensanteile im Jahr 1972 verkaufte, wurde das Modell in Aston Martin V8 umbenannt.
Der Aston Martin V8 wurde zwischen 1972 und 1989 in verschiedenen Ausführungen angeboten. Im Februar 1978 erschien dann endlich der Aston Martin V8 Volante, nachdem das Unternehmen fast ein Jahrzehnt lang kein Cabriolet im Programm hatte. Von dieser gefragten Variante wurden insgesamt 849 Exemplare gebaut.
Der hier gezeigte Aston Martin V8 Volante ist die beliebte ursprüngliche Variante mit Vergasermotor. Das Fahrzeug wurde am 7. Mai 1985 neu an seinen Erstbesitzer in die Schweiz ausgeliefert. Er bestellte das Cabriolet in der schönen Farbkombination Cumberland Grey mit einem Interieur aus beigefarbenem Leder.
Im Jahr 2014 wurde der Aston Martin V8 Volante nach Deutschland importiert und im Oktober 2014 in der originalen Farbe Cumberland Grey einmal neu lackiert. Diese Arbeiten sind selbstverständlich durch Rechnungen dokumentiert. Das Leder ist immer noch das Erste und sehr schön original erhalten.
Das Fahrzeug ist gut dokumentiert. So gehört zum Lieferumfang unter anderem das Aston Martin Heritage Trust Certificate. welches auch den matching-number Motor bestätigt. Des Weiteren gehören das originale Serviceheft, die originale Betriebsanleitung und die originale "Warranty Card" zum Fahrzeug. Auch der Wagenheber ist vorhanden.
Die Kilometerlaufleistung von 86.300 km ist durch die obligatorischen Schweizer Abgas-Wartungshefte mit zehn Einträgen und das Scheckheft mit sechs Einträgen gut dokumentiert.
Zu diesem Fahrzeug liegt ein umfassendes Gutachten vor, das bei Interesse gerne eingesehen werden kann.
Der Wagen kann nach Absprache jederzeit vor der Auktion bei uns in 33415 Verl besichtigt werden. Eine Hebebühne steht Ihnen dafür selbstverständlich ebenfalls zur Verfügung.
Bitte sprechen Sie uns an, wenn Sie an weiteren Informationen Interesse haben.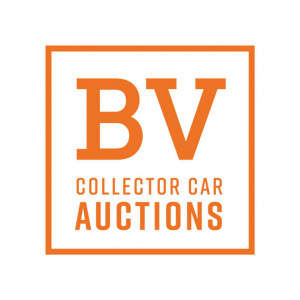 ---
BV Collector Car Auctions GmbH

Contact Person
Kontaktperson
---