1962 Aston Martin DB4
GT - Series IV - 1 of 7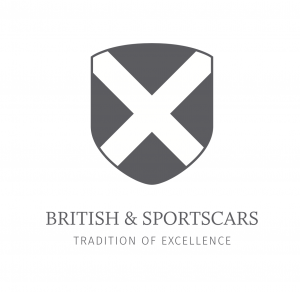 Location

Performance

302 BHP / 307 PS / 226 kW
Description
Transmission: 5 gears, Manual gearbox
Drive: Rear wheel drive
Number of cylinders: 6
Engine capacity: 3.670 cc
Aston Martin DB4 GT (series IV) LHD 1962
1 of 7 factory LHD delivered with GT engine
Chassis No: DB4/886/L
Engine No: 370/0209/GT
Gearbox No: S432/896
Engine: DOHC Straight six, 3670 cc, 302 bhp @ 6000 rpm 240 lbs-ft @ 5000 rpm
•    1 of only 7 left-hand-drive examples factory-fitted with more powerful GT engine
•    Successive chain of three owners over the past 27 years
•    Period racing history in 1962 with first owner (gentleman driver)
•    Beautifully presented in elegant original factory color combination
•    Fully matching numbers
•    Assured Provenance "Gold" certified by Aston Martin Works as a matching-numbers example
•    Full review by Aston Martin Works completed in 2016
History
Two of the most valuable and collectable cars in Aston Martin's history - DB4GT and DB4GT Zagato remain popular with Aston Martin owners and enthusiasts alike.
With a combined volume of just 100 examples in total, these cars have fetched over £1m at auction. As pre-cursors to perhaps the most famous
Aston Martin, DB5, DB4GT and DB4GT Zagato played a crucial role in defining some of the iconic design cues still used in by Aston Martin today.
In 1959 Aston Martin began offering an uprated GT-specification engine for the third-series DB4 model. Developed for competition-minded owners, the GT
engine was equipped with dual-plug ignition and three twin-choke Weber 45 DCOE 4 carburetors. A modified cylinder head contributed to an improved compression
of 9.0:1, good for a stout 302 hp.
The GT engine soon found a permanent home in a new race-oriented model appropriately called the DB4GT, which featured a shortened wheelbase for improved
cornering, less trunk space due to a larger fuel tank, and lacking rear seats. While 75 examples of the DB4GT were ultimately built, some customers preferred the
longer-chassis 2+2 seating of the original saloon, as it offered better straight-line stability and they had little intention of racing. For this reason, a handful of
standard DB4 examples were ordered with GT engines from new for improved power.
Benefitting from Gold Certification by Aston Martin Works, this beautifully presented DB4 is one of seven left-hand-drive examples that were originally fitted
with a GT engine, making it a particularly rare car. According to a factory production record and a certificate from the British Motor Industry Heritage Trust, chassis
no. 886/L completed assembly in late March 1962, fitted with a GT engine, overdrive, a clutch and oil cooler, a DB4GT instrument panel with oil temperature
gauge, a brake servo, a Bray block heater, and standard chrome wheels.
Finished in black paint over an interior trimmed with red Connolly Vaumol leather, the DB4 was shipped in late April 1962 to the American importer J.S. Inskip
and then subsequently delivered to the purchaser, Henry Dingley Jr., of Auburn, Maine. A motorsports enthusiast who is known to have competed in
Alfa Romeos and a Lotus 11, Mr. Dingley was also the owner of DB4 chassis no. 416/L, which he is believed to have campaigned at the President's Cup at
Virginia Raceway in April 1961.
While the Aston Martin's intermediary history is currently unknown, by January 1985 the car was owned by Thomas Clark of Mechanicsburg, Pennsylvania.
Per a late 1980s marque register, the DB4 passed to S.A. Taylor in the United States before being acquired in 1992 by Philip Cowan, a resident of Guernsey
in the Channel Islands. During 1992 Cowan consigned the DB4 to Rolf Annecke of Neuenkirchen, Germany, and he purchased the car outright by the end of the
year. Annecke enjoyed the Aston Martin in the state he received it for over ten years before embarking on several rounds of restoration work. He initially commissioned
a cosmetic refurbishment with some mechanical freshening in 2005, opting to change the paint color to Deep Carriage Green. As documented by invoices, in 2006
the rare GT engine was entrusted for a rebuild to Roos Engineering in Switzerland, which is one of only 13 official Works-approved Aston Martin heritage specialist facilities worldwide.
In early 2014 Mr. Annecke sold the DB4 to the consignor, a marque enthusiast based in Belgium. The owner sought to return the car to a show-worthy level
of factory originality, and in summer 2014 he began by commissioning Philip Vilain in Brussels to completely restore the coachwork, including a bare-metal
refinish in the original factory color of black. This work was documented with dozens of photographs displaying the disassembly, restoration, reassembly, and
finishing processes.
In 2015 the consignor approached the Aston Martin factory to have the car evaluated by the company's new heritage-focused department, Aston Martin Works.
An official list of recommendations was issued, and the owner responded by submitting the car for a full round of freshening that included installing a new radiator,
steering wheel, front and rear windscreens, headlamps, and accelerator pedal. The interior was correctly re-trimmed with red leather, Wilton wool carpets,
and a proper headliner. Documented with invoices, this work totaled in excess of £78,000.
In late September 2016, the DB4 was issued a Gold Certification book from Aston Martin Works, confirming the car to be a matching-numbers example that
retains the original GT-specification engine. Currently fitted with GT-style Borrani wire wheels, this authentic DB4 is one of just seven left-hand-drive examples
and one of only five examples built among the DB4 fourth series, as confirmed by the Aston Martin Works Gold Certification. It is additionally documented with
a factory production record, a former bill of sale and registration, a certificate from the BMIHT, and restoration invoices and photographs.
With the increased power of the GT engine, along with the longer wheelbase and usable trunk space, this DB4 offers the ideal specification for any vintage
rally or driving event that the next owner may wish to participate in. Furthermore, chassis 886/L is equally ideal for presentation at discerning international
concours d'elegance.
Three large binders with full history of invoices under prior ownership, including; factory production record, former bill of sale and registration, a certificate
from the BMIHT, restoration invoices, photographs, etc. Leather case from Aston Martin Works Assured Provenance accompanies the car.
A beautiful complement to any collection, this DB4 would make a wonderful acquisition for marque enthusiasts or 1960s sports car collectors and
believe it to be one of the rarest and most beautiful Astons in the world.
More pictures available
Visible only on appointment
For further informations , please contact us +32 (0)2 681 81 00 & [email protected]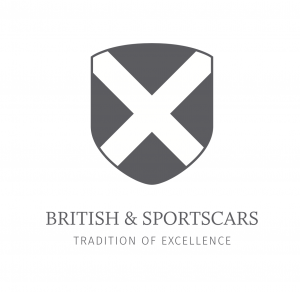 ---
---