Lot sold
GBP 65 000 - 75 000
(listed)
Estimate
GBP 65 000 - 75 000
(listed)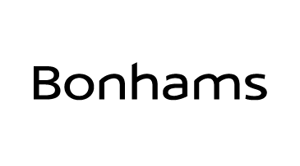 Location
Description
1972 Alfa Romeo Montreal Coupé
Coachwork by Carrozzeria Bertone
Registration no. SCW 603L
Chassis no. 1426502
Inspired by Bertone's Alfa-based styling exercise penned by Marcello Gandini that had been exhibited at the 1967 Montreal Expo, the two-seater Montreal coupé debuted at the Geneva Salon in 1970. Unlike the Expo prototype that used Alfa's 1.6-litre four-cylinder engine, the production Montreal used a 'civilised' version of the T33 sports prototype's four-cam V8. Designed with the classic endurance races in mind, this unit had started life in 2.0-litre form back in 1967 and would demonstrate considerable scope for enlargement. An opportunity to supply engines for the Australia/New Zealand Tasman Series prompted the first stretch to 2.5 litres, which was followed by further enlargement to 3.0 litres, in which form the Alfa engine was used in Formula 1 by McLaren. Campaigned by the factory-backed Autodelta team, the 2.0-litre T33s were frequent class winners in international sports car races, but for outright honours were more often than not out-gunned by the larger-engined Porsches and Ferraris despite the subsequent increases in capacity.
Alfa's V8 first appeared in a road car in the T33 Stradale of 1967. The limited edition Stradale had used the V8 in its original 2.0-litre form but the Montreal's version displaced 2,593cc. Producing 200bhp at 6,500rpm courtesy of electronic ignition and Spica mechanical fuel injection, the Montreal's front-mounted, dry-sump engine drove the rear wheels via a ZF five-speed gearbox. Sourced from the contemporary Giulia 1750GTV, the running gear comprised independent front suspension and a live rear axle plus disc brakes all round. Aided by its slippery, fastback body, the Montreal was good for a top speed of 137mph (220km/h) and in spite of the hefty price tag proved very popular. A total of 3,925 cars had been produced when production ceased in 1977, only a relative handful of which were completed with the full 3.0-litre engine. Very few road cars can claim an engine with antecedents in both long-distance sports car racing and Formula 1, but the Alfa Romeo Montreal is one of them.
We are advised by the private vendor that this 2.6-litre Montreal underwent extensive mechanical restoration in 2015; the engine, gearbox, fuel injection system and other components all receiving attention. Finished in bronze metallic with chocolate fabric interior, the car is offered with bills relating to the aforementioned restoration and a V5C document.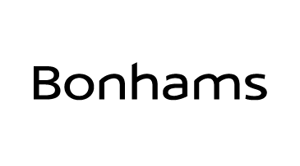 ---
Contact Person
Kontaktperson
First name
Bonhams Collectors' Car department
---