Lot sold
EUR 30 000 - 50 000
(listed)
Estimate
EUR 30 000 - 50 000
(listed)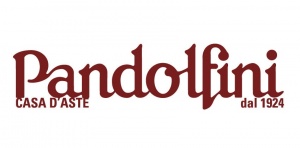 Pandolfini Casa D'Aste Srl
Location
Description
ALFA ROMEO 2000 SPIDER VELOCE NIKI LAUDA (1978)
CHASSIS N. AR115410003801
ENGINE: 4 CYLINDER TWIN CAM
DISPLACEMENT: 2000 CM3
POWER: 125 CV
BODY STYLE: SPIDER PININFARINA
After the great success of the Giulietta and Giulia Spider, in 1966 Alfa Romeo launched a new spider based on the '105' chassis, called "Duetto". Incidentally, this name was decided with an open contest and a car was given to the entrant whose proposal had been chosen.
The design was due to Aldo Brovarone and Franco Martinengo of Pininfarina, and was to remain in production for 28 years, with constant upgrades and modifications.
For its launch Alfa Romeo let no stone unturned, and it even loaded three Spiders (white, red and green) on the Raffaello, Italy's flagship cruiser at the time, for a sail to the US with a group of journalists.
During its long career, the Duetto was to have three official special series made: two for the American market and one for the French. The 1978 car we are showing today belongs to one of the American series, the "Niki Lauda Special Edition", produced in just 350 numbered examples, and based on the "2000 Spider Veloce America" with Spica fuel injection (as in the Montreal).
The series was dedicated to Niki Lauda, Formula One world Champion, who in '78-'79 was driving a Brabham BT46/B/C with the Alfa Romeo 12 cylinder designed by Carlo Chiti. The car had a special red and blue livery with the Team Parmalat logos and the writing "Niki Lauda F1" on the front and the back, plus the Green Cloverleafs which have been present on every special and racing Alfa since the 1920s. A special spoiler was mounted on the rear, which was to be carried over to the Third Series of the Duetto production. Finally, a metal plaque with the serial edition number and Niki Lauda's autograph, and the 'Millerighe' alloy wheels, just like the Montreal's, set these cars apart.
This car has not been used for many years, and it is complete and ready for a restoration that will give the next owner the pleasure of bringing a very rare modern Alfa Romeo back to life.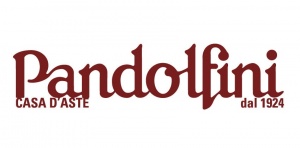 ---
Pandolfini Casa D'Aste Srl
Ramirez-Montalvo Palace
Borgo degli Albizi, 26
Italy

Contact Person
Kontaktperson
---