This listing is no longer available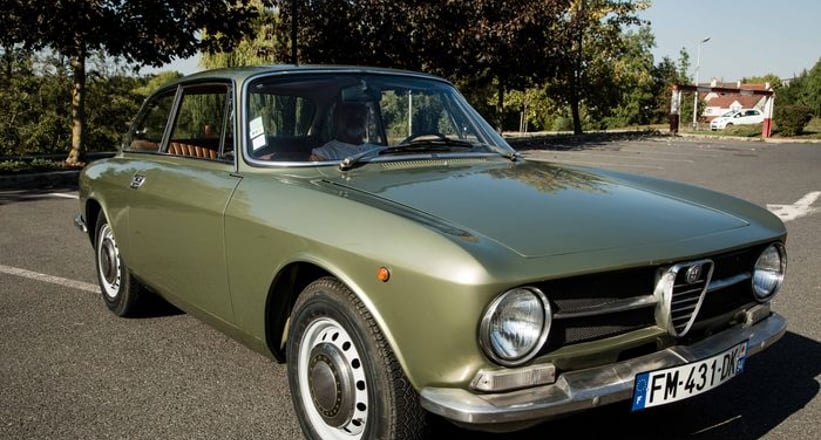 Location
Description
1970 Alfa Romeo GT 1300 Junior Coupé Bertone, in excellent mechanical condition.
There is nothing to foresee. Vehicle serviced in 2019: engine oil changed, filters replaced, brake and cooling systems drained and flushed.
Water pump replaced in 2022.
This vehicle can travel any distance and the MOT will be specially done for the sale.
Fully repainted in its original colour some 15 years ago, the bodywork is overall in fairly good condition but a full repainting could be considered depending on your level of expectations.
A few scratches and dings will have to be addressed for a perfect finish.
As far as corrosion is concerned, there are a few light spots of corrosion, but the most significant areas to address will be the bottom of the front wing on the passenger side and the floor.
The underbody and chassis were treated and are in good condition.
The leather interior is in excellent condition.
The dashboard is cracked and the inner door handles need replacing.
We are therefore offering here a very lovely Alfa Romeo GT 1300 Junior Coupé Bertone from 1970 in excellent mechanical and in fairly good cosmetic condition, but on which some work will be required.
But like all Italian cars of the period, the bodywork should be treated if you wish to have it in competition condition.
It can be viewed and retrieved in Ile-de-France.
It is recommended to view the vehicle prior to placing a bid in order to avoid any disappointment. Please contact Catawiki to arrange an appointment.This Classic Car is for sale on Catawiki. To have more information or to place a bid click on the "BID NOW" button.