For the 29th time, Rétromobile opens its doors to 20 000 m2 of exhibition space which this year will be themed on the topic of 'Adventure and Voyage'. For the first time in the world, 2004's show will bring together the exceptional vehicles that have taken part in some of the craziest expeditions ever.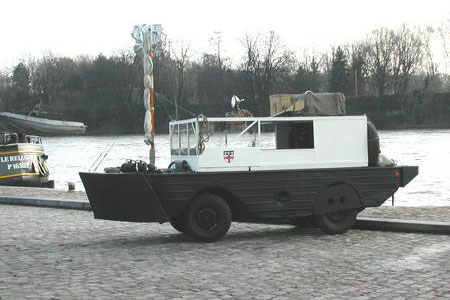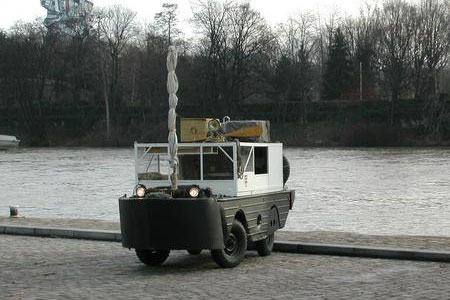 Over 10 days, Rétromobile will revive your passion for the great voyages of the past, through exhibits presented on the stands of some of the large manufacturers as well as the clubs. At the same time both professional 'salon' and exhibition for the general public, Rétromobile remains an event that's impossible to miss.
From 1922 to 1932 three great adventures were organized by André Citroen, a man with a fine sense for advertising and marketing. To promote its cars, it created the brilliant concept of using its cars to explore the most remote regions of the world – from the heart of Africa, through immense deserts, to the wildest tracks of Asia.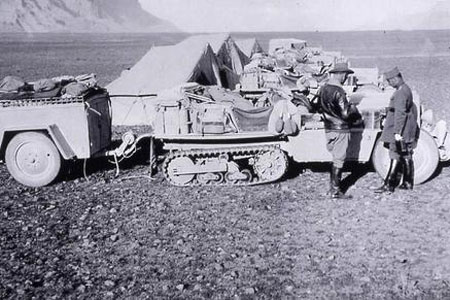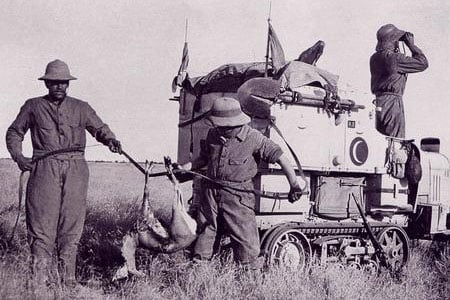 The expeditions were the crossing of the Sahara in 1922/23, exploring Africa (1924/25) and navigating in Asia (1931/32).
These three adventures were carried out by professional teams made up of soldiers, engineers, geologists, doctors, journalists and mechanics. The cars were equipped with flexible caterpillar-track transmission developed by the celebrated engineer Adolphe Kegresse.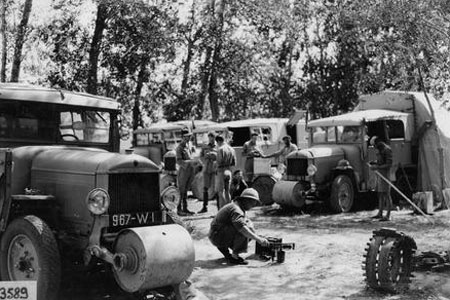 Citroen's excellent organization made it possible to deliver cases of spare parts, gasoline barrels and medical supplies to the four corners of the world. The media coverage was extraordinary, the teams bringing back thousands of photographs, hundreds of artistic objects, reports and invaluable films; some of which will be shown at Rétromobile.
70 years later, and for the first time, the surviving caterpillar tractors will be presented to the public in a camping scene which will no doubt evoke memories of this pioneering period of motoring.
Of course a highlight of the exhibition will be Christie's Auction (their third at Rétromobile) on Saturday 14th.
To read our preview of the auction, please click here.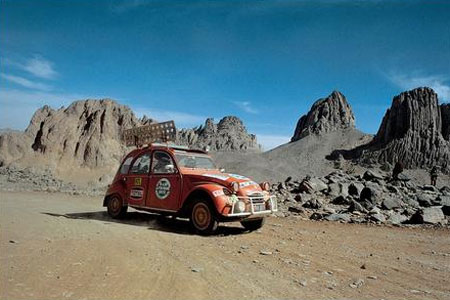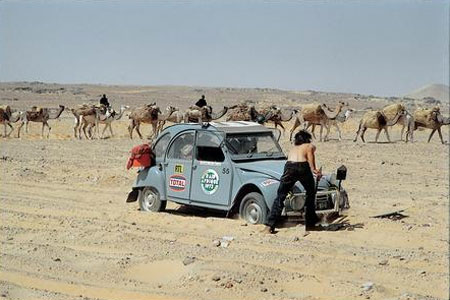 ---
The exhibition runs from the 13th to the 22nd of February 2004 at the Paris Expo, Porte de Versailles.
Entrance fee: 11Euro (6,10Euro for children from 6 to 12)
Opening times:

Friday 13th: from 12.00 to 22.00
All other days: 10.00 to 19.00 with Tuesday and Friday staying open to 22.00.
Text & photos : Classic Driver / Rétromobile