Spectacular images from 1967: Le Mans at night...
This weekend, the cars and drivers gather once more at the Circuit de la Sarthe for the legendary Le Mans 24-hour race. How times have changed; as shown by the dramatic black and white images captured behind the scenes by Rainer Schlegelmilch in 1967...
"By dawn, the exhausted Ferrari mechanics were asleep in the pit garage, wedged between the tools and spare tyres"
"They were great days, days when the racers at Le Mans were tough men rather than boys or former Formula 1 drivers," said Rainer W. Schlegelmilch, remembering the 24 Hours of Le Mans back in 1967. The Frankfurt-based photographer then travelled with a Contarex and a Nikon for the race. Renouncing flash and artificial lighting, he used only natural night-time illumination – creating a series of images so evocative that they plunge us once more into those almost forgotten days. "By dawn, the exhausted Ferrari mechanics were asleep in the pit garage, wedged between the tools and spare tyres," recalls Schlegelmilch.
A young lady with a great future ahead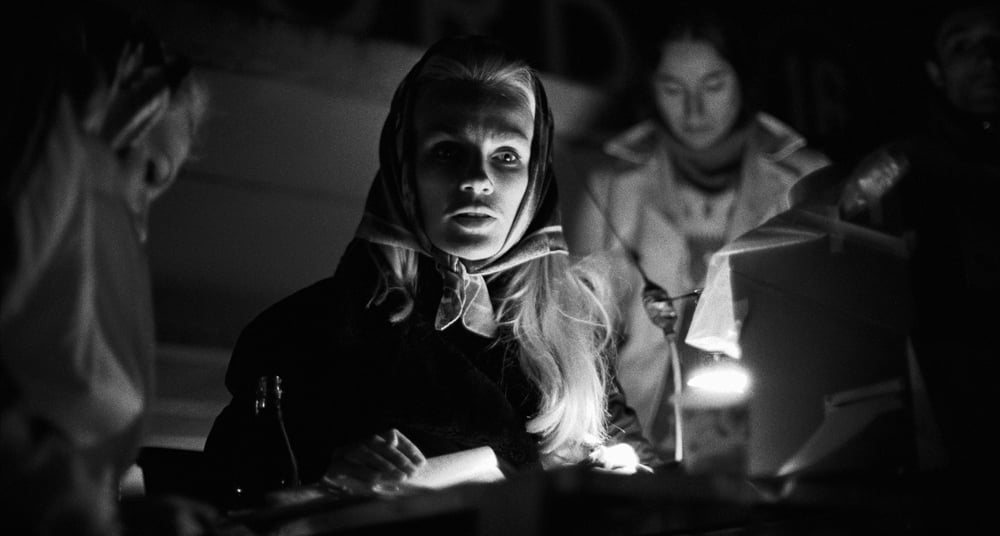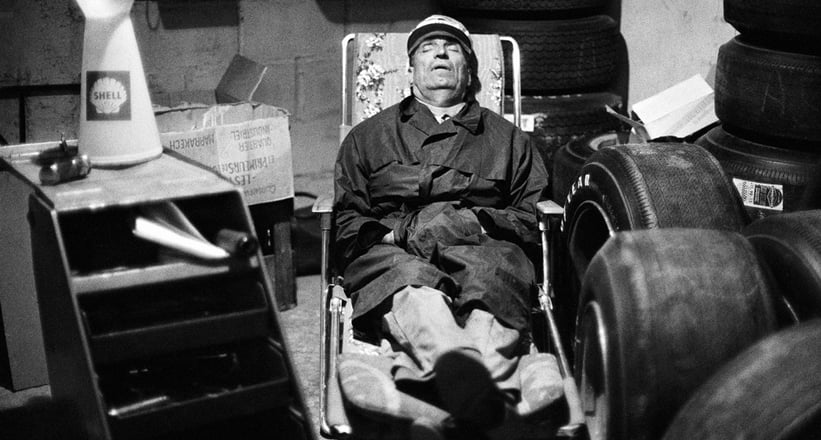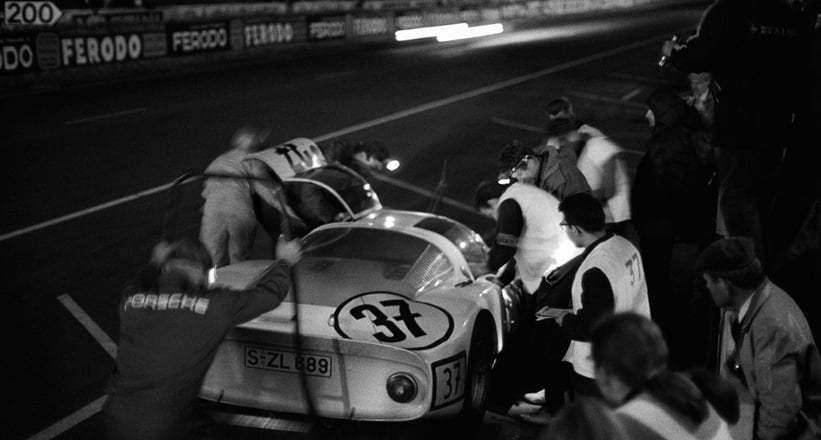 "At Ford sat a young lady recording lap times – Marie-Claude Beaumont. Later, as a driver, she scored numerous race victories herself and competed at Le Mans six times. As a Formula 1 photographer I met her at the track many times." In 1967, Ford approached the Le Mans race with great determination, air-lifting 53 tons of material to the circuit (there were a great many GT40s in the field). But the race was by no means a success for all the American teams, with three of the Holman & Moody racing cars coming to grief in a single incident.
Three at a time and the invention of champagne sprays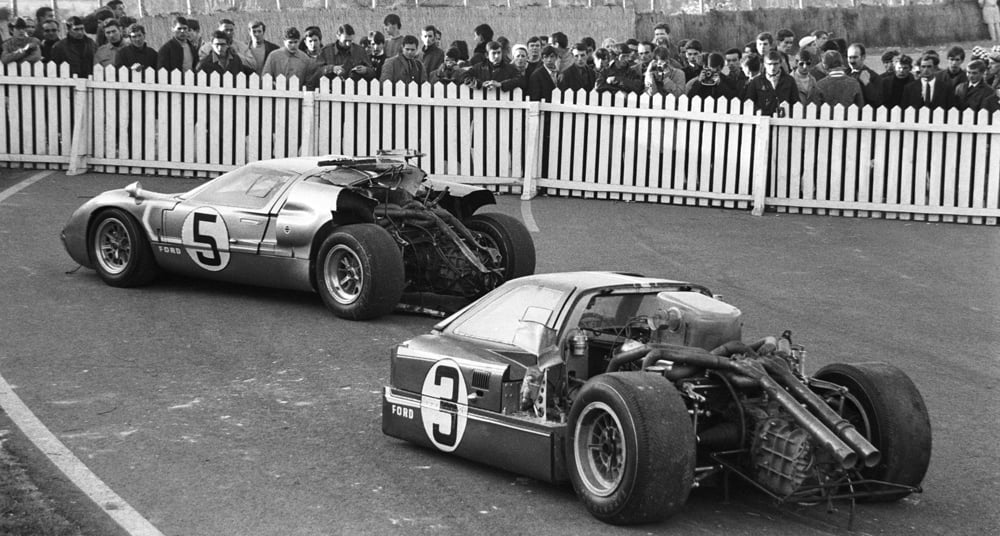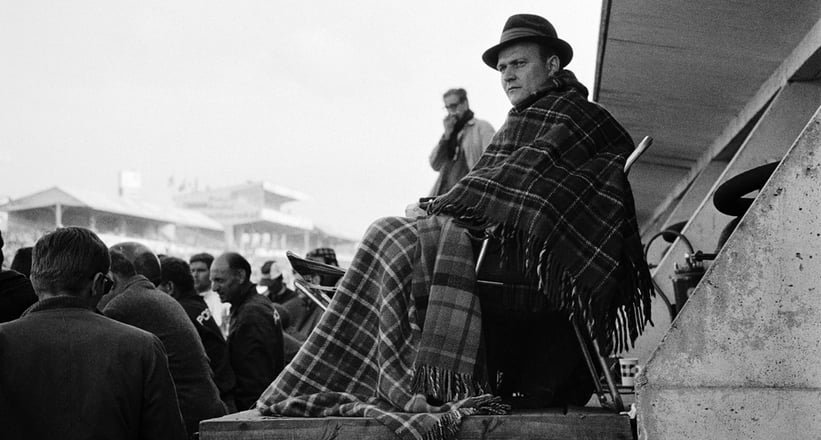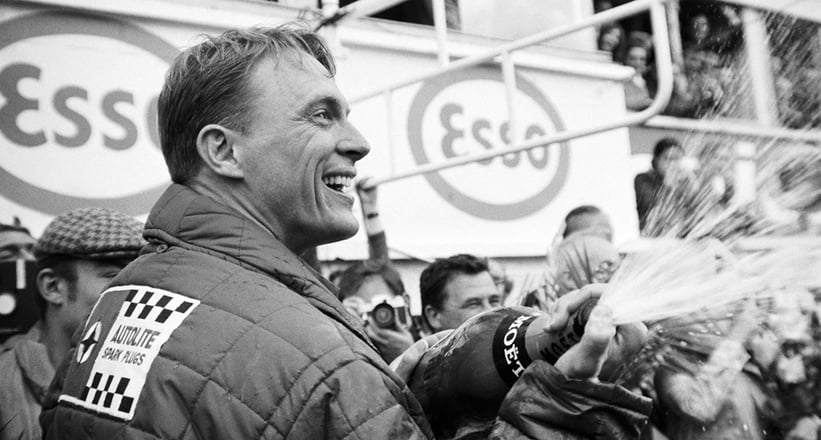 It was Dan Gurney who scooped the overall win for Shelby in his Ford GT40 MkIV. "Gurney, incidentally, was the first driver to spray everyone with champagne after his victory," says Schlegelmilch. "His wife still sends me Christmas cards to this day."
For breakfast: Two crêpes with Grand Marnier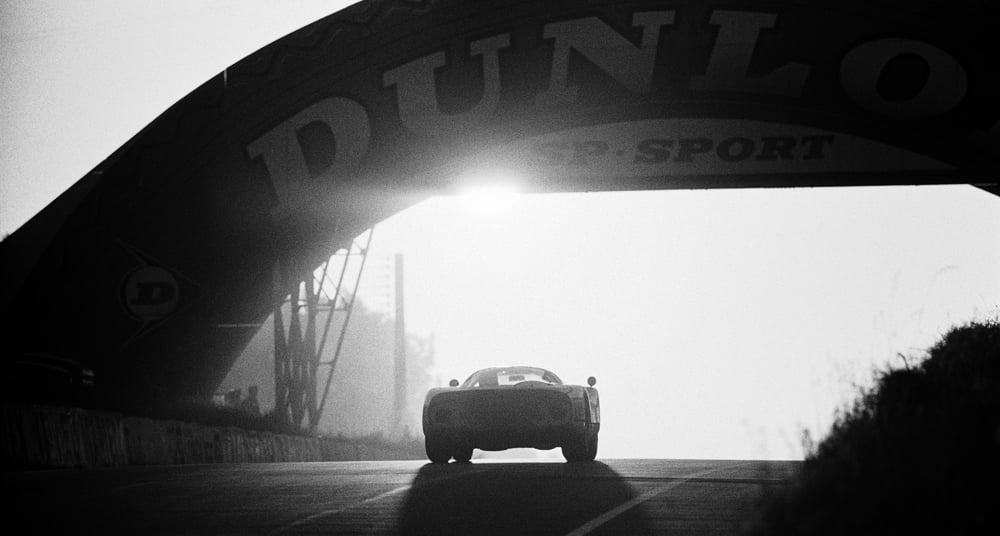 At 5 o'clock in the morning the sun rose over the track – and Rainer Schlegelmilch stood on a narrow embankment to shoot some stunning, backlit pictures of the racing cars. At 6 o'clock, the first food stalls opened. "The two crêpes with Grand Marnier were probably the most alcoholic breakfast of my life. But after that night, they were very welcome."
Photos: Rainer W. Schlegelmilch / Getty Images