Snapshot 1963: You call this work, Miss Fonda?
Jane Fonda travelled to the Côte d'Azur in 1963 to prepare for her role in her first French film. But concentrating on work must have been difficult with fellow actor and playboy Alain Delon around...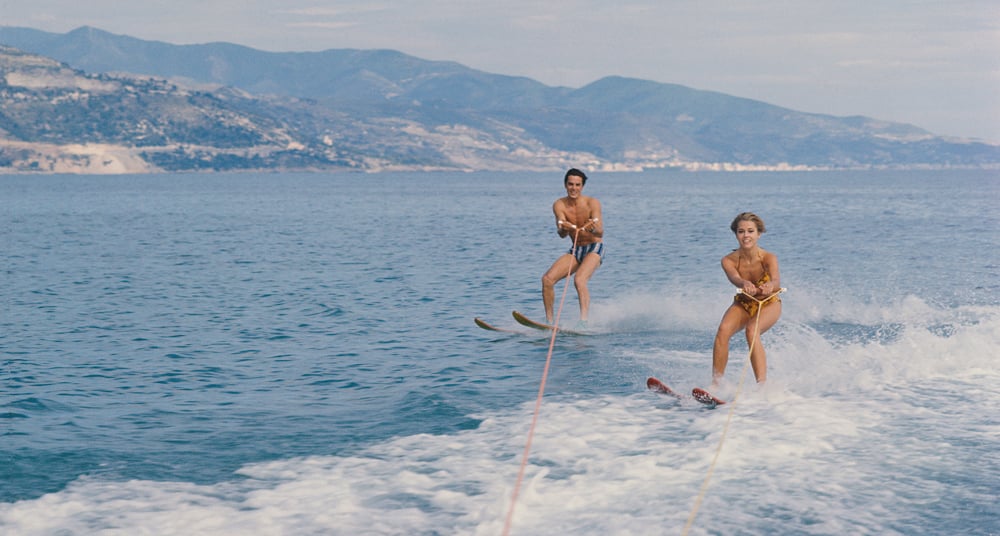 In the early 1960s, Alain Delon led what seems a life of pure bliss in France. He had the world (or at least Europe) at his feet, including such directors as Visconti and Antonioni – and now fate demanded he play opposite the stunning American actress Jane Fonda. The pair were to act together on the Côte d'Azur for the film 'Les Félins' (Joy House). But Alain Delon clearly had more than work on his mind – and seemed more interested in taking Jane Fonda out in his Ferrari 250 California Spider, or water-skiiing behind a Riva. Later, Fonda told of chaotic shoots in which she hardly understood a word, and The New York Times described the film as "pretentious nonsense, in which even the Côte d'Azur comes over as grey and dirty". Nor was Alain Delon's elaborate courtship a long-term success – two years later, Fonda married another French Ferrari driver, the director Roger Vadim.
Photo: Francois Pages/Paris Match via Getty Images