Snapshot, 1952: I don't drink coffee, I take tea, my dear...
It's Easter Monday 1952 and, to the surprise of the spectators, young Englishman Mike Hawthorn has just beaten last year's World Champion Juan Manuel Fangio in Goodwood's Chichester Cup. However, Hawthorn's countrymen Stirling Moss and Geoff Duke are too preoccupied to notice…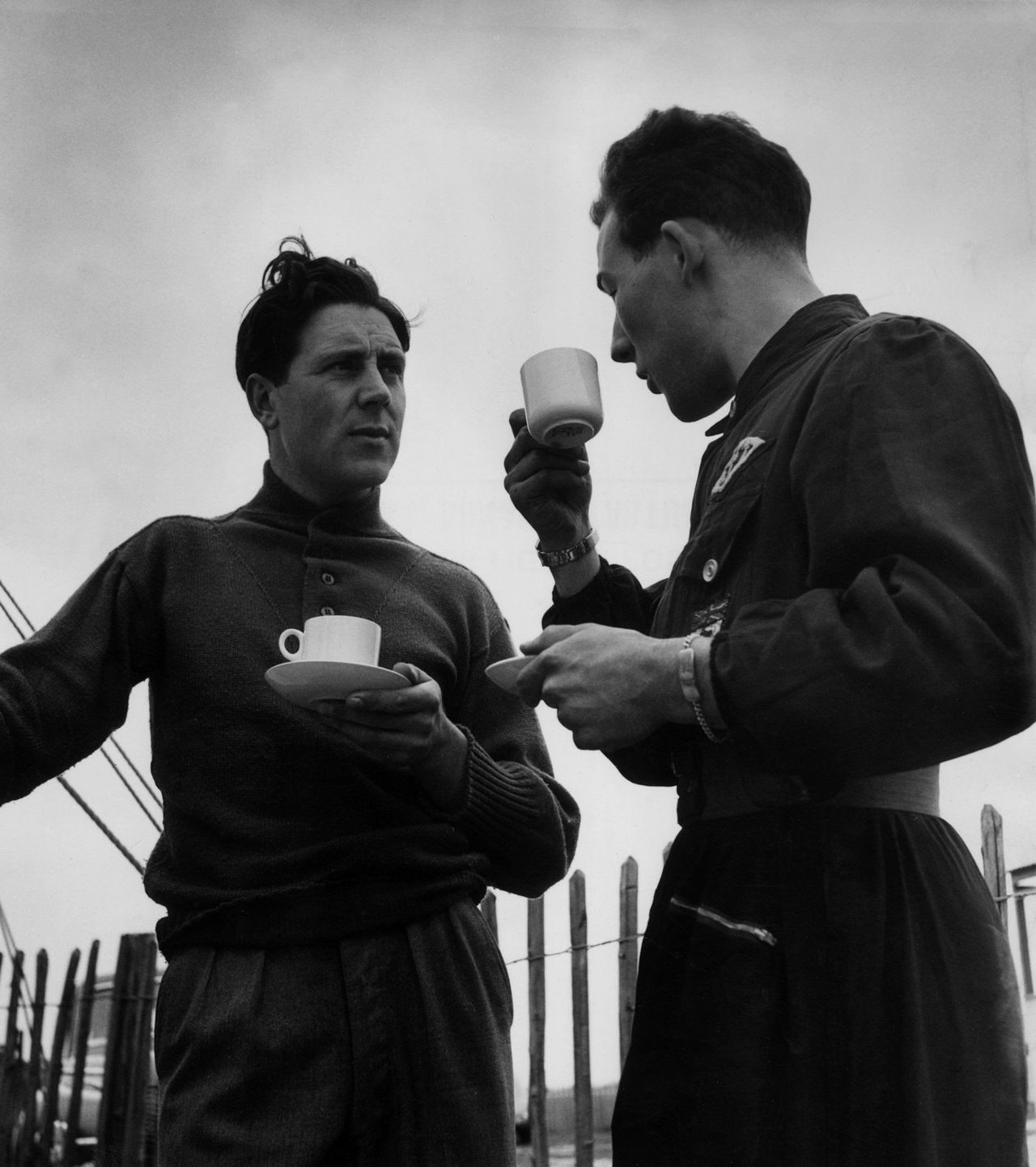 At the time, Duke was actually contracted as a factory rider for Norton Motorcycles. However, Goodwood's Easter meeting saw him take to four wheels in anger for the first time, piloting an Aston Martin DB3 – the car he was later enlisted to drive for the Works team, as it happens. Here, we see him sharing tea with Stirling Moss, with whom he is about to compete in the much-anticipated Easter Handicap race. After being given a 25-second head-start, Duke pips Moss's Jaguar XK120 to the post, placing a respectable third overall. Perhaps his pre-showdown brew was actually a double espresso?
Photo by Ronald Startup/Picture Post/Getty Images