Cardinale, Loren, Lollobrigida: Curvaceous Evolution
Most Lancia-lovers have a favourite coachbuilder, be it Zagato for the Fulvia, Pininfarina for the Flaminia or Bertone for creating the Stratos Zero. Likewise, any red-blooded gent will have an Italian diva favourite. Which model has the ultimate combination of character and bodywork? You choose...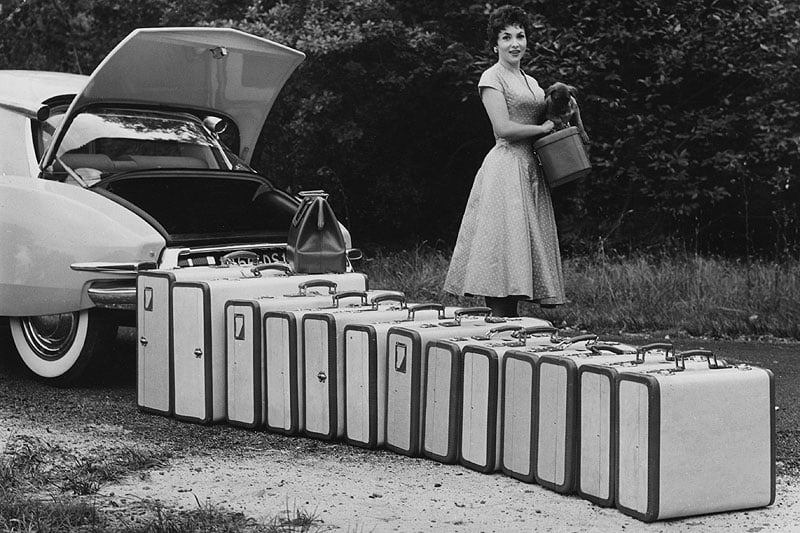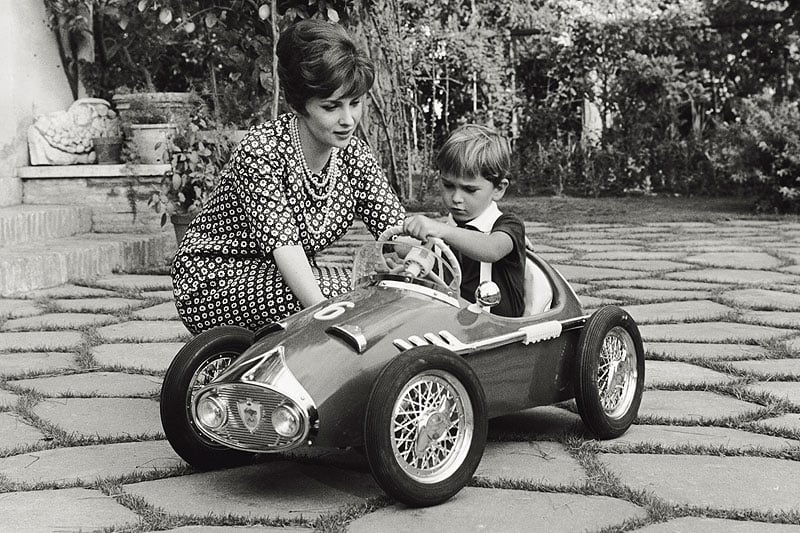 Gina Lollobrigida, Born 1927

Provenance: One of four sisters born in Subiaco to a furniture manufacturer. Won a series of beauty contests (including the Miss Italia pageant in 1947) before being offered a career in Hollywood by eccentric tycoon Howard Hughes. She refused, but her success in European-made films such as Love and Dreams and Beauties of the Night resulted in her starring alongside Humphrey Bogart in 1953's Beat the Devil.

Rise to superstardom: 1955 saw an award-winning role in The World's Most Beautiful Woman which led to her partnering some of Hollywood's greatest names in films such as Trapeze (Burt Lancaster and Tony Curtis), The Hunchback of Notre Dame (Anthony Quinn), Never So Few (Frank Sinatra), Solomon and Sheba (Yul Brynner), Come September (Rock Hudson) and Hotel Paradiso (Alec Guinness).

Then what: After various television roles, 'Lollo' embarked on what proved to be a successful career as a photojournalist in her early 50s – with her enduring charms helping to scoop an interview with Fidel Castro. She became an accomplished sculptress, too.

Lovers: Many, including pioneering heart surgeon Dr Christiaan Barnard and actor Tony Curtis.

Chassis dimensions at peak performance: Five feet five inches, 36/22/35.

Best quote: "I have experience in seducing nephews."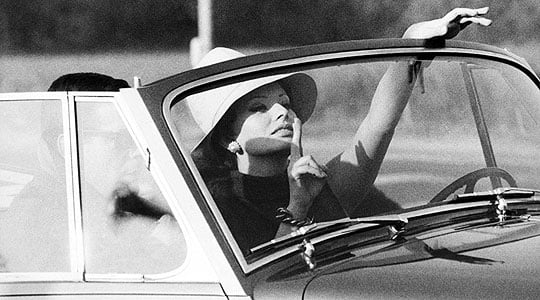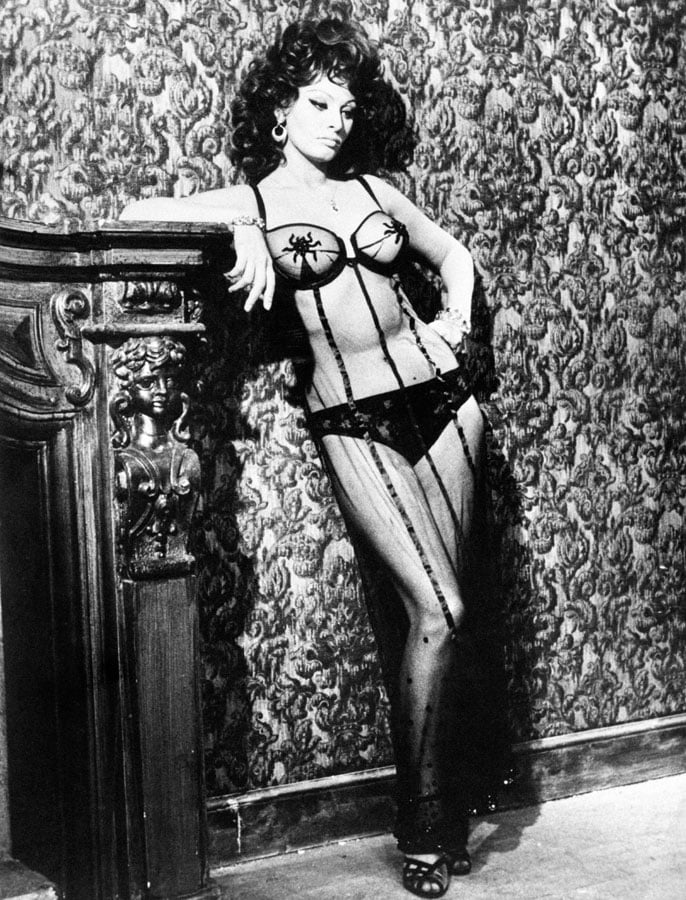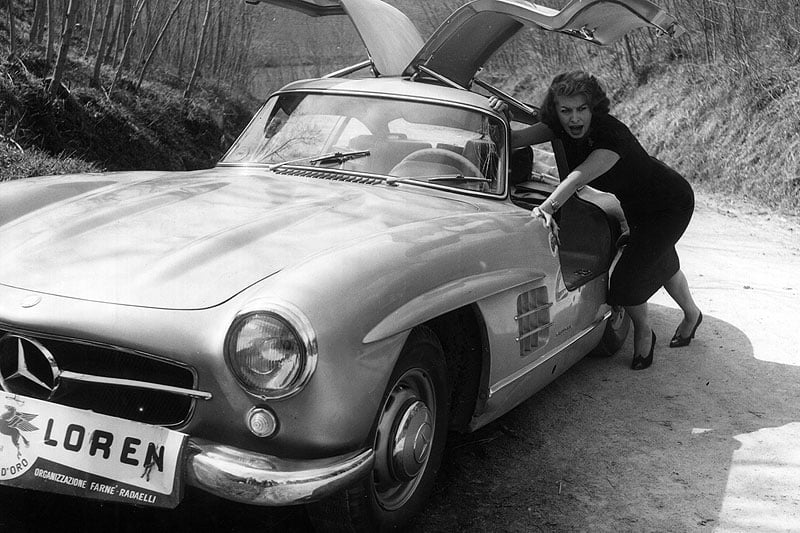 Sophia Loren, Born 1934

Provenance: Born the illegitimate daughter of a construction engineer father and a mother who was a piano teacher, Loren (originally Sofia Villani Scicolone) was raised by her grandmother in Pozzuoli, near Naples, where she waited tables in the small family pub. Once in her teens she enrolled for acting lessons and was swiftly employed as an extra in the 1951 'Quo Vadis'. She never looked back.

Rise to superstardom: Aida, released in 1953, kick-started a rise to fame which was compounded by The Gold of Naples the following year. Her Hollywood successes began in 1957 with Boy on a Dolphin and she quickly came to play alongside the already established greats such as John Wayne (Legend of the Lost) and Cary Grant (The Pride and the Passion). She later starred alongside Grant in the romantic comedy Houseboat and secured her first Oscar for her role in the 1961 war film Two Women, for which she also won a further 21 awards. In 1964, she was paid $1m to star in The Fall of the Roman Empire.

Then what: After becoming a mother at the age of 34, Loren starred mainly in Italian-made feature films, although Hollywood beckoned again for the Cassandra Crossing in which she acted alongside Richard Harris, Martin Sheen and Ava Gardner. In 1978, she won a fourth Golden Globe for 'world film favourite', later starred as both herself and her mother in a television biopic, became the first woman celebrity to launch her own perfume – and, in 1982, served 18 days in prison for tax evasion.

Lovers: Only one that mattered – Loren met film producer Carlo Ponti when she was 15 and remained with him until his death in 2007.

Chassis dimensions at peak performance: Five feet seven inches, 38/24/38.

Best quote: "All you see, I owe to spaghetti."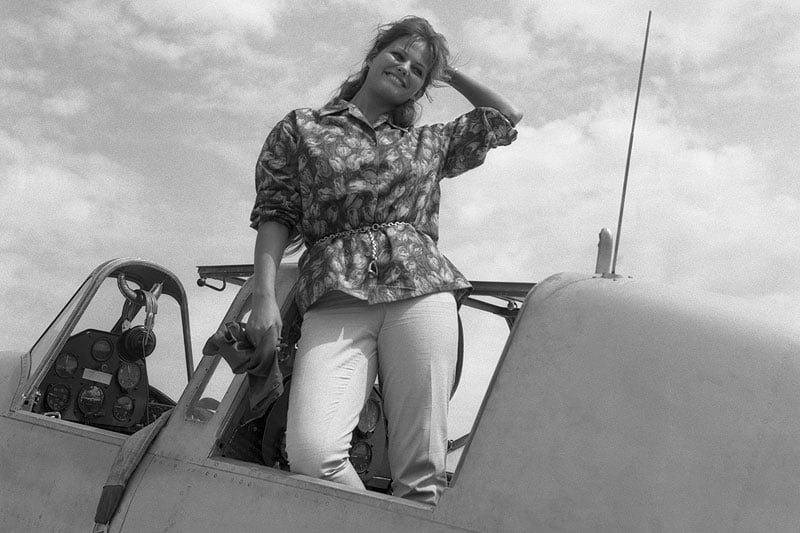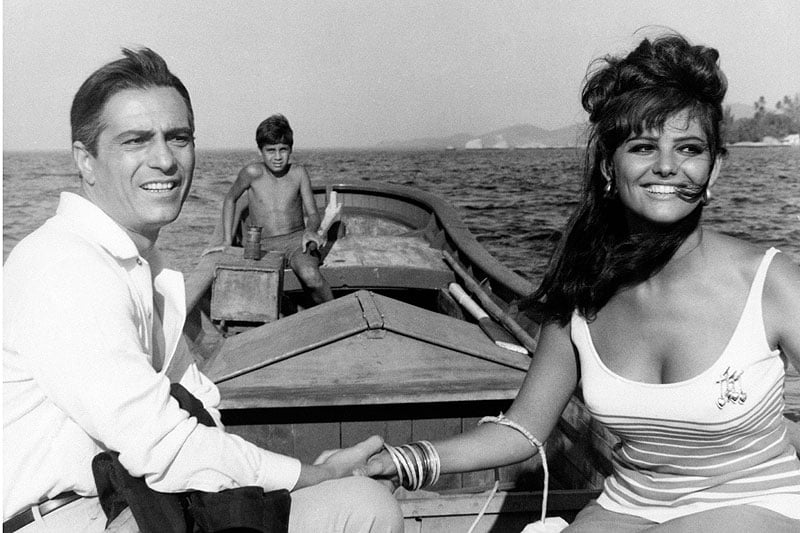 Claudia Cardinale, Born 1938

Provenance: Born in Tunisia to a father who was a Sicilian immigrant rail worker, she won a contest staged by the Italian Embassy to find 1957's 'most beautiful Italian girl in Tunisia'. The prize was a trip to the Venice Film Festival and Cardinale immediately secured a part in the Cannes Film Festival Jury prize-winning 'Goha' alongside Omar Sharif. Only at this stage did she learn to speak Italian, having grown up with French.

Rise to superstardom: Top directors such as Luchino Visconti, Sergio Leone and Federico Fellini helped Cardinale to establish herself in Europe through films such as Rocco and His Brothers, The Leopard, Cartouche and Once Upon a Time in the West. Her best-known Hollywood appearances were in The Pink Panther, Circus World, Blindfold and the star-studded western The Professionals, in which she rode through the desert in a jaw-droppingly revealing wrapover dress.

Then what: Cardinale has remained in the movie world her entire life with her most recent appearance being as the Tunisian mother of a gay son in 2010's String.

Lovers: Few. Following a brief liaison with an un-named Frenchman at 19, she gave birth to a son before marrying producer Franco Cristaldi in 1966. Cardinale split from him in 1975 and has since lived with the screenwriter and director Pasquale Squitieri.

Chassis dimensions at peak performance: Five feet seven inches, 37/23/37.

Best quote: "If you're not English, you're a foreigner. So you must be sexy."

Photos: Getty Images