In comparison to the sensuous and softly styled GTB, the factory's convertible GTS variant of the Ferrari 275 was positively frumpy. But that's not to say the berlinetta was an easy sell in the U.S.A., according to the son of the marque's only official importer to America, Luigi Chinetti Snr. "It's well known that I wasn't particularly fond of the GTBs," Chinetti Jnr tells us, suggesting that strong competition from the likes of Maserati and Lamborghini hindered sales. "I was resentful that Ferrari came out with the GTB at all, when preceding that was the 250 LM – a fantastic and technically more modern model that, with a syncro gearbox and a slightly less peaky engine, would have made for a brilliant road car."
The sunshine States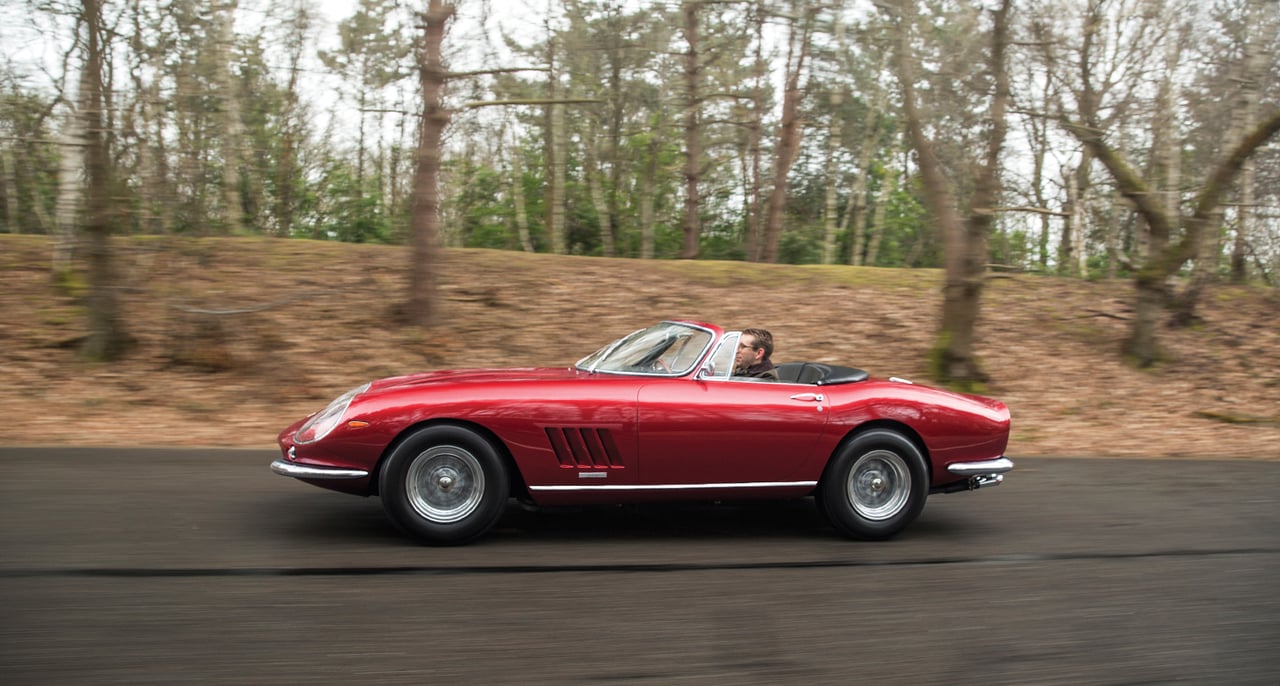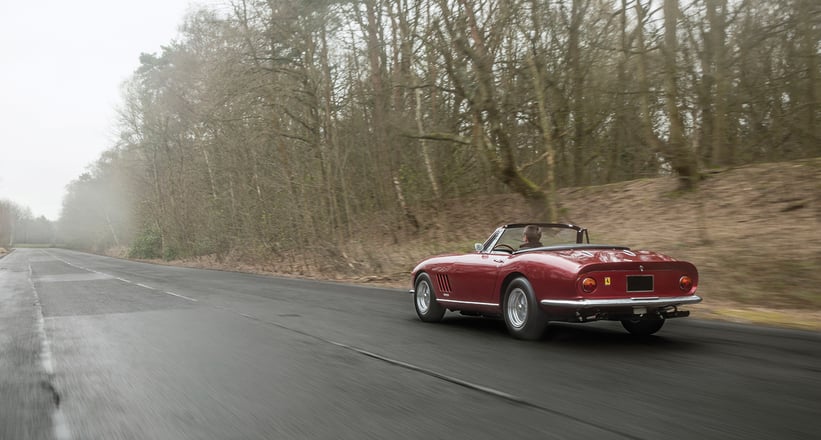 Convertibles have always been ideal for the United States. "You've got great weather in places such as California, where people love showing off their cars," says Chinetti Jnr. It's small wonder, then, that Chinetti's clients began asking for a sexier, more sporting version of the (then) pedestrian-looking 275 GTS.
For Chinetti Snr, the sight of Tom Meade's sensuous 250-based Nembo Spyder (and perhaps rose-tinted memories of the 250 GT California Spider he had previously commissioned) was enough for him to decide to approach his old friend Enzo Ferrari, and convince him to sanction the NART Spyder – essentially a GTB/4 with the roof lopped off. Though 25 cars had been planned, ultimately just ten were built by Scaglietti in 1967 and '68. "They were basically made to satisfy a demand that we thought might be bigger than it was," comments Chinetti Jnr. "A lot of cars were never saleable when they first came out – take the Dino, for example. If we hadn't replaced the Dino badges with Ferrari ones, we wouldn't have sold any!"
Close, but no cigar?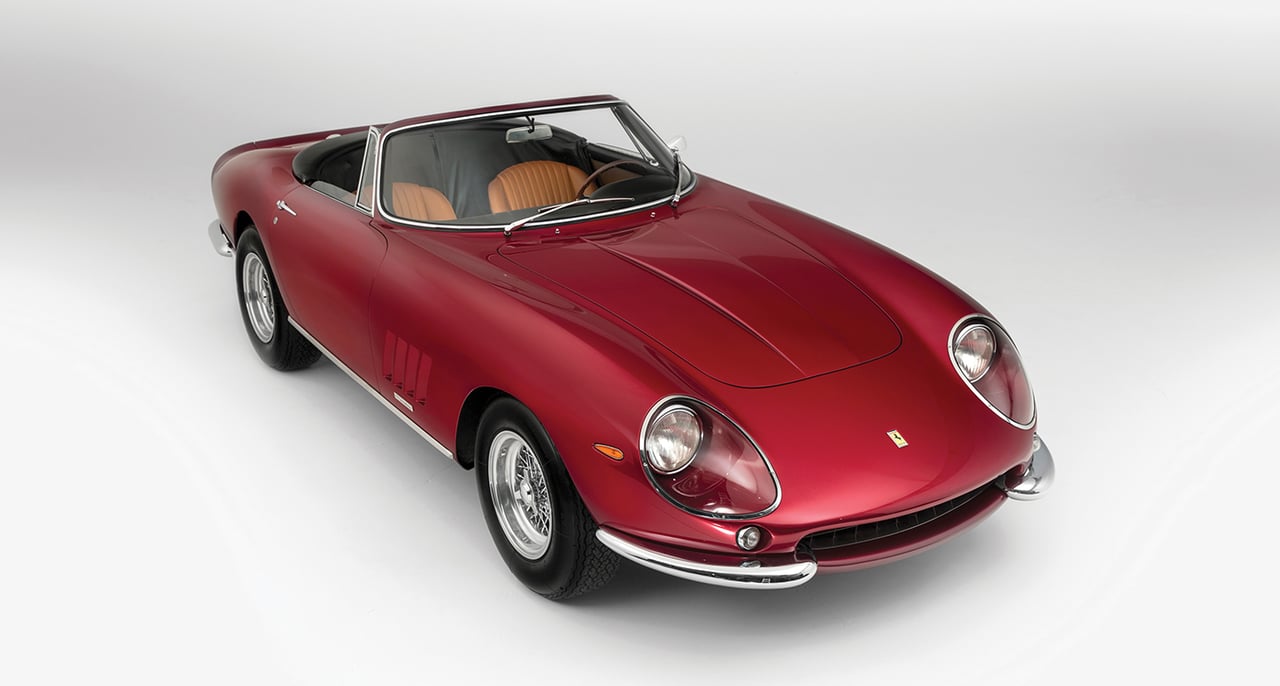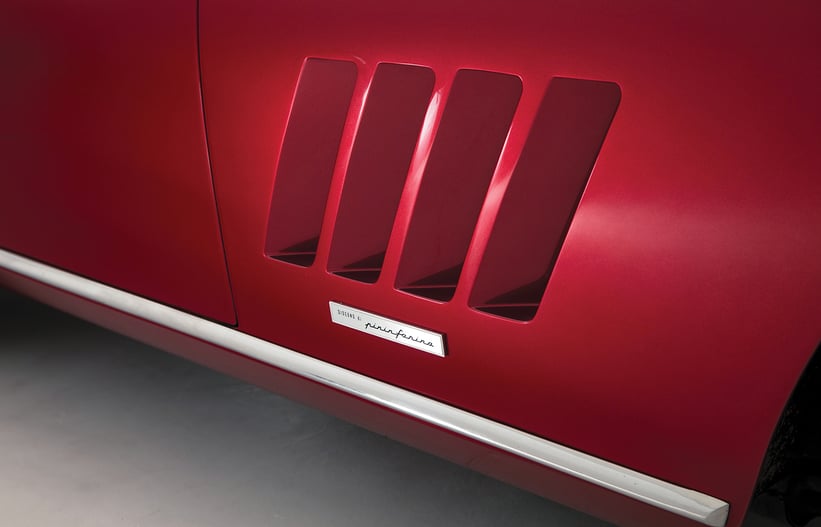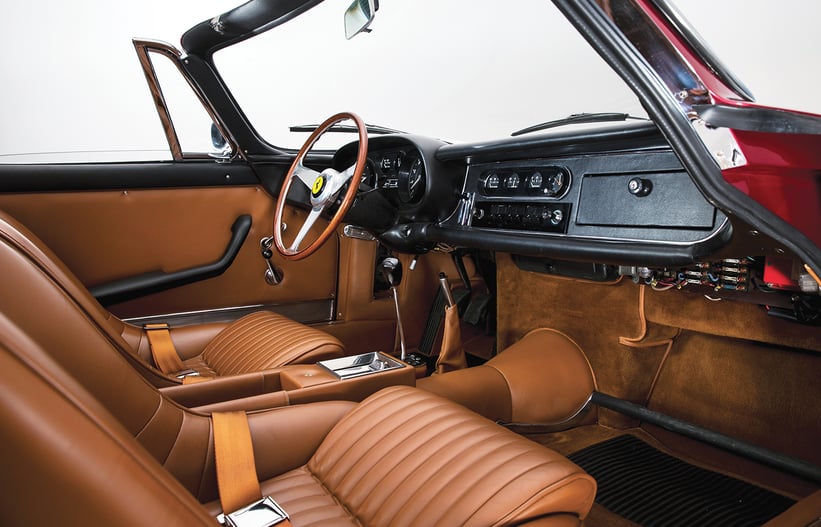 The finished product was undeniably stunning, and arguably even more aesthetically pleasing than the coupé. "People today think that the NART Spyder is one of the most beautiful cars in the world. Though I'd agree that it's one of the prettiest Ferraris, I don't think it was a trendsetter in the same vein as the Jaguar E-type or the Maserati Ghibli. That said, it was the only one of the 275 range that was perfectly suited to what it was doing over here. It was a car in which to arrive…"
It's also a car in which we'd very much like to leave Le Sporting in Monaco on 14 May, after the RM Sotheby's sale where it'll be sold. The final example built, it was also interestingly the only 275 GTS/4 NART Spyder to be sold new in Europe, rather than America. The lucky recipient was a Spanish Foreign Legion Colonel, who specified the car in a tasteful shade of Grigio Scuro (a medium grey), along with a black interior.
Five minutes of fame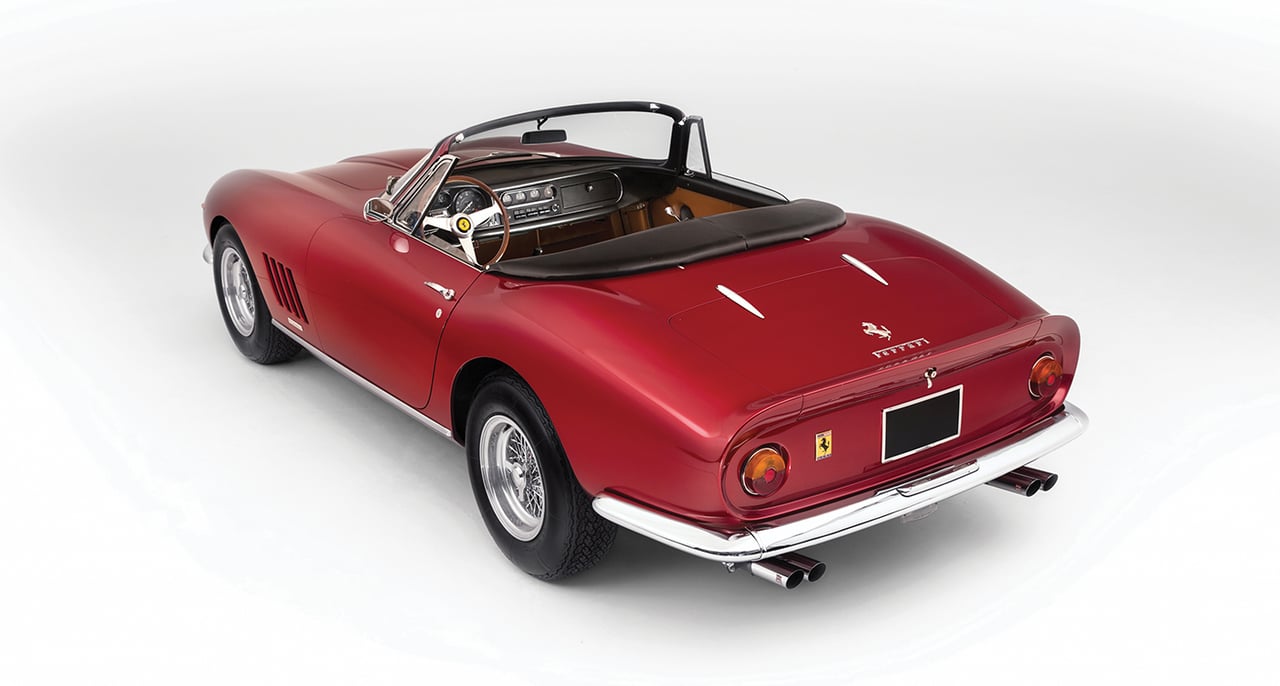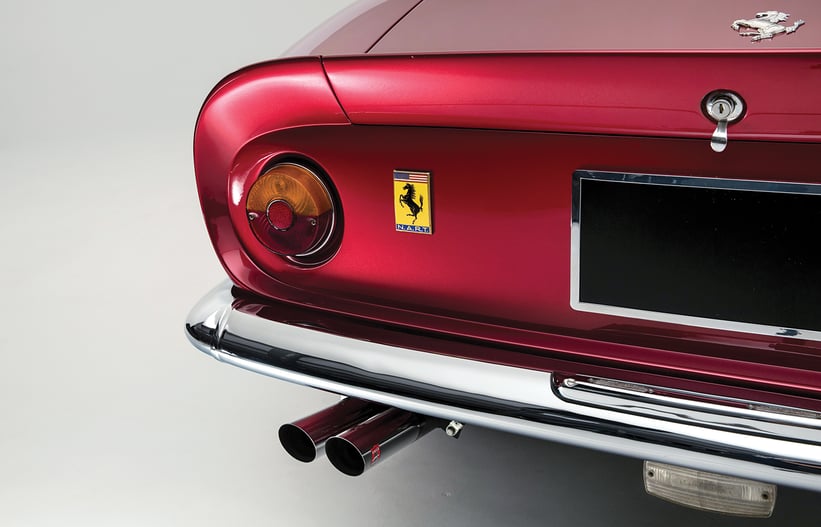 After passing through a number of collectors' hands (RM suggests no fewer than five former 250 GTO custodians have owned the car), it's since been repainted in a dark metallic red, a refreshing alternative to the common Ferrari hue. "I really object to Ferraris that are painted 'resale red'," states Chinetti Jnr. "It only suits certain cars – on a 250 GTE 2+2, for example, it just doesn't look right. I like the shade of the RM car, but my favourite colour for the NART Spyder was probably a dark metallic blue." If we were the lucky bidders, we'd be hard pushed not to revert this car back to its original grey – though the cognac interior might get a free pass.
A fleeting appearance with Steve McQueen in Hollywood blockbuster The Thomas Crown Affair was all it took for the NART Spyder to take pride of place in every dream garage, a place it would remain thanks to the reluctance of owners to let go of their cars. "We sold 10 and, for the most part, owners held onto them for long periods of time, definitely longer than they would have the regular 275 GTB."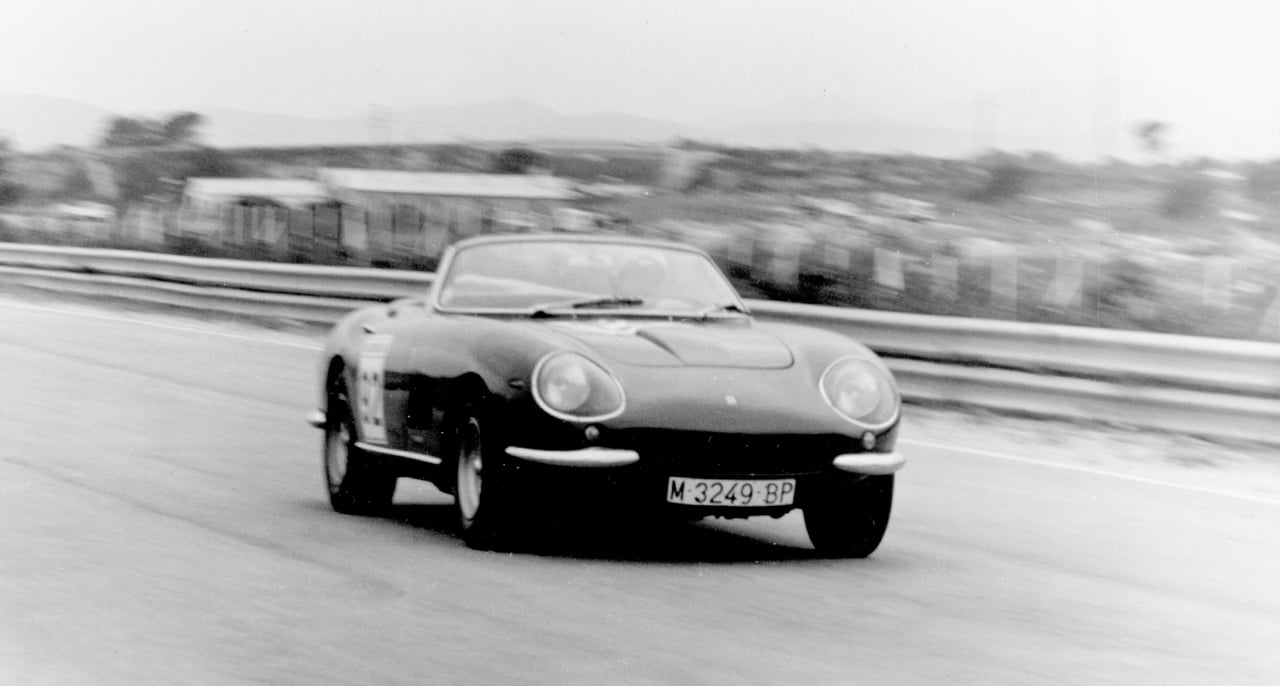 Today, the Ferrari 275 GTS/4 NART Spyder is among the most desirable and collectable cars in existence, and it's priced accordingly – RM Sotheby's has attached a mightily impressive 19-23m-euro pre-sale estimate. "I don't know that it was as special in period as it has since become," reflects Chinetti Jnr, who is pragmatic regarding its prospective value. "It was probably better in people's memories than it is in reality. However, you must consider that a Norman Rockwell painting recently sold for 40m US dollars and, to me, that makes this car a comparitive bargain. Have you ever tried driving a Picasso?"
Photos: Tim Gidden courtesy of RM Sotheby's © 2016 / Getty Images.