Bentley Mulsanne: the Assembly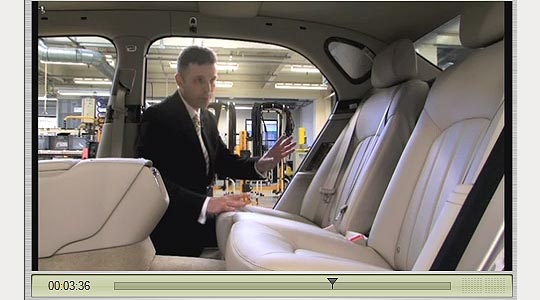 We're nearing the end of the Mulsanne production story, with a video on the car's final assembly. This might sound less interesting than the earlier stages of paintshop, engine, interior craftsmanship and so on – but far from it.
In the video we see the slow-moving track, which stops intermittently to let the various members of the Bentley manufacturing team do their stuff: fitting sound insulation, the wiring loom (which requires pre-heating, to make the cabling more flexible), the windscreen, the carpets, and the rest.
Each car is given a unique electronic 'Bentley passport number', to capture its complete build specification. This is not simply a tech spec sheet, however, as it has to identify the full optional features of each individual Mulsanne. Since the customer may select from a range of over 100 paint colours alone, this is anything but straightforward.
By the time the Mulsanne reaches the end of the assembly line, it will have undergone over 2000 checks. It will then be fuelled, ready for the shake rig and rolling road test areas. So, folks, we still have one more video to go…
Text: Charis Whitcombe
Photos/Video: Bentley
---
ClassicInside - The Classic Driver Newsletter
Free Subscription!