Credit Suisse Historic Racing Forum: Where heroes let their hair down
The real joy of the Credit Suisse forums – lively debates held at top historic race weekends – is that they allow some of the world's greatest racing heroes to say what they really think, with no carefully considered PR spin. It's a good-natured verbal scrum, with a panel of genuine legends…
The weekend just gone saw the 9th Grand Prix de Monaco Historique and the 4th Credit Suisse Historic Racing Forum – this time held in the Credit Suisse Drivers Club. The panel was composed of 'the most famous racing driver on the planet', Sir Stirling Moss OBE, plus five-times Le Mans winner and ex-F1 driver Derek Bell MBE, Grand Prix hero and Le Mans winner Jochen Mass, and Le Mans winner Romain Dumas.
The forum's theme was theoretically 'Dream Circuits' but with four such amusingly opinionated panellists, the discussion soon went off-piste. One subject touched upon was how safe racing cars are these days, compared with the past.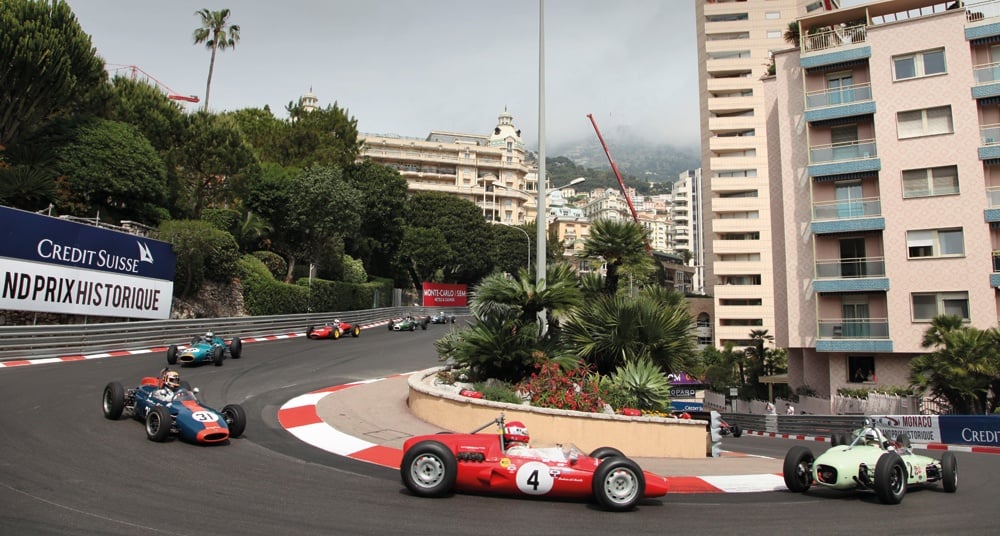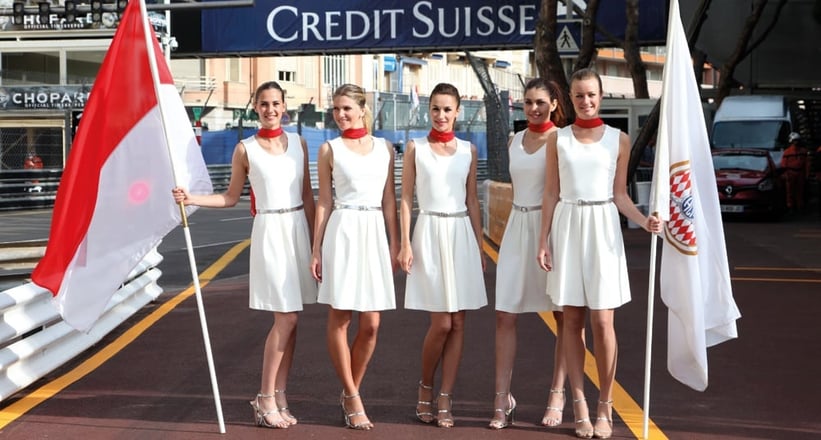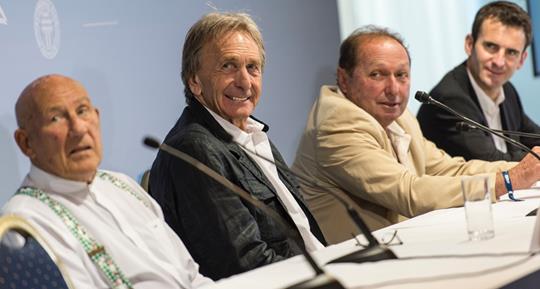 In the Porsche 917 at Le Mans, we were doing 396km/h down the Mulsanne," said Derek Bell, "and our feet were in front of the centerline of the front wheels. A Grand Prix is two hours and we were doing 24 hours then, just two drivers – when men were men – so we did six Grands Prix each in 24 hours. Through the night, through fog, rain, smoke, along with people who shouldn't have been driving there at all."
Sir Stirling then countered with, "I went into motor racing because it was dangerous. If it hadn't been dangerous I would have looked for an alternative."
So, asked Henry Hope-Frost, who was doing an excellent job of compèring the forum, did you find the cars relatively safe for their day? "If you didn't drive a Lotus, yes," replied Stirling. "I had about five Lotus wheels fall off, and not because I hit anything. I remember I won the US Grand Prix in 1960 and it was my birthday, and they gave me a cake [in the shape of a Lotus]. I cut off a wheel and gave it to Colin. He didn't think it was funny."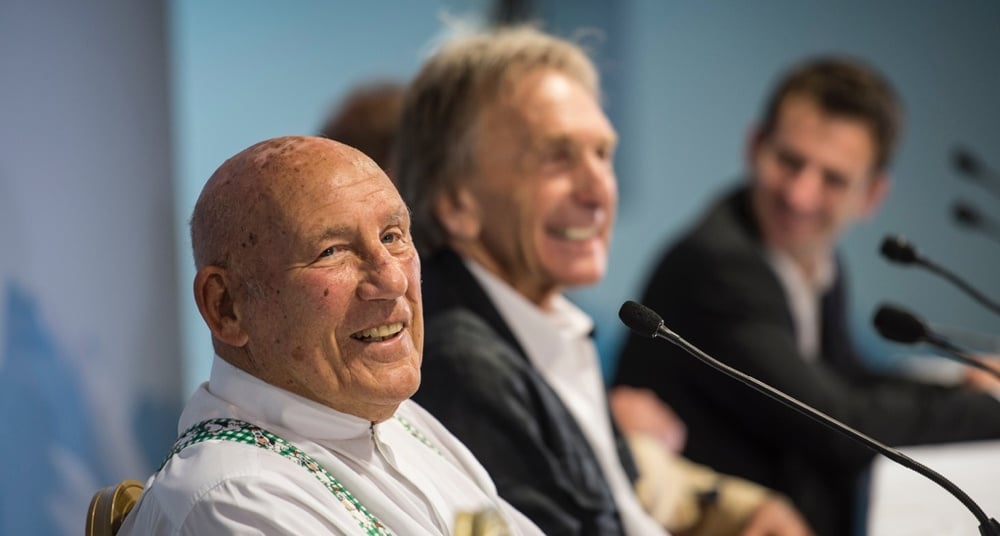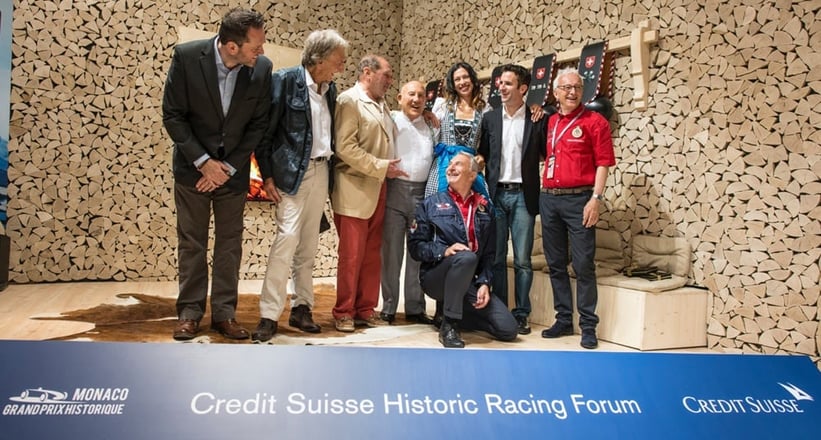 In a desperate attempt to get the subject matter back on track, Hope-Frost asked each panel member to name their all-time favourite circuit. Jochen Mass and Romain Dumas both plumped for the Nürburgring Nordschleife. Stirling mentioned both Monaco and – surprising the others – the Targa Florio. Of the latter, he said, "It's 42 miles per lap. You had to learn it the night before because they'd repair the track, and being Italian that meant gravel and a bit of tar on top."
Derek Bell, meanwhile, opted for Sebring, the old circuit at Spa and Elkhart Lake, but not the Nordschleife. "I never bloody won on the Nürburgring. I'd be on pole position, I'd lead the race… but I never bloody won."
Never mind, Derek. You won a few other things.